Many, though not all, of the demonstrators were youngsters. In the early hours, they could be heard shouting slogans and holding up signs that read "Stop talking, act now" and "We are skipping our lessons to teach you one". The education ministry permitted students to miss lessons to join the march.
"Since our first strike on 15 March 2019, we have been demanding climate neutrality by 2030," says Youth for Climate, the citizen movement behind the demonstration. It denounces "lukewarm and ineffective" political action and stands for "avoiding new disasters and death and leaving a liveable future for current and future generations."
Fewer protesters than in 2019
The gathering was big, but it didn't match YFC Luxembourg's last demonstration in 2019.
"Part of that is probably because we haven't held a big action like this in two years, because of the pandemic. But we were not asleep for all that time, we took some targeted actions during that time," explained Natasha Lepage, one of the spokespersons of YFC Luxembourg and leaders of the march on September 24. "It's also the beginning of the school year and we had some problems contacting the different schools because of the summer vacations."
But don't think there was disappointment in her voice. Far from it. Lepage, like the other leaders of this movement, has an obvious dynamism. She and her peers welcomed the energy of the demonstrators.
"Two years ago, we had young people who were old enough to think about their future. Parents too. There are still some. But now you have even younger children," the spokesperson continued. "I don't know how old they are, but some of them are probably not even 13 or 14 years old. This shows that we are all concerned by this climate crisis. And we all have to fight it together."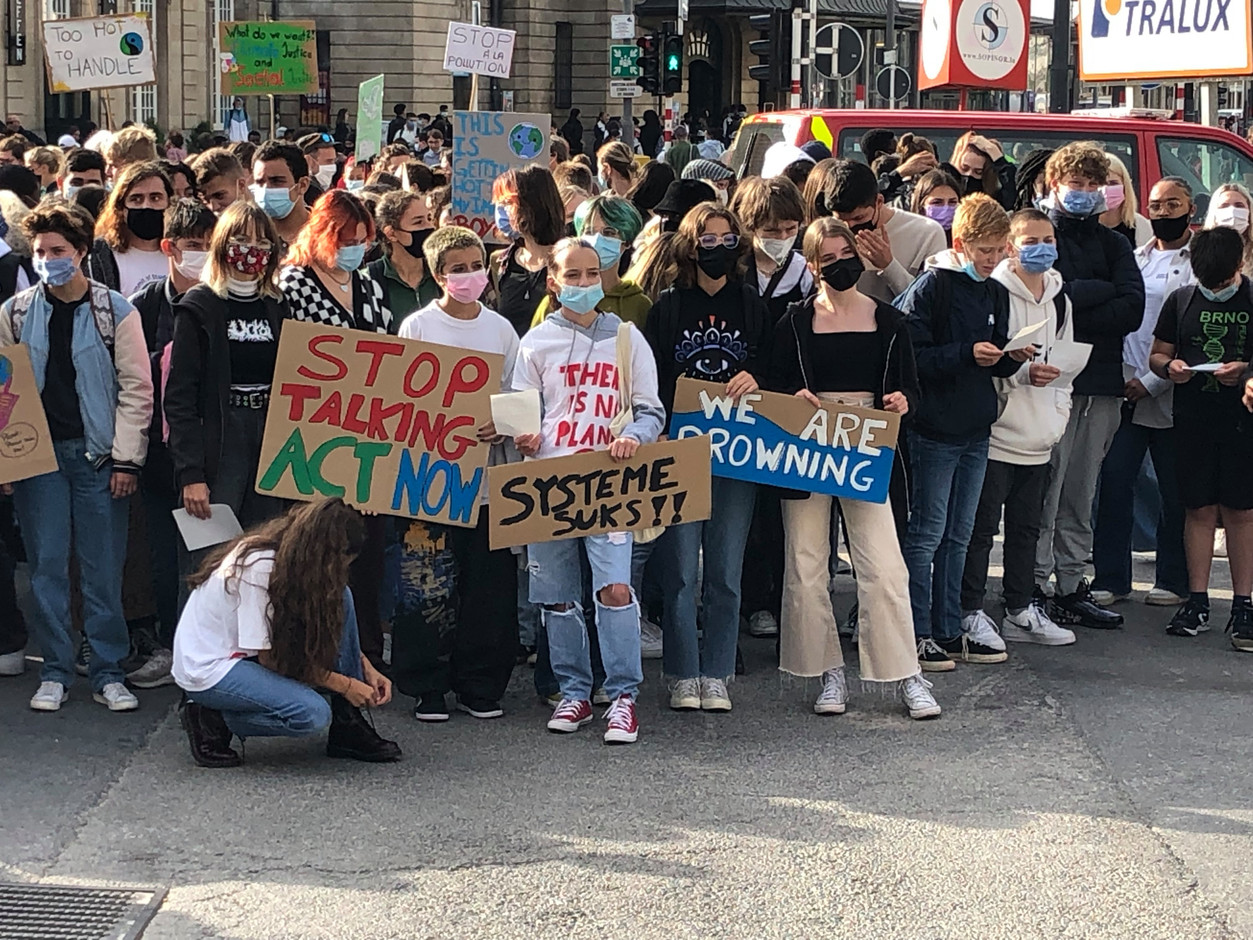 1 / 4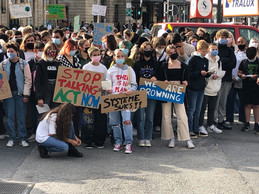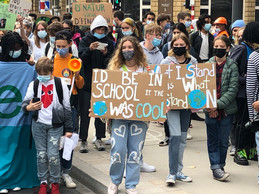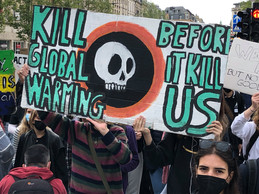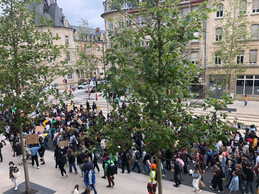 Carbon neutrality and COP26
One of the most-shouted changes was: "Are you ready? Yes! Are the politicians ready? No!"
"We are here to send a message about carbon neutrality," said Lepage. "The government aims to reduce it by 55% by 2030, then completely by 2050. However, a recent scientific study has shown that by 2030, warming will have already reached 1.5 degrees. This is the same 1.5 degrees that countries agreed in Paris not to exceed… which is why we must act today! Not just by enacting new laws. We need laws that can really lead to this neutrality quickly. Now is the time to change things."
COP26 is also on the horizon, taking place in early November in Glasgow. "Each edition of the COP is important, given the presence of all the heads of state," said the YFC Luxembourg spokesperson. "They really need to hear this global movement. It's not just young people in Luxembourg, but a movement that includes over 200 countries!"
This article was originally published in Paperjam. It has been translated and edited for Delano.