In German, müller means miller. No wonder that the owner of the Kleinbettigen mills is called Jean Muller. His family have been millers for over 300 years. "We looked at our family tree," he explains. The oldest one they found, Philippe Bacchus, worked at the Altwies mill in 1704. "Since then, there has always been a member of the family who was a miller somewhere in Luxembourg. In 1921, his great-grandfather Edmond Muller bought the Kleinbettigen mills, together with his brothers Joseph and Georges, from the Fribourg and Wagner families. That's when the family business was officially born.
The entrepreneurial spirit
"I represent the 11th generation of millers and the fourth generation at Kleinbettigen Mills",  Muller proudly explains from his office in Steinfort, surrounded by packages of pasta and flour. A few steps away, a dozen machines noisily transform wheat into flour in a large room, where there is a smell reminiscent of bakeries in the early morning. "I arrived in 2010," he recalls. At the time, he was working in finance in Switzerland. "As a kid, when I heard my father talking about his work with enthusiasm, I thought I wanted to do the same thing. It sounded great, he came home from work happy." He remembers stories of farmers in the fields, new customers or projects.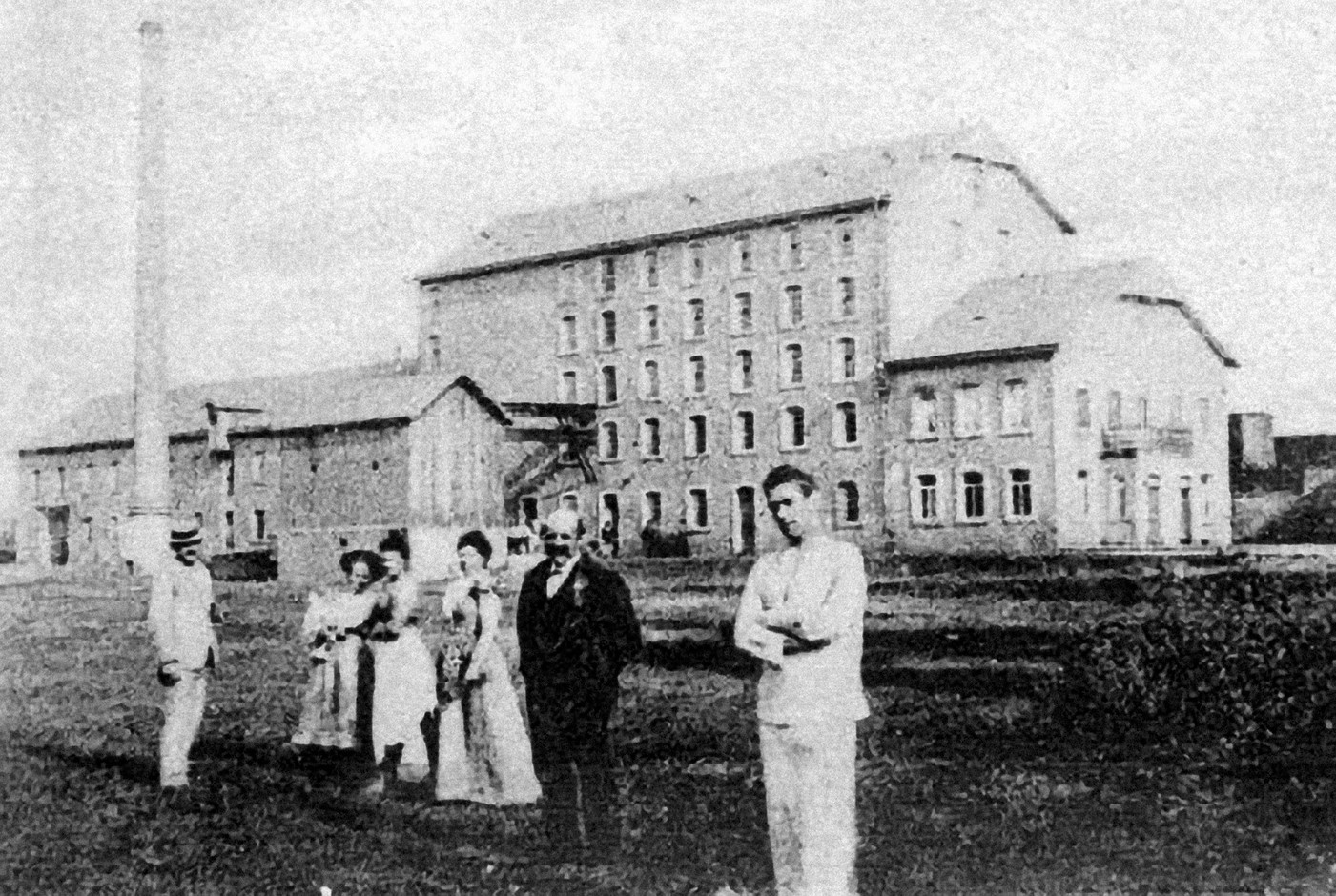 1 / 4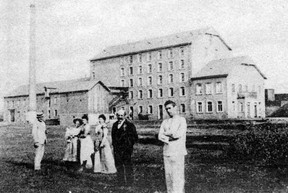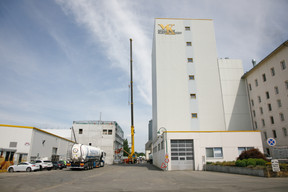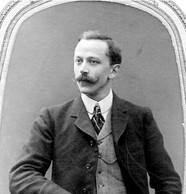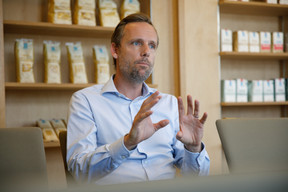 "I went to business school in Switzerland. My friends were doing internships in different companies and I thought there was a whole world to discover." So he chose internships in the financial sector. After his studies, his father asked him if he wanted to join the family business. "I said that in any case I wanted to see something else first." This lasted for three years. "Afterwards, he came to see me because his right-hand man was retiring. I asked for some time to think about it, I liked Switzerland and I had in mind to do this [finance] for another two years. He told me that it was time, because if he hired someone else, there might not be room for me anymore." So Muller accepted the new challenge. "Ten years later, I have never regretted it," he says. "It was a decision from the heart."
He started out as an assistant to the management, then left to train for several months in milling. Then he took over the management of the mills in 2014. "The transmission went very well, my father quickly trusted me. He is always there to give me good advice."
Ten years later, I've never looked back.
If he had not taken over the company, which now has 75 employees and an annual turnover of €55 million, he would have continued to work in Switzerland. "I think that I have always had an entrepreneurial spirit, and that I would have tried, at some point in my life, to set up my own company. In what field, I don't know," he adds.
Siblings in the trade
His two sisters have chosen a different path, but not veered by too much. The younger one has set up her own business... with her husband, in the field of catering. Meanwhile, older sister, Carole Muller, runs the Fischer family bakery, in which the Kleinbettigen mills became shareholders in 1963. "Our father never forced us into the business," says the 39-year-old Jean. "He said go to school, and if one day you are interested, we will see if you have the skills and if there is a place in the company. This could just as easily have been the case with my sisters."
Even if he is the only member of the family still working in the company, the shareholding is more widely distributed. "Everyone is free, but in general, shares are donated during one's lifetime, or go to the children when one dies. There have also been buy-outs. Today, the Muller family, in the broadest sense of the word, is the largest shareholder," he explains, without giving details.
The next generation remains discreet for the moment. "I have two sons, two and a half years old and six months old," Muller says with a smile. "I think that among my cousins' children, there is no one who has directly expressed his desire to work in the company, but these are things that can change. I didn't take a position until I was asked. Often, a concrete need leads to a family discussion where we ask: wouldn't your son or daughter be interested?" In any case, he says, "I, like my sisters, do not want to pressure the children into doing something that we determine alone".
From pizza dough, to vegetarian "meat"
Despite the company's durability, Muller is far from resting on his laurels. "The history of our company is that we are always renewing ourselves. In the 1960s, we sold mainly cattle feed. That changed in the 1990s, when we started to make semolina, for pasta, which today represents 50% of our business."
Since the arrival of Jean Muller, the mills have developed new brands of flour, specifically for making pizzas for example, or pasta made from 100% Luxembourg raw materials. By the end of the year, the director wants to launch vegetarian "meat" production. Construction underway at the entrance to the mill's site provides a glimpse of the future. This will house a machine for transforming plant powders into "meat" based on vegetable protein. This could be used to fill tortellini or even to make vegetarian steaks. "We'll see exactly what products we produce," Muller says. The move is inspired by market trends, but perhaps also by his partner, who worked in vegan restaurants before taking maternity leave.
"When you work in a family business, you think in generations, not quarters. The investments we make, we also make for the next generation." So it remains to be seen who will benefit from the recently invested €10 million.