The EIB celebrated the symbolic laying of the foundation stone for its third extension Luxembourg on Tuesday 26 September. The ceremony was attended by EIB president

Werner Hoyer, finance minister and EIB governor

Yuriko Backes (DP) and Luxembourg City mayor

Lydie Polfer (DP).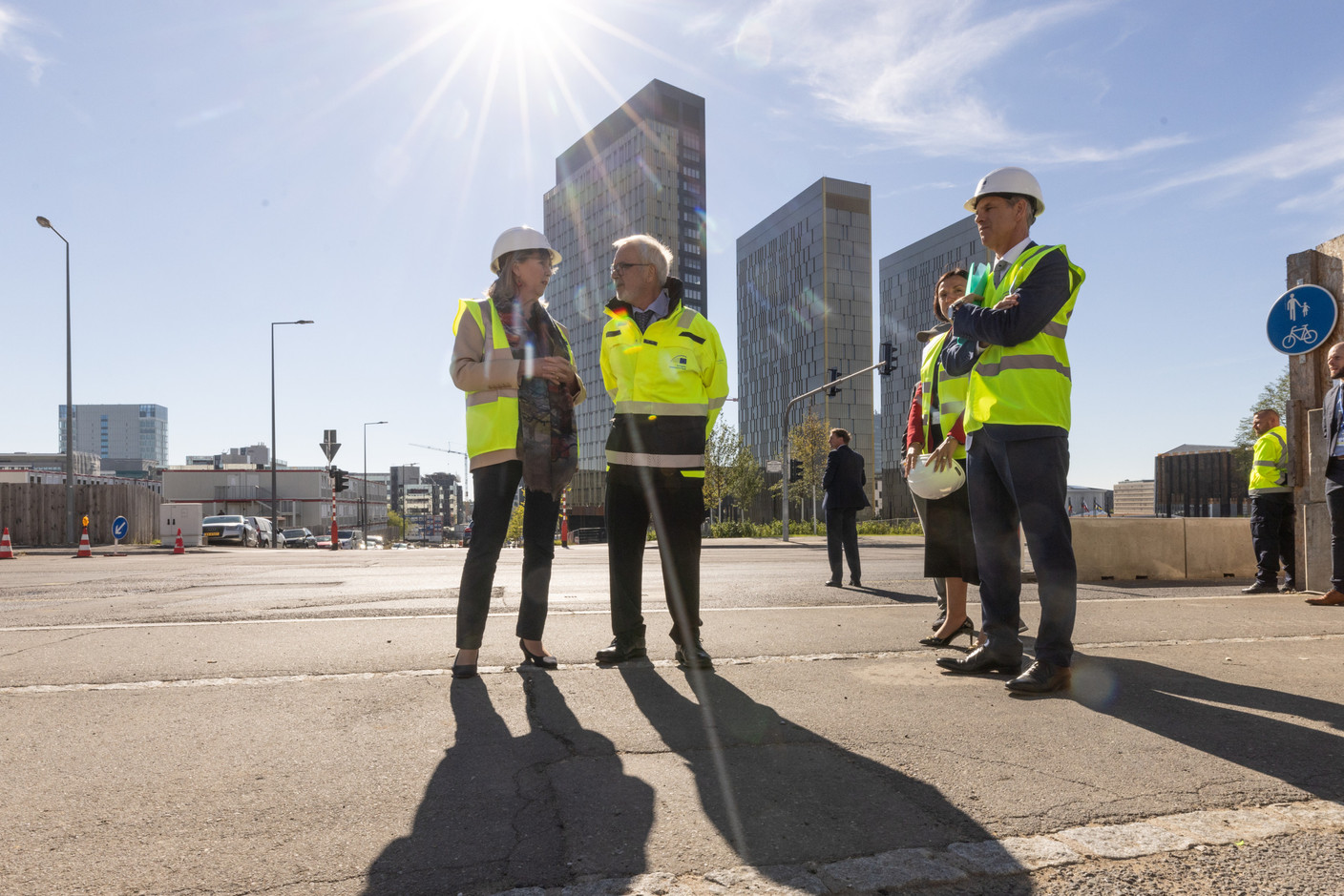 1 / 3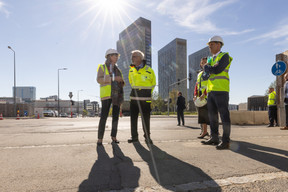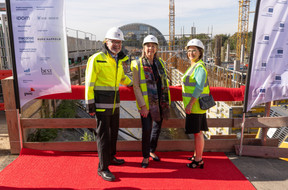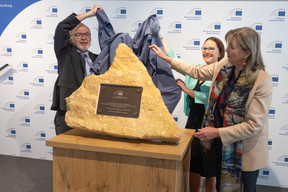 The new building under construction in Kirchberg will accommodate 1,500 workstations and is designed to bring the bank's teams together on a single campus. In total, the EIB has 4,800 employees. It has been present in Luxembourg since 1968 and has continued to grow. The teams are currently housed on several sites, some of which are rented and decentralised. The aim of the new building is to bring the teams together in Kirchberg, the EIB's home since the 1980s, in three buildings: Sir Denys Lasdun's West building (1974-80) and its extension (operational in 1995), the East building, delivered in 2008 by Ingenhoven Architekten, and this new building.
A Nearly Zero Energy building
As the EIB aims to be Europe's climate bank, it needed a new building to match its ambitions. EIB president Werner Hoyer said: "This new building reflects the EIB's climate commitments and underlines our core mission as Europe's global climate bank. It will enable us to bring our staff together in functional, modern and environmentally friendly workspaces."
The building, designed by Mecanoo & Buro Happlod, is being built by Rizzani de Eccher/Ballast Nedam. It is Nearly Zero Energy. A tour de force, given that it comprises a 16-storey tower and a six-storey base building with three open-air patios. The total surface area will be 63,500m2, of which 45,000m2 will be above ground, with 32,000m2 dedicated to offices.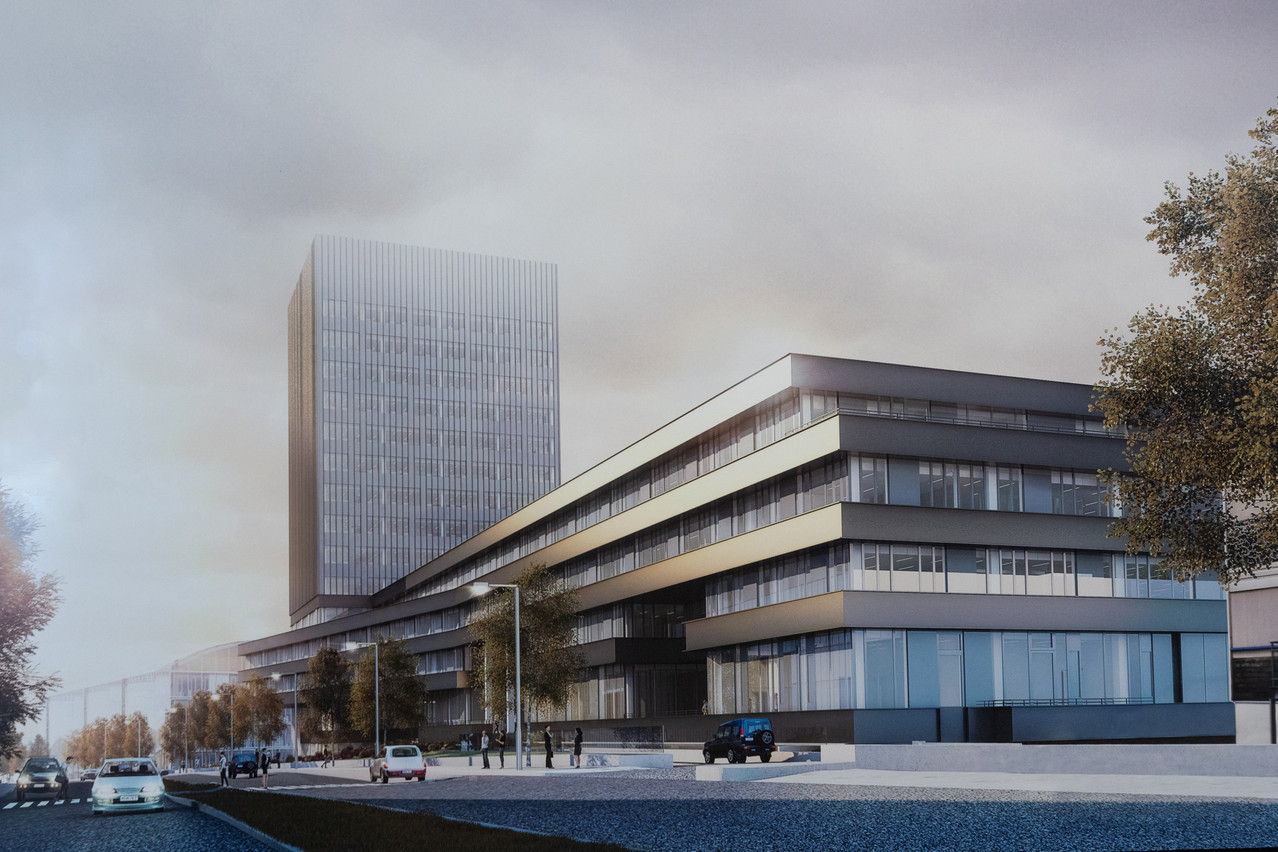 To achieve this, the architects have designed a building based on the use of renewable energies. More than 1,600m2 of solar panels will be installed on the flat roofs and façades, and will contribute to the production of electricity required by the building (around 25% of its needs). Rainwater will be collected from the roof. Heat will be produced by the urban network, which runs on pellets. Thermal efficiency is obviously a key issue, with very high performance thermal insulation.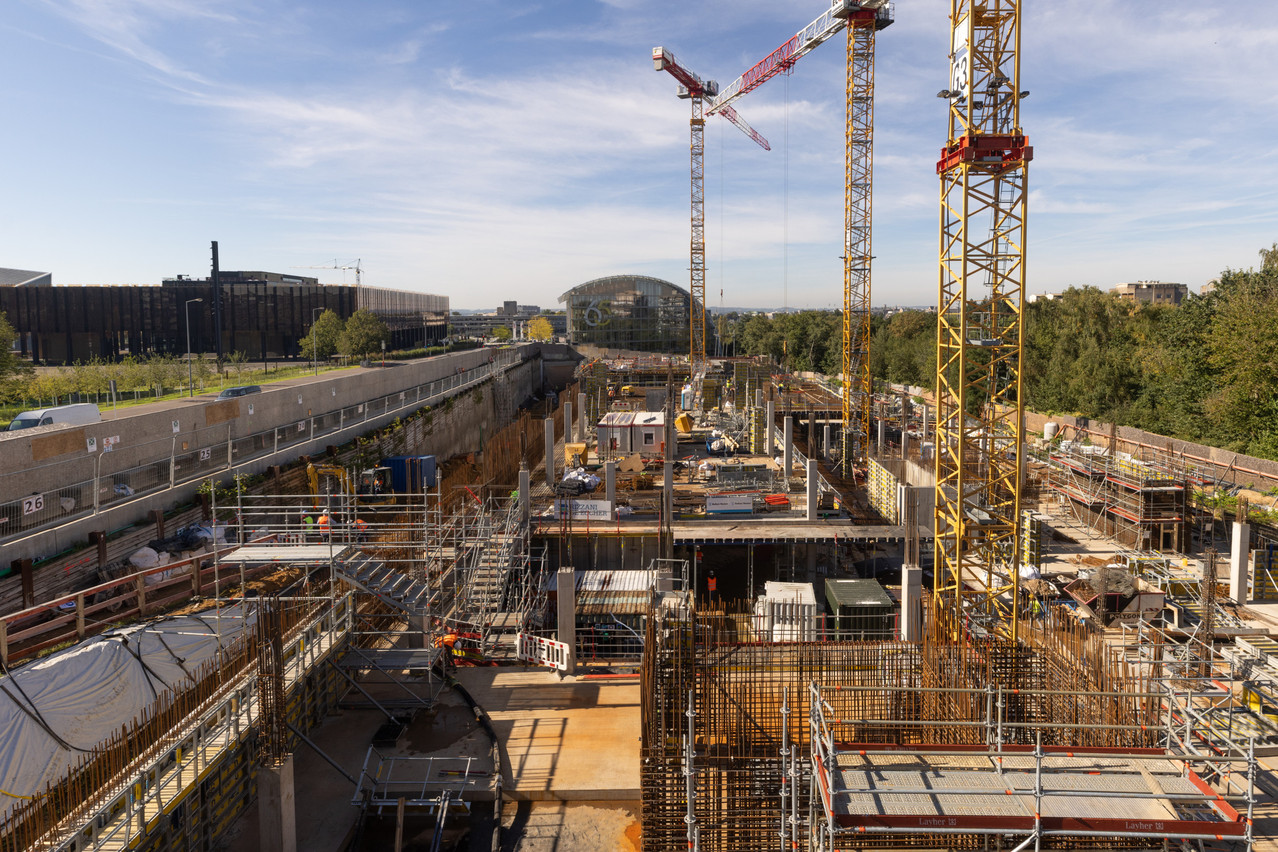 Not just offices
In addition to the 1,500 workstations, there will be a trading room, a conference centre and a multi-purpose room that can be used for board meetings, as well as an auditorium and a training room.
Employees will also be able to take advantage of a restaurant and cafeteria, as well as a sports hall, changing rooms and showers.
There will also be storage and archiving areas, a mail and copy centre, and a security centre.
In terms of mobility, the site is well served by public transport and cycle paths. As a result, there is plenty of space for bicycles, scooters and electric scooters, with a dedicated car park providing 180 spaces. For private vehicles, 250 parking spaces will be created, and 65 recharging points for electric cars are planned to encourage electromobility.
In terms of certification, the project has achieved an Excellent level at the design stage.
IDOM has been entrusted with the execution of the project and project management. The construction schedule is scheduled for 36 months (2022-2025), with the new complex due to open in 2026.
Originally published in French by Paperjam and translated for Delano.