Chez Doudou opened its doors in September and is already winning over customers from the Tri-border region with its audacious and carefully prepared dishes.
Owner-manager Marie Doumba wanted to create a veritable cocoon-like atmosphere in her restaurant. With its lively décor, colourful contemporary furniture, soft banquette seating and dozen wooden tables, the restaurant is modern, friendly and, above all, intimate. It almost feels like  you're at home!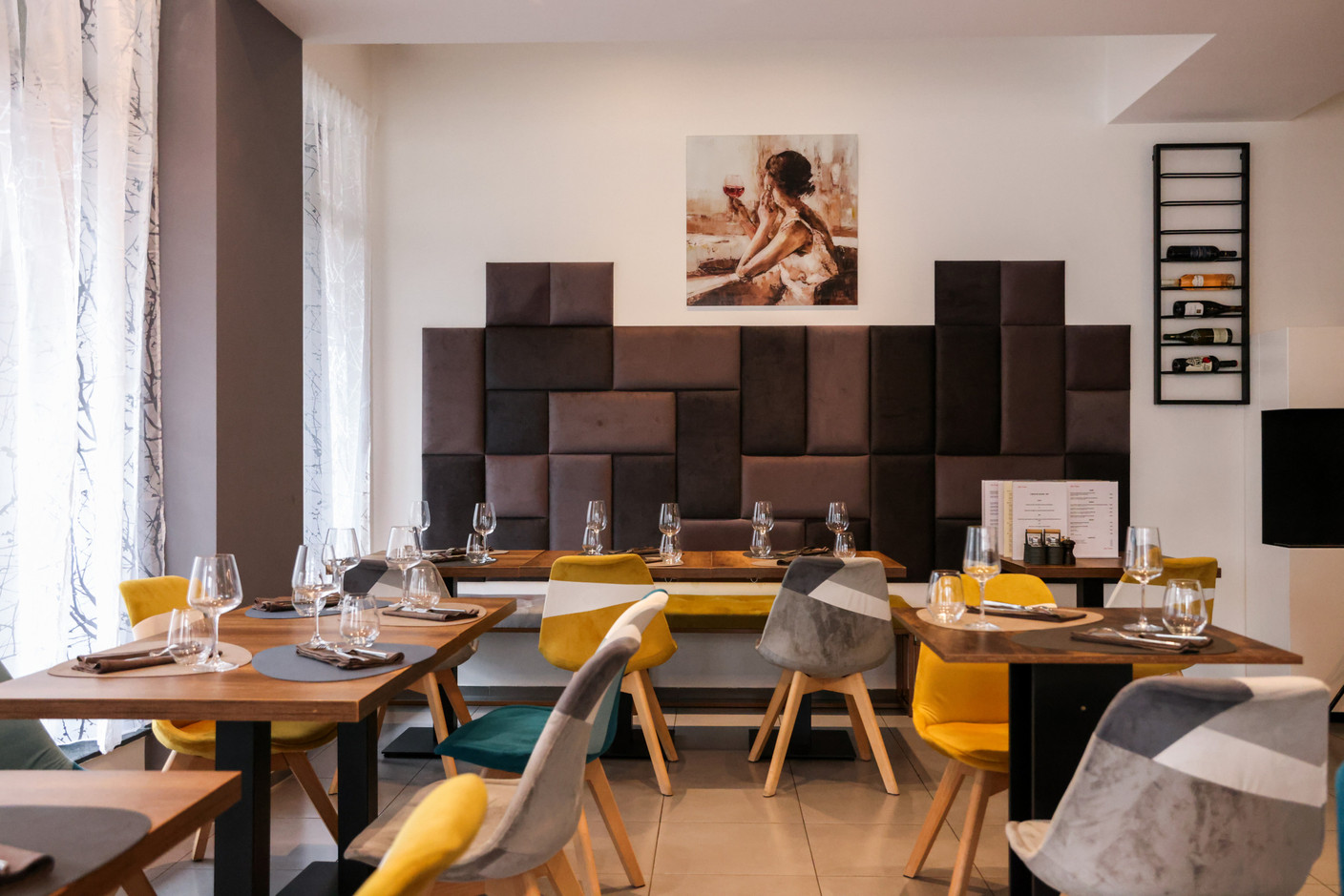 1 / 3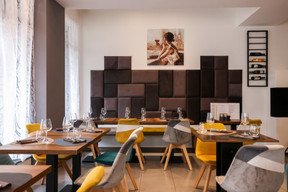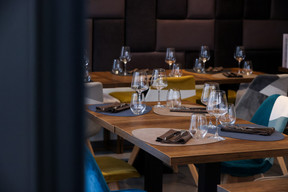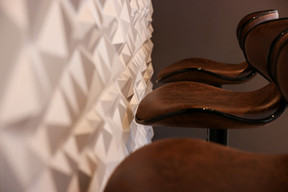 On Sundays between 12:00 and 15:00 Doumba invites locals and visitors alike to come and sample homemade cocktails that go by the name of 'viril' and 'audacieuse', accompanied by some tapas if they are hungry.
A journey for your tastebuds
On the kitchen side, Marie and chef Étienne Geiger have concocted a multi-cultural menu that takes guests on a culinary voyage of discovery and features plantains from Africa, octopus from Portugal, ravioli from Italy, burgers from France and tuna with soba noodles from Asia. All the dishes are inspired directly by the owner's travels or are recipes that this passionate foodie is particularly fond of. We recommend trying the cod with peanut sauce and plantains. A fine discovery and a perfect and unusual blend of sweet, savoury and spicy.
Not only does the menu change according to seasonal flavours, but so does the business lunch served from Wednesday to Friday and the 'L'envie de saison' (seasonal wishes) menu. For €45 the latter allows you to choose from two starters and two mains, with the option of adding a cheese platter. For starters the mushroom velouté with pumpkin foam and bacon crisps offers a creamy, comforting introduction, while the chervil purée with its oeuf parfait (literally, perfect egg) and chestnut foam, will both surprise and delight your taste buds.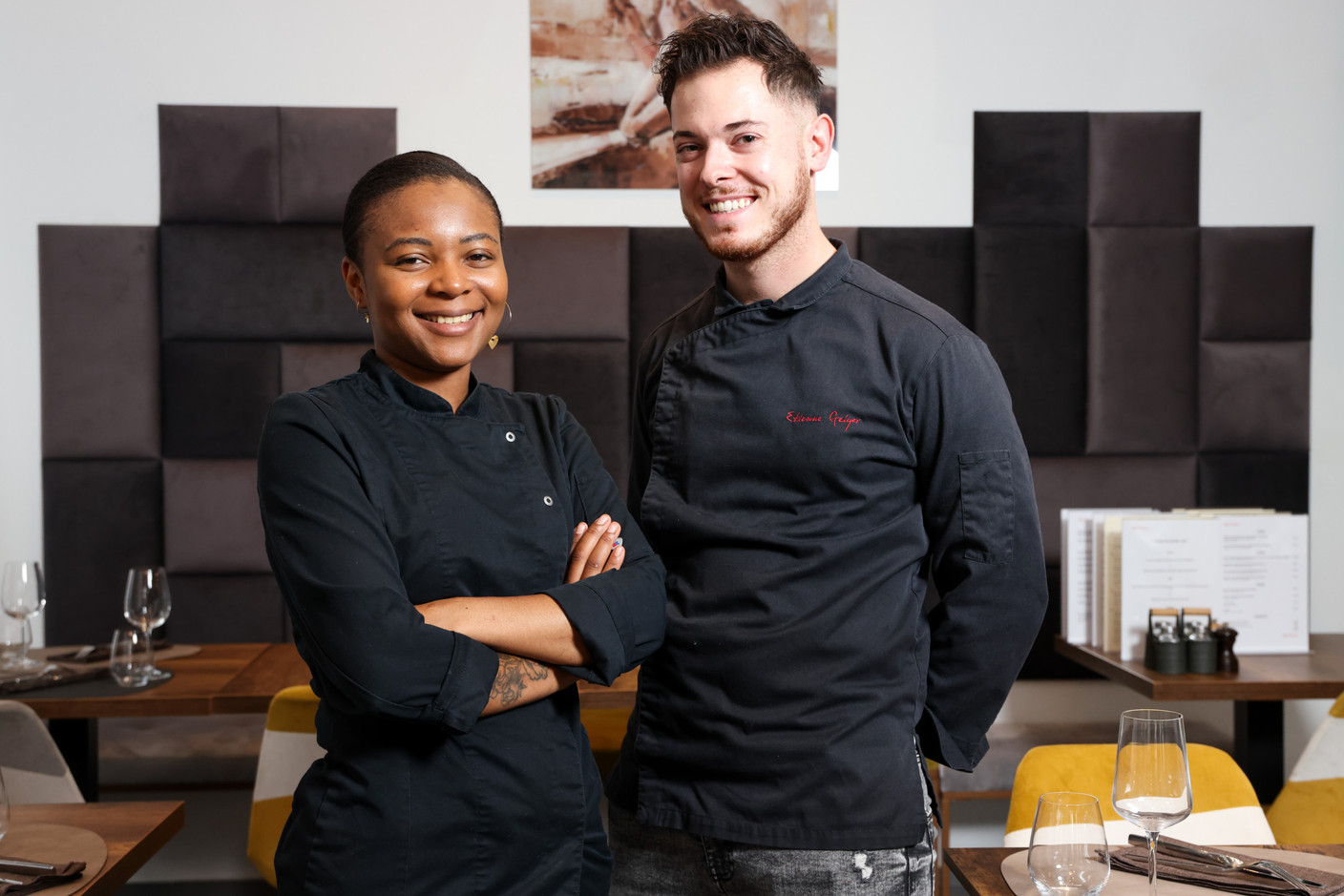 1 / 6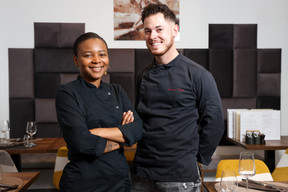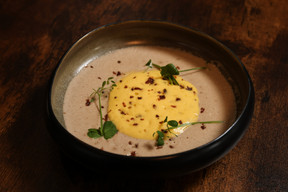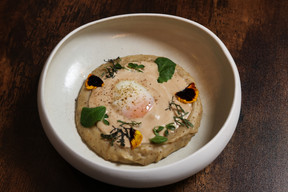 The meat main should delight game lovers. The fillet of venison is cooked to perfection and served with a pear poached in red wine, port wine sauce and potato millefeuille that melts in your mouth. The grilled sea bass with sauce vierge and parsnip purée brings a touch of lightness to the offerings.
To round off the meal in style, we recommend the fig tartlet with pistachio cream. It is a delight!
Pratical Informations
Wednesday-Sunday 12:00-15:00, 18:00-22:00
multi-cultural cuisine, friendly vibe
28 covers indoors, 4 covers outdoors