In just four years since Sonia took over, the Escher Kafé has quietly established itself as one of the most relaxed and trendy addresses in the south of the country, thanks in particular to well-chosen local products, a unique atmosphere in Esch, a traditional bowling alley that always makes an impression... and some simple and explosive cocktails too, like this little lime-ginger bomb.
Ingredients
- Ginger-infused gin, 60ml
- Tonic, 200ml
- A dash of fresh lime juice
- Fresh ginger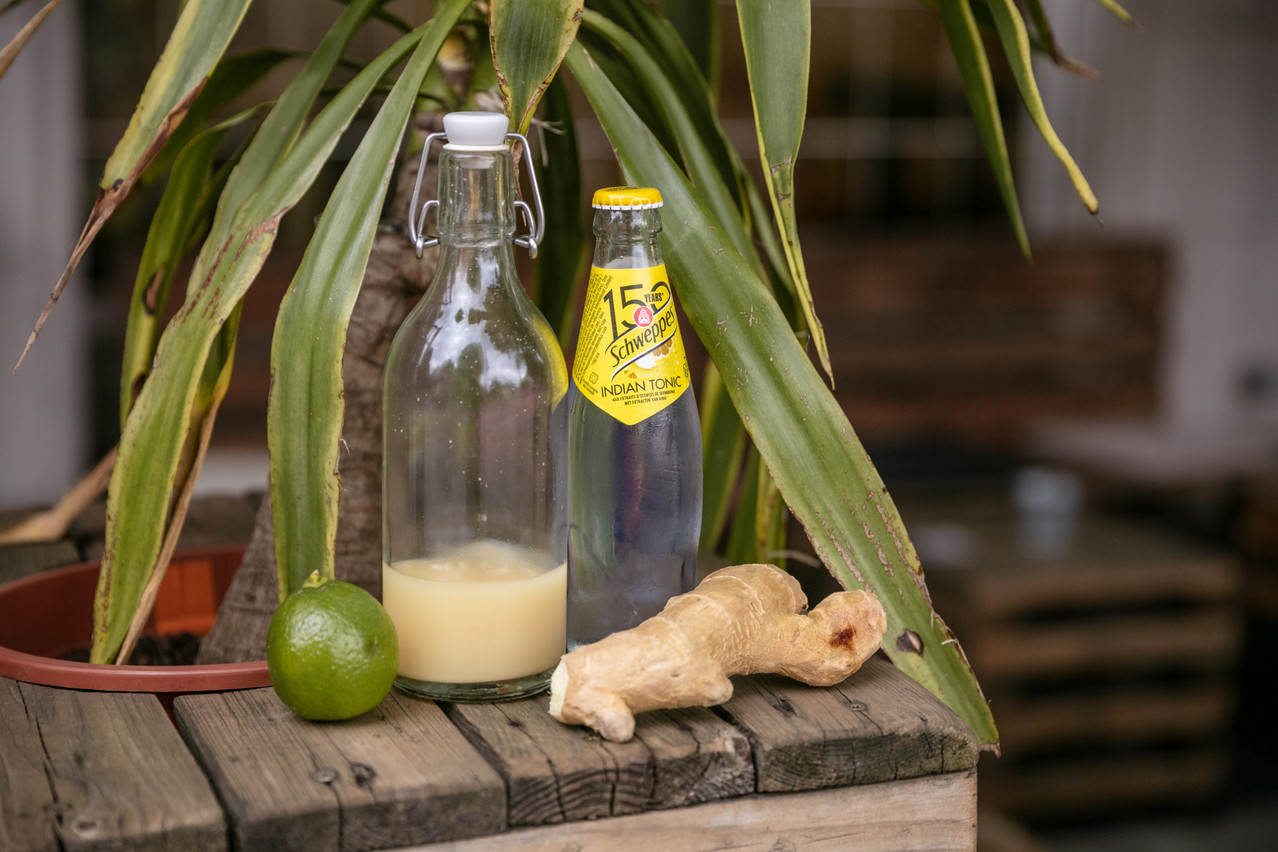 For the base of our 'Ginger Gin', use a medium quality gin. It's not necessary to splurge on a high quality gin as the ginger will set the main tone.
Take about 125 grams of ginger (organic, if possible) for 0.5 litre of gin. Peel and wash the ginger with water, cut it into small pieces or grate it for a more intense taste.
Finally, let the ginger infuse with the gin in a jar or bottle. Add lemon juice (1/2 lemon for 1/2 litre) and keep the container in the fridge for two to four weeks.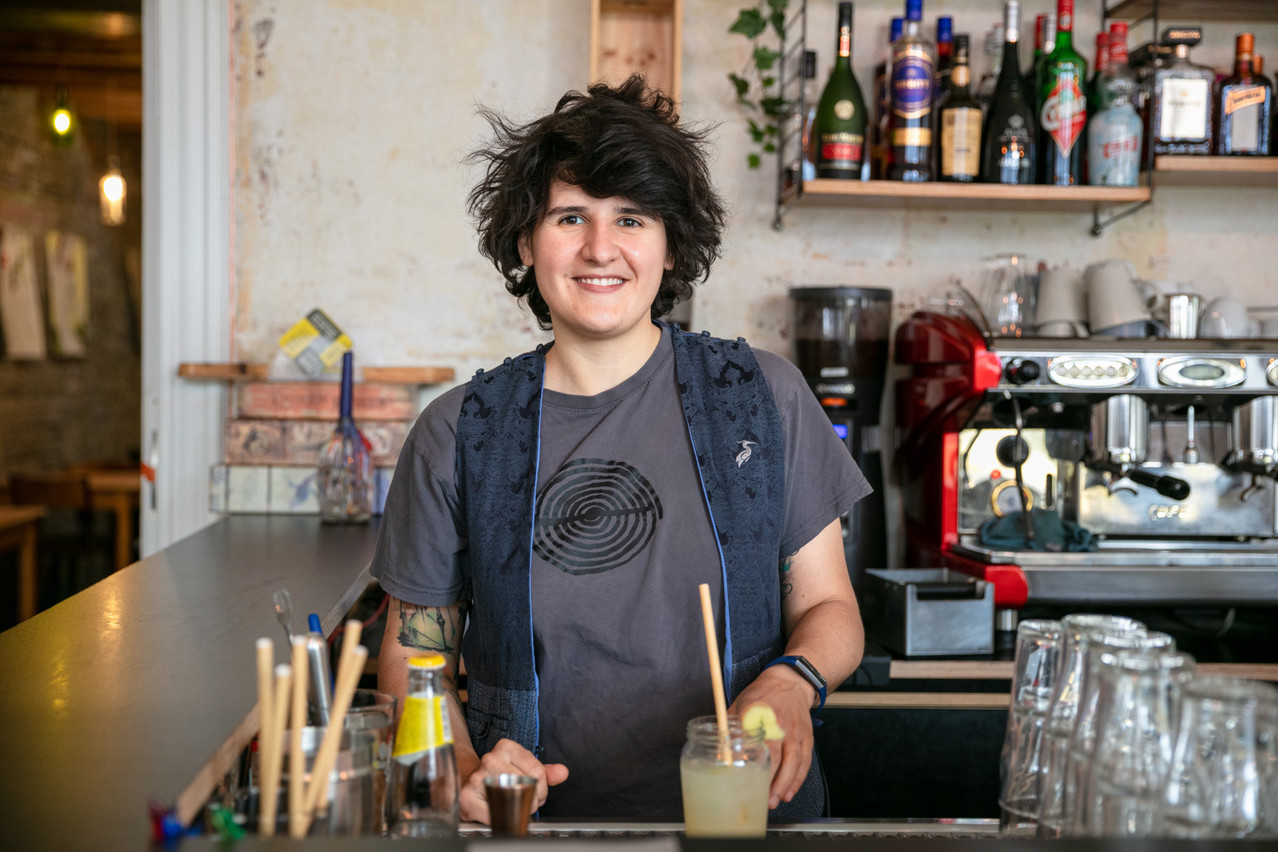 When you feel like having a tipple, all you have to do is mix the gin and tonic in a large long-drink glass, or even in an old jam or condiment jar, add a dash of lime and a few ice cubes, mix well and decorate with a slice of fresh ginger.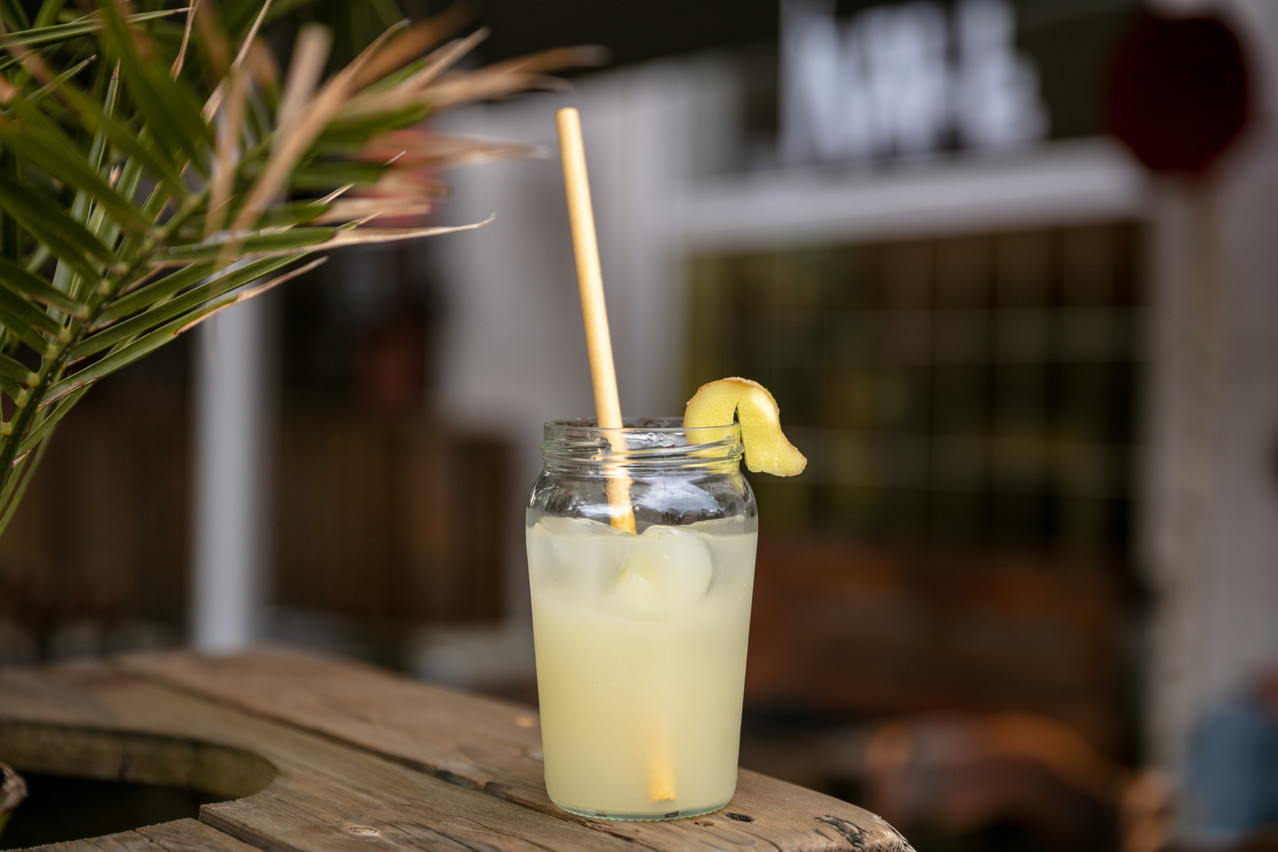 Escher Kafé: 55, rue du Clair-Chêne, Esch-sur-Alzette, T. 24 55 97 10
Not yet subscribed to the weekly Paperjam Foodzilla newsletter? You can subscribe here! (In French)
This story was first published in French on Paperjam. It has been translated and edited for Delano.