Around 85% of the rare earths market is currently held by China with soaring demand for the precious materials used in anything from e-vehicles to mobile phone and windmills.
"It's a big topic--how can we get independent from a Chinese supply chain," said Jean-Claude Steinmetz in an interview.
The 69-year-old joined Hastings Technology Metals in 2016 as a board member and non-executive director. The company aims to bring into production the Yangibana project next year, which contains substantial neodymium and praseodymium resources covering an area of 650 square kilometres, roughly a quarter the size of Luxembourg.
"Even with new volumes hitting the market, from 2030 there will be a big deficit," he said. The recent discovery of a large rare earths deposit in Sweden is good news, Steinmetz said, but it could take more than a decade for the mine to start operating.
With Hastings entering the market, Steinmetz as COO and CCO previously helped build Lynas, another Australian mining company, which currently controls the other 15% of the market not in Chinese hands. "I'm quite proud to have been part of this from the beginning," he said.
Diversity and digitalisation
Despite Lynas being based in Australia, Steinmetz moved to Malaysia for the company from France in 2013 as the expertise for finishing the product is in the Southeast Asian nation. Lynas operates one of the world's largest rare earths separation plants in the country.
Steinmetz had travelled widely in China, Japan and Singapore for his previous jobs, for example working in engineering plastics, but Malaysia was a novelty.
"The first contact with Malaysia is interesting," the Kuala Lumpur resident said. "There are three ethnic groups--the Malays, Chinese and Indians--who work together, which is unusual."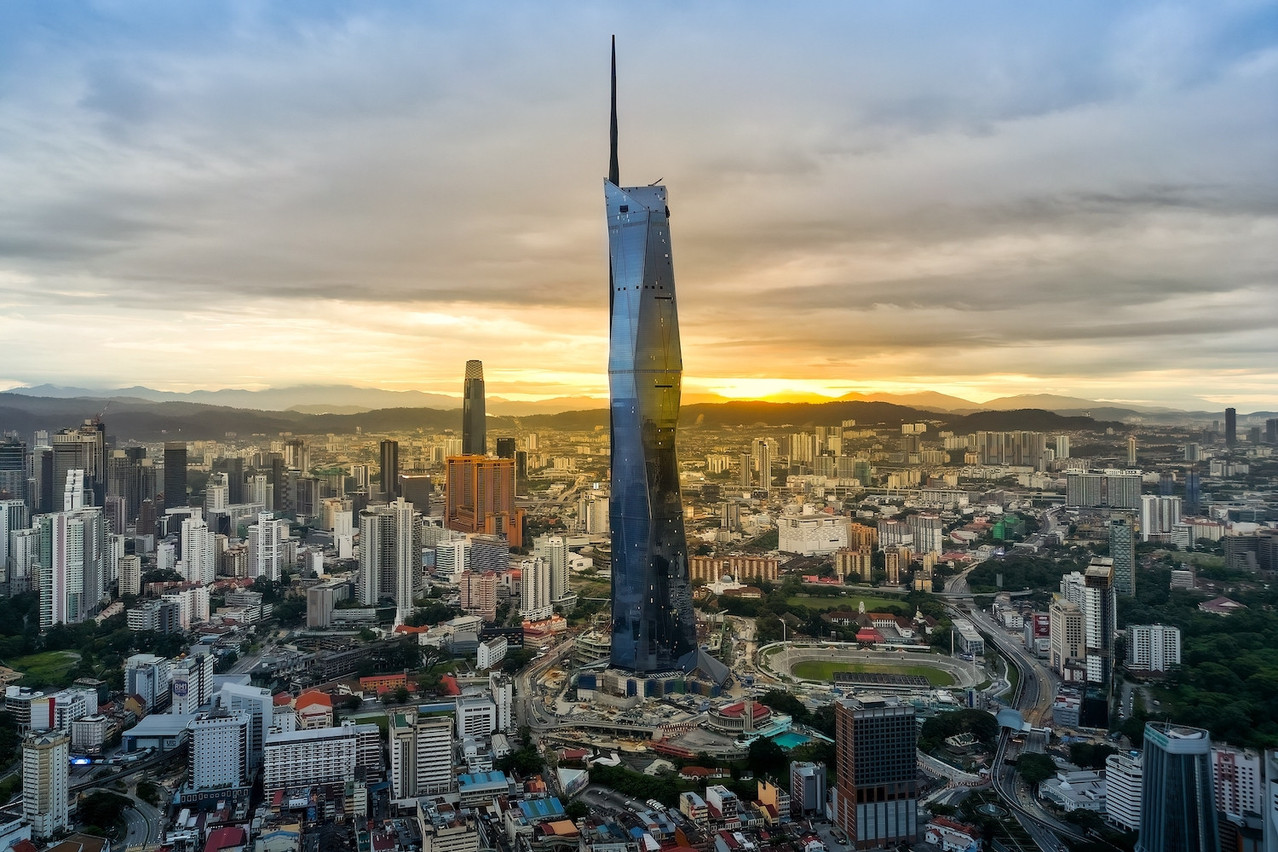 The cityscape includes women in modest dress and headscarves, wearing traditional Indian clothes or modern miniskirts, he said. The diversity of cultures also includes a diversity of food, and perceptions that Asia somehow lags Europe are misplaced, Steinmetz has found. "Society is so much younger than in Europe," he said. "It's dynamic."
Luxury shops sit side by side with local markets. And digital payment or mega-apps, like Grab, are more advanced than in Luxembourg.
Industry interest
His experience in Malaysia saw Steinmetz appointed industrial advisor for the country by Luxembourg's foreign ministry in 2021. Cargolux, for example, operates through Kuala Lumpur, smaller companies are developing in the industrial sector, and Steinmetz sees opportunities in the biochemicals industry, which Luxembourg is branching out in.
Malaysia's financial centre could become of interest to Luxembourg, which already is active in Singapore.
And the grand duchy's multiculturalism could place it in good stead to cooperate with Malaysia. There is a "flexibility to be more open," Steinmetz said, as well as short pathways to policy and decisionmakers.
The community of Luxembourgers in Kuala Lumpur is small. Christian Bauer, for example, has become a staple in the city's fine dining scene, managing several restaurants and with appearances in Tatler Asia and Time Out magazine.
While he longs for Europe's four seasons and the festivals and food of his native Luxembourg, Steinmetz said the "curiosity to be in a region that is growing" still wins out over a move back to the grand duchy, at least for now.
And if he ever misses home, he need only look at the Petronas Towers and the 679-metre mega-skyscraper Merdeka 118 that mark the Kuala Lumpur skyline… and were both built with steel from Luxembourg.