The main façade, facing the access road, creates a signal in the landscape. Its dark grey colour contrasts with the blue interior walls of the hollow volumes.
This building houses the dispatching offices, a combined office complex, a workshop and a storage area.
The new site has been positioned to provide a generous space at the rear end of the building for parking, a rainwater retention basin and a strip of green space.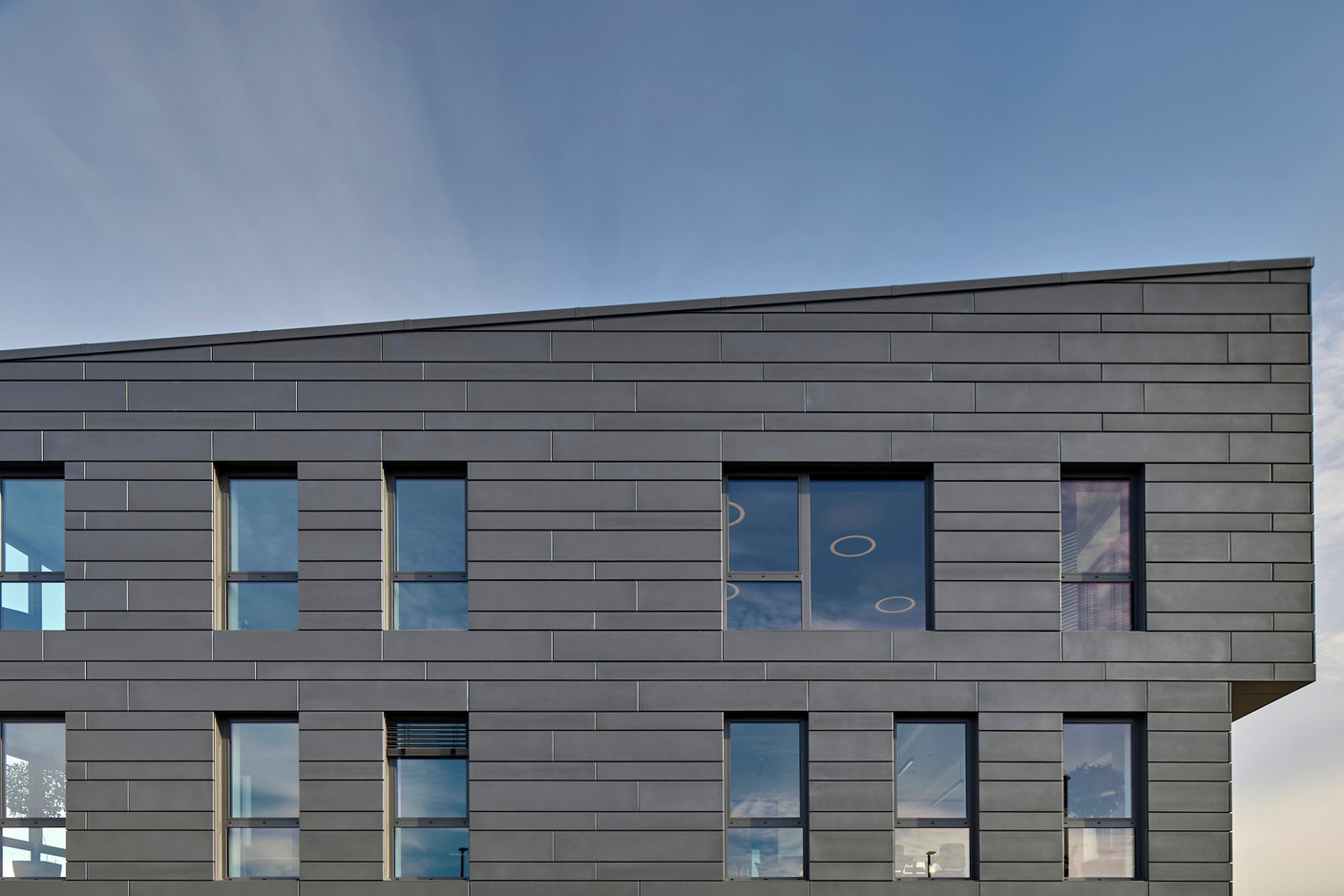 1 / 6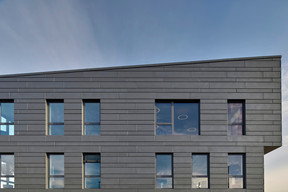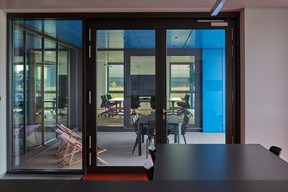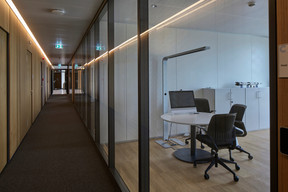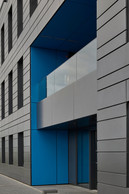 Technical data
Client: Creos Luxembourg
Architect: Beiler François Fritsch
Civil engineers: AuCarré
Technical engineers: Goblet Lavandier & Associés
Completion date: 2020
Net operating area: 1,946m2
Gross floor area: 3,104m2
Environmental certification: DGNB "Gold
This story was first published in French on Paperjam. It has been translated and edited for Delano.