For ramen lovers and those who are curious or nostalgic about Japan, a new restaurant opened its doors in mid-June. Located on the busy Avenue Monterey, it has a hint of Japan's street food capital, Osaka.
Behind the counter, Florence Chen methodically prepares her ramen with care. She currently offers four options, priced between €17.50 and €19.50. There are four variations of this traditional noodle soup. With her carefully crafted broths, the chef aims to bring a taste of Japan to Luxembourg.
The former boss of La Fontaine de Flore in Weiler-la-Tour suggests the chef's ramen. The homemade marinated bamboo shoots stand out in this broth, which is much thicker than what European palates are used to. The lightly caramelised pork chashu melts in your mouth, while spices harmoniously enhance the composition.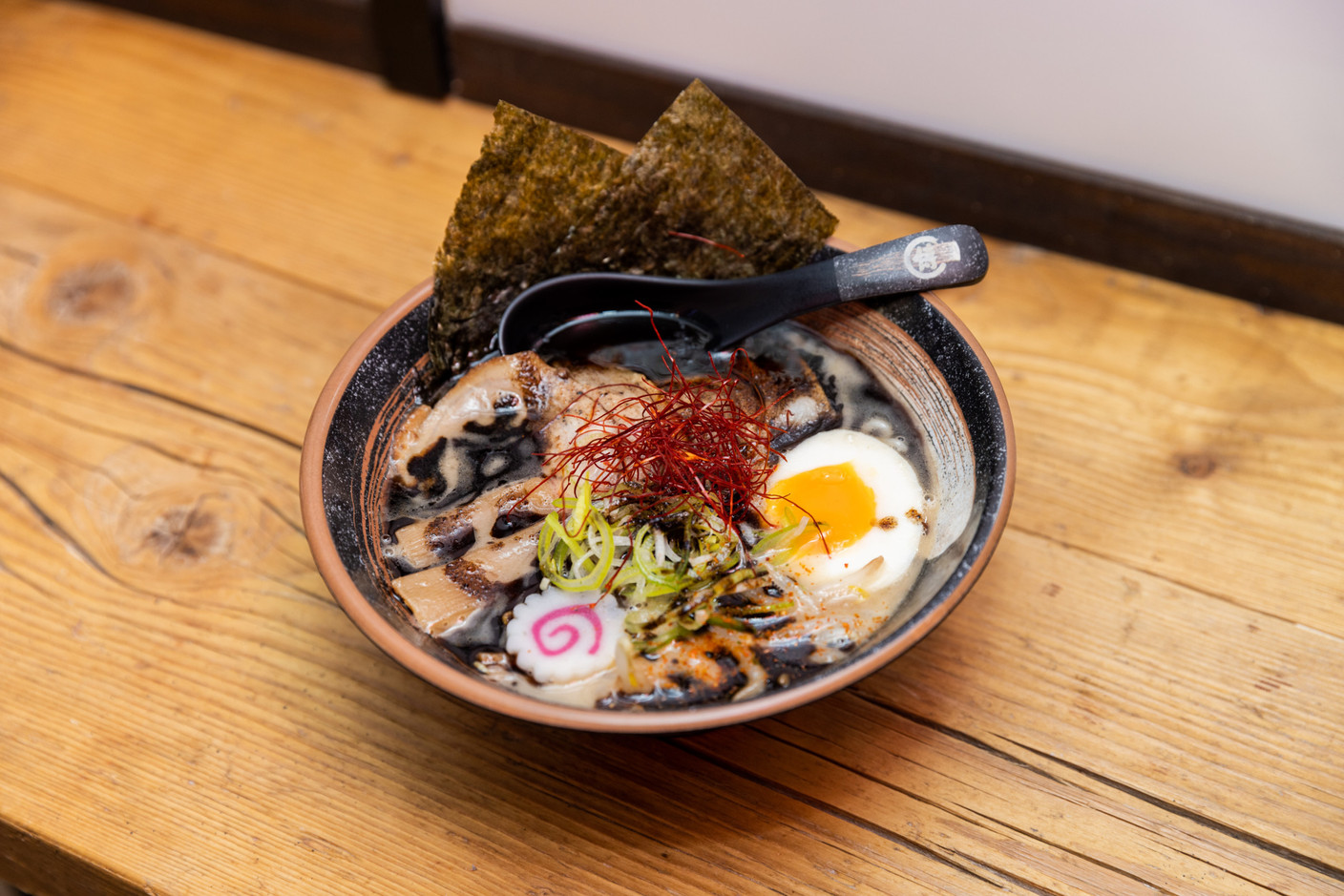 1 / 3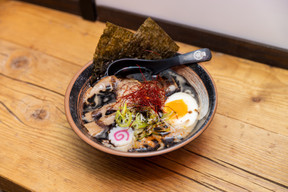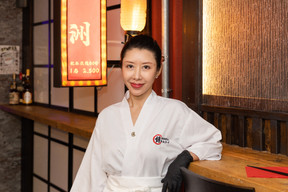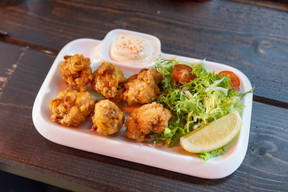 A change of scenery
"Florence lived in Japan for ten years, where she developed a taste for ramen. She learnt how to prepare it using fresh produce," explains Dalila Boukandoura, her right-hand woman at the helm of Ramen Samouraï.
The address does not go unnoticed on Avenue Monterey, with its terrace adorned with a Japanese letterbox, a sort of appetiser for the interior where you will find meticulous decorative elements, such as the crates reminiscent of a traditional fish market, as well as the Japanese alleyway running alongside the counter where the chef is busy at work.
Upstairs, a cosier, brighter room awaits guests who--if they're feeling homesick--can even relieve themselves in authentic Japanese toilets.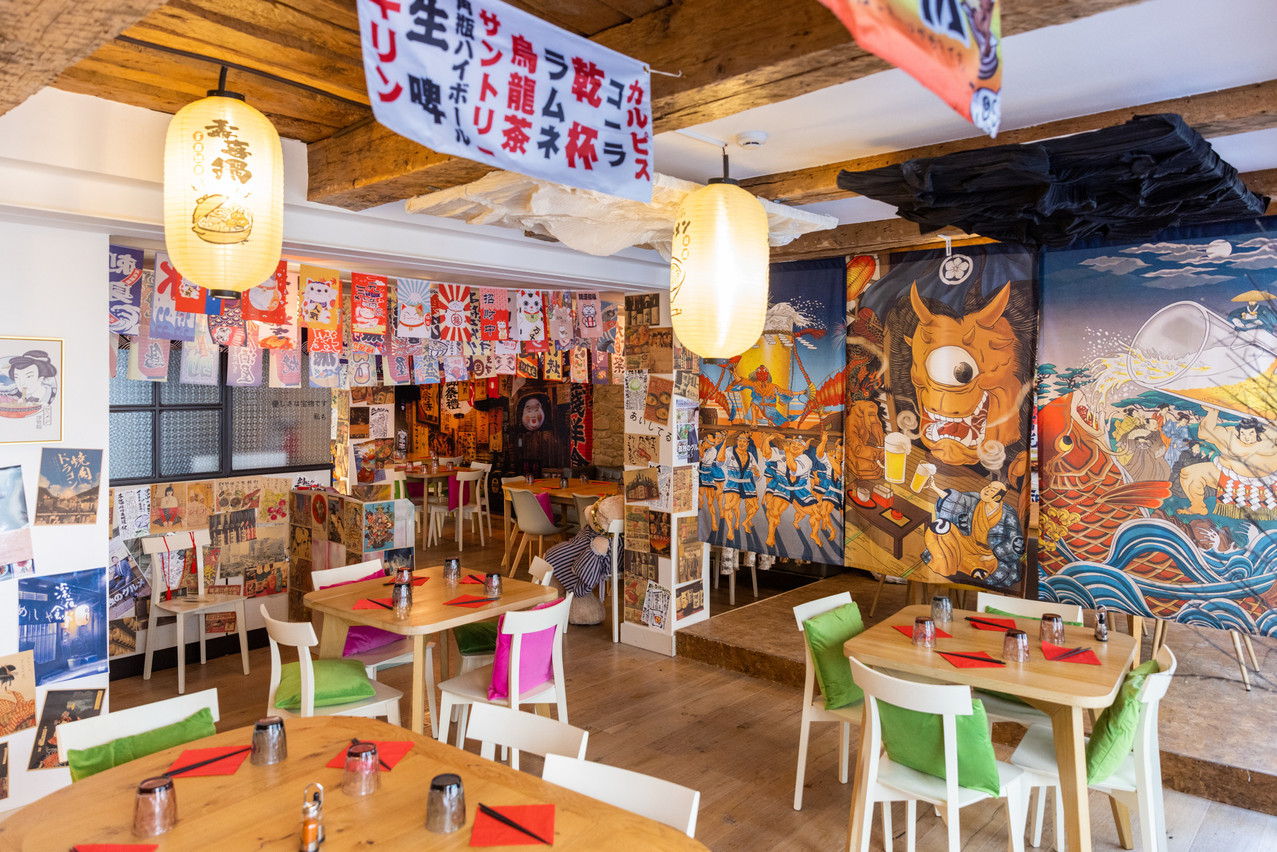 Bubble tea on the menu as well
A second kitchen upstairs prepares gyozas and other typical dishes such as karaage-style fried chicken. Simple and tasty, this restaurant has everything to seduce colleagues looking for a lunch or even passers-by looking for a gourmet break, as the restaurant is open non-stop.
The icing on the cake is the homemade bubble tea. This is another Asian speciality that is becoming increasingly popular in Luxembourg. The restaurant is ideally located: it's just a stone's throw away from the Royal-Hamilius complex.
More and more restaurants are opening in the area, but that doesn't worry the five-person team. "Ramen is our trademark and our ambition is clearly to expand, and why not launch a chain?" says Boukandoura.
Ramen Samouraï, 17, Avenue Monterey, Luxembourg-Centre
Not yet subscribed to the Paperjam Foodzilla newsletter? Then sign up here!
This story was first published in French on Paperjam. It has been translated and edited for Delano.