Perched high above the Benoit & Claude vineyard, Um Goldbierg is a discreet address in the Remich landscape. Hidden behind the father-son duo's wine cellar, this terrace offers a breathtaking view of the vineyards and the Remich valley. Above all, it's the ideal place to sip wine made from grapes grown a few metres below, and why not try one of the dishes prepared by the Argentinian chef working in the kitchen?
With their terrace, the two winegrowers literally wanted to put their customers 'in the vineyards,' with the aim of creating a real proximity between consumers and producers. Um Goldbierg has been open for three years and has been a great success, with the tranquil atmosphere winning over locals and expats alike. Open from May to the end of September, Um Goldbierg welcomes its customers on Fridays from 4pm to 10pm and on weekends from 12pm to 8pm, whether for a drink or a meal.
All the wines from the vineyards are on the wine list and are available by the pitcher (or by the glass for crémant) or by the bottle. There is also a €15 tasting package that includes four different wines. The winegrowers are often on hand to advise customers, but they're also there to explain everything about the production of their wines, from the grape to the glass.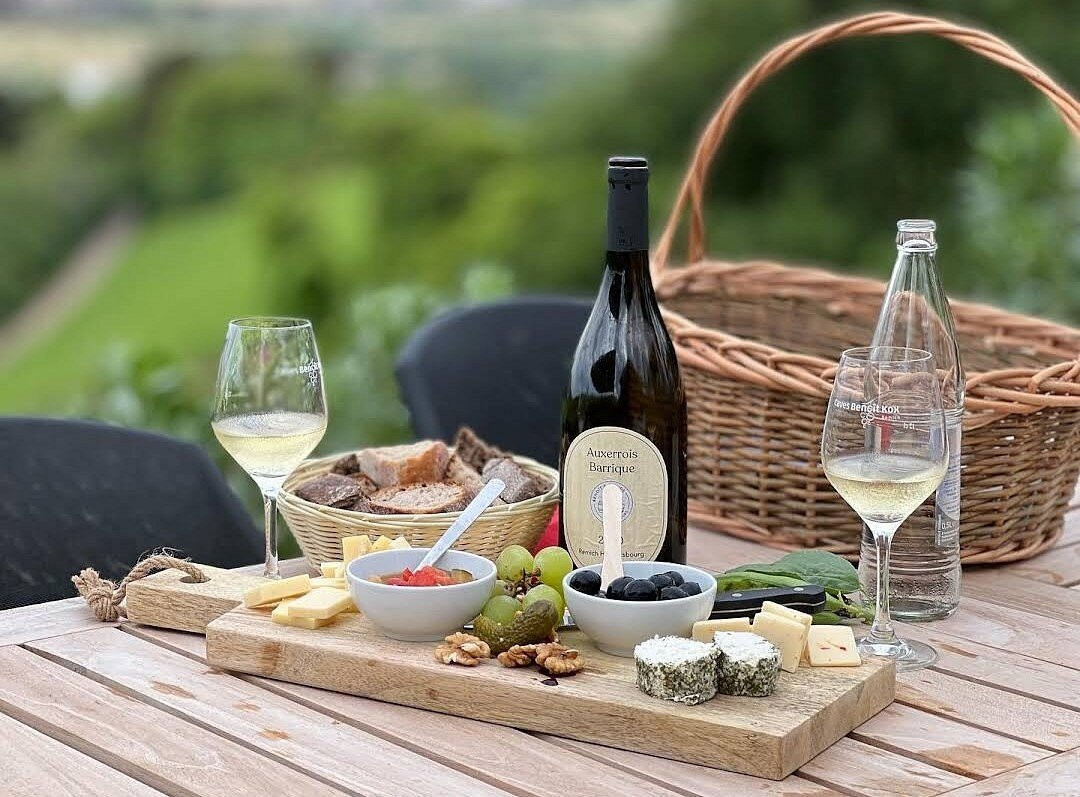 1 / 3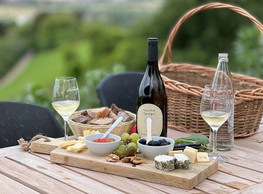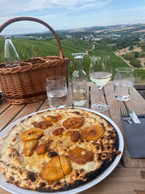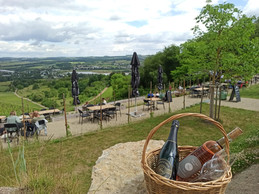 But not everything on the menu is liquid. Tartes flambées, empanadas (a nod to the chef's Argentinian origins) and a cheese platter are available to start the meal or accompany a drink, while a few more elaborate dishes and desserts also feature on the deliberately limited menu. For this menu, Benoit & Claude work as much as possible with local partners. Their aim is always to promote proximity between the producer and the end consumer.
The connections between vineyards and gastronomy go even further: Um Goldbierg's chef works on wine production when the terrace is closed, and a gastronomic evening with the Luxembourg Culinary Catering Team--who represented Luxembourg in the World Cup at Expogast 2022--has been organised for Friday 18 August. It's a dinner that promises to be memorable.
Um Goldbierg, 33, um Goldbierg, L-5574 Remich
Stay tuned for the next address on Friday 4 August.
This story was first published in French on Paperjam. It has been translated and edited for Delano.