Florian Pawlik, bartender at Um Plateau restaurant, gives his interpretation of the timeless Bloody Mary, where smoked whisky makes a characterful appearance.
Ingredients
- Ardbeg "Wee beastie" whisky, 6cl
- Yellow tomato juice, 8cl
- House Premix, 4cl
For the house premix, leave to steep for 24 hours in a cool place: coriander, basil, grated horseradish, garlic, cucumber, fresh chilli, juice of one lemon, fleur de sel, pepper, celery and Worcestershire sauce (Lea & Perrins if possible).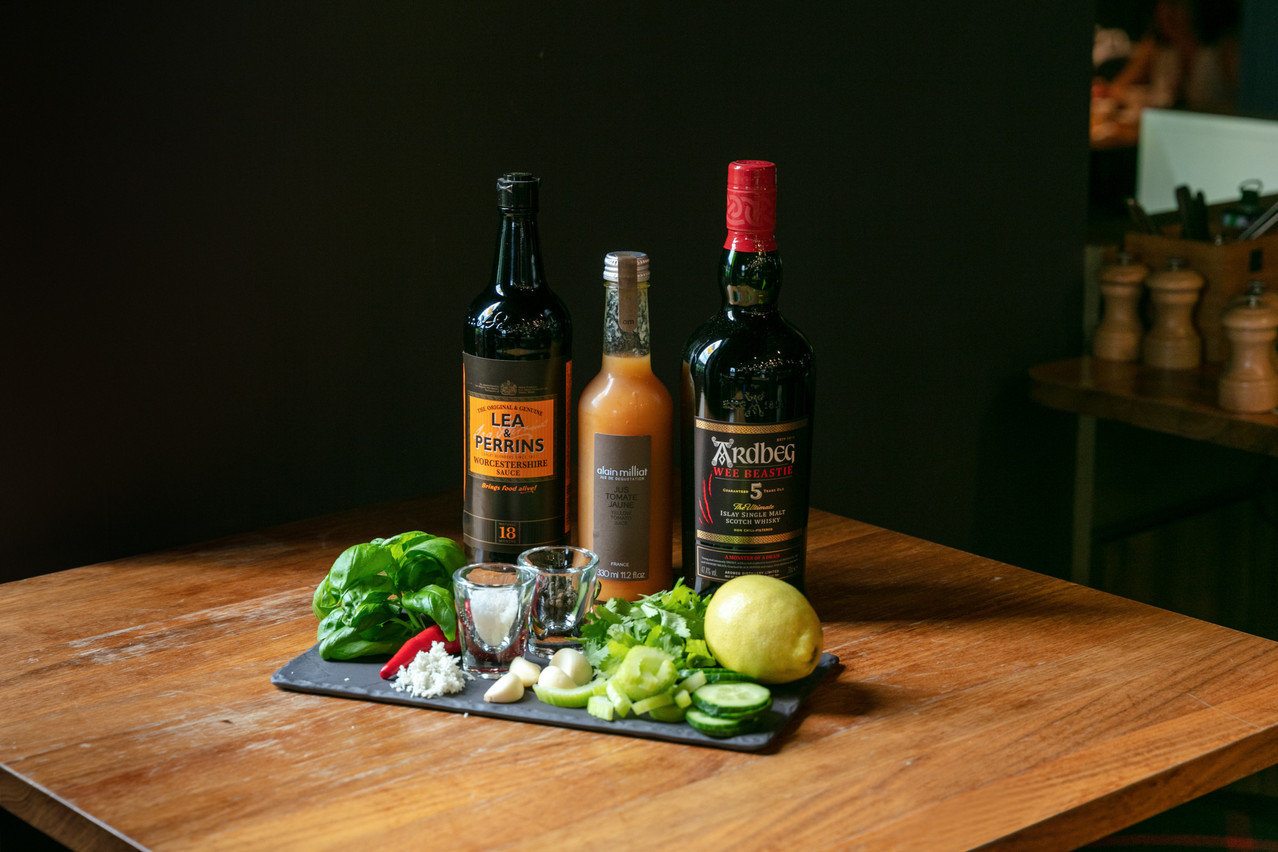 Then simply mix everything in a shaker with a few drops of Mr Better bitter (a vegan-friendly product that replaces egg white), shake vigorously and pour into a long drink glass.
Finally, garnish with half a chilli, a lemon peel and some celery... Cheers!