As part of the construction work on the Ban de Gasperich, the Roads and Bridges Administration will be demolishing a highway structure. As a direct consequence, access to the A3 motorway (in both directions) at the Gluck roundabout will be closed from 10pm on Friday 10 September until 6am on Monday 13 September. Traffic will be diverted accordingly.
Traffic coming from the Gasperich cross of the A3, A1 and A6 motorways and heading for the Gluck roundabout will be diverted from the Hesperange interchange via the CR231 (boulevard F.W. Raiffeisen) and the boulevard Kockelscheuer back to the Gluck roundabout. Traffic from the Gluck roundabout towards the Gasperich cross will be diverted via the Kockelscheuer boulevard and the CR231 (F.W. Raiffeisen boulevard) back onto the A3 towards the Gasperich cross.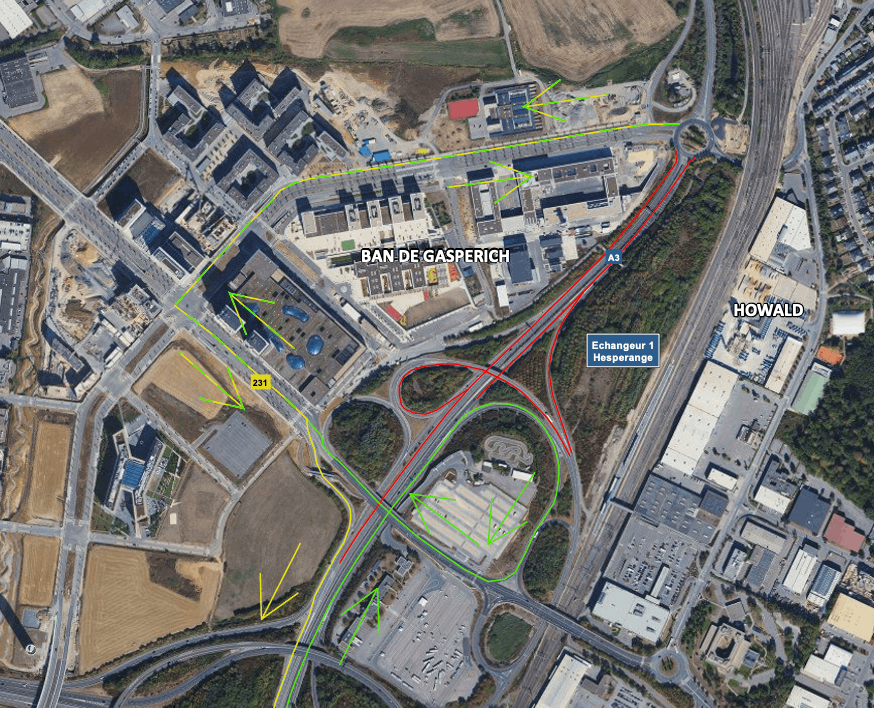 This article was originally published in Paperjam. It has been translated and edited for Delano.