Fabien Rodrigues: Hajime Miyamae, in a few words, what does being the owner of Kamakura look like?
Hajime Miyamae. - I was born in the city of Kamakura, in the province of Kanto. I am the grandson of a hotel owner and I remember spending a lot of time in the restaurant and bar of my family's establishment when I was young, to the point of obtaining a degree in cooking and management. But as far as higher education is concerned, it was the French language and economics that brought me to Paris. Then, as part of a Luxembourg economic mission, I was presented with the opportunity to open the first Japanese restaurant in the grand duchy. At the time, only 80 Japanese people lived in Luxembourg... I opened Kamakura in 1988, together with our chef Akira Yasuoka, who is still the head chef today. Over the years, I was honoured to receive the Award for Overseas Promotion of Japanese Food in 2009, and then to be appointed as a Goodwill Ambassador of Japanese culinary culture by the Japanese ministry of agriculture in 2017. In recent times, the restaurant has experienced some pretty unprecedented events, between the pandemic and the floods last July…
FB: How did you experience these two consecutive events?
HM: During the confinement due to the pandemic, we remained closed and were not active. We didn't do take-away because our approach isn't really adapted to that. Then, when we were able to fully reopen, barely a month and a half later, the rains caused the Alzette to burst its banks and flood our restaurant, the dining room and kitchens... We lost a large part of our equipment and some of our morale at the time. But the rapid help of the public authorities enabled us to start work and to envisage the reopening in the medium term... Even one year before my supposed retirement, it was out of the question anyway to leave with such a drama--it's not very samurai!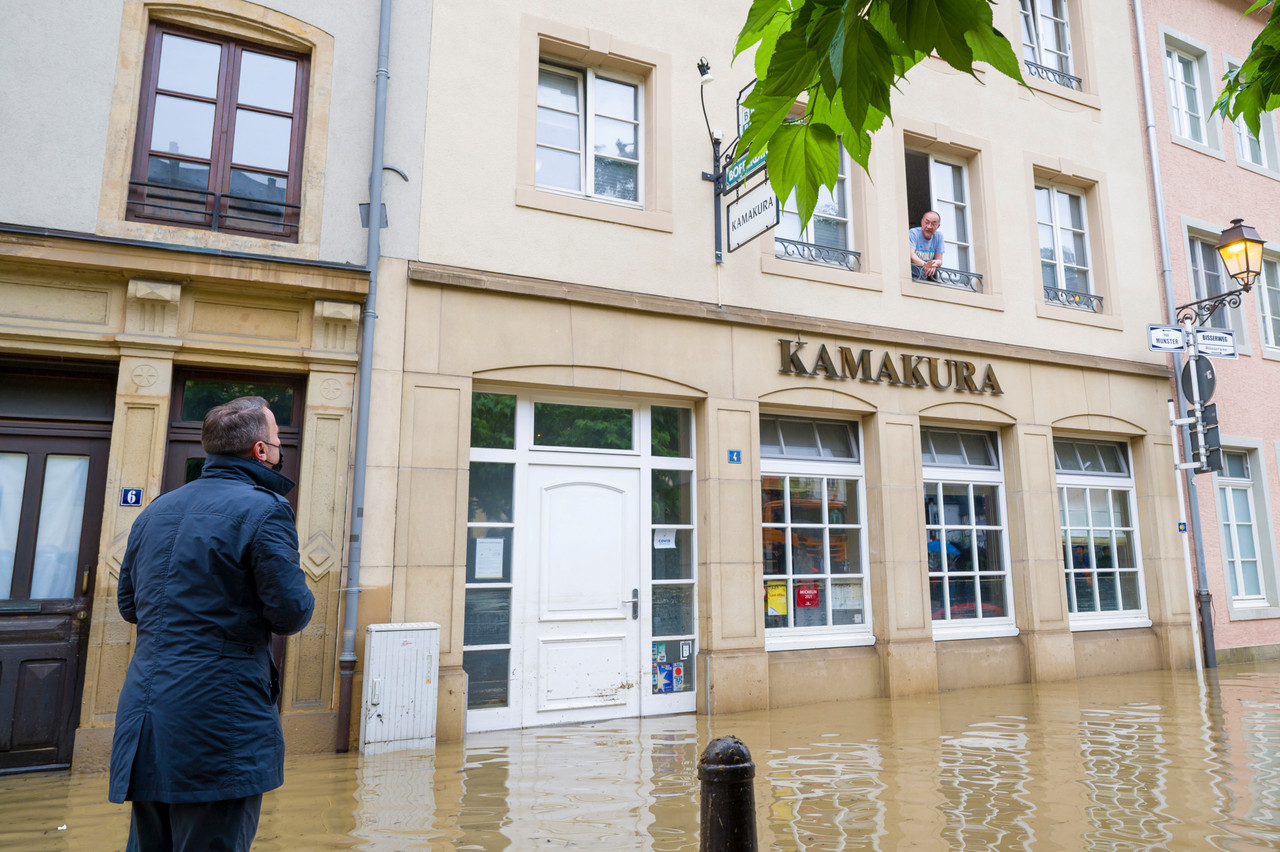 FB: And today, how do you feel, a few weeks after your reopening?
HM: I learned during the confinement not to ask myself any more questions. I feel grateful that I have a task to do every day, a job to do with the same desire as in 1988. It was so painful to have nothing to do for months... I don't really think about tomorrow anymore, having to break and rebuild has also given me a new burst of enthusiasm, more epicurean, and less reflective. It's still amazing to have challenges at my age!
FB: What's new at Kamakura?
HM: While the process is still ongoing and we're still putting the finishing touches to it, I'm already very excited about our new room and kitchen where we've replaced everything. We had to use a bit of elbow grease during the collective holidays--we could have done without that. But I'm delighted to see the result, with this large natural green wall which reminds me of the green of the tea fields and which will evolve with the seasons... As well as our new light fittings, which are like sword cuts in the ceiling! I was lucky enough to meet a building expert after the damage was done--Loris Gubbini was on the same page as us and helped a lot with this new version of the restaurant.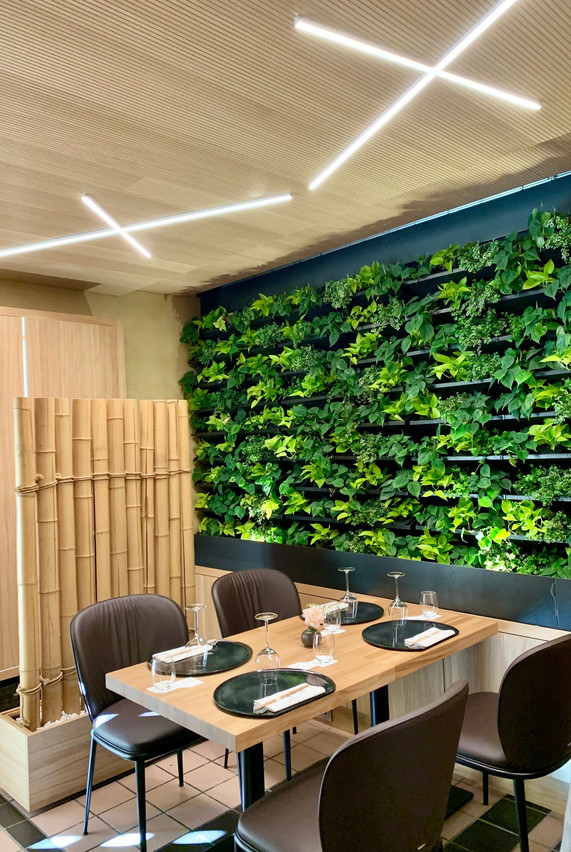 FB: And what can we wish you for the coming months?
HM: To continue every day and to relaunch Kamakura as it should be. I am helped by my daughter-in-law, who brings a breath of fresh air here. I am also very grateful and happy to see the young generation successfully promoting Japanese culinary arts in Luxembourg! And Japan should really open up to these international talents, who are forging their talents around the world but also making Japanese know-how shine at the same time…
Kamakura: 4, rue Munster, Luxembourg (Grund), T. 47 06 04
Not yet subscribed to the weekly Paperjam Foodzilla newsletter? You can subscribe here!
This story was first published in French on Paperjam. It has been translated and edited for Delano.