"Ooh look, Czech beer!" The phrase was overheard as a group of friends strolled along a packed aisle at LuxExpo where the Czech Republic's stand was located. A band of musicians performed at the nearby German stand.
There were pear cakes and apple strudel at the Slovak stand, shawarma at the Lebanese stand, edamame at the Japanese stand, coffee and colourful handmade bags at the Colombian stand, pomegranate juice and traditional tar music at the Azerbaijani stand, Christmas ornaments at the Scandinavian stand, homemade elderflower juice at the Romanian stand, tequila at the Mexico stand and cashmere scarves at the Mongolia stand.
On Saturday afternoon, the vast exhibition halls were crowded and noisy, filled with people talking, tasting and discovering new cultures. Walking around the 50+ country stands present at this year's Bazar International was the equivalent of a world tour.
"The multicultural aspect and many wares available at the Bazar make it very interesting," said Sherif Watson, a teacher at the International School of Luxembourg, holding a glass of Belgian beer. It was his first year at the event. "It reminds me of the Global Village at Dubai," he added, then noted his appreciation that proceeds from the Bazar go to charity. In fact, he said, it would be nice to have the Bazar continue for longer than a weekend!
"The Bazar really shows us how diverse the country is," remarked Yvonne, also a teacher. "We want to encourage our students to be global citizens."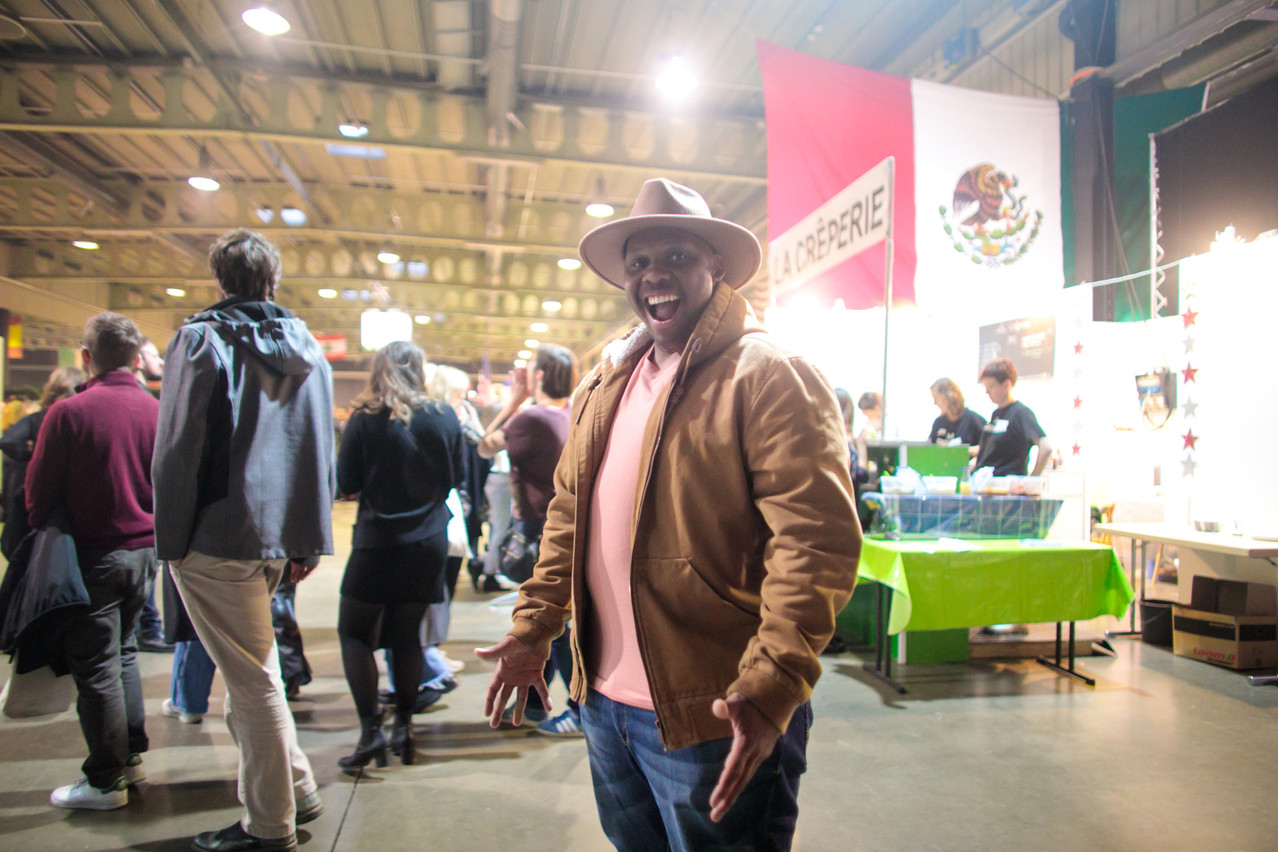 A few metres away was Ukraine's stand. People lined up for borscht, varenyky and honey cakes or simply browsed the racks for an embroidered vyshyvanka, wool socks or other handmade wares. Some of the volunteers are refugees from the war, many products are handcrafted by them as well. Herbal mixes and translated books about Ukraine sat on shelves. "There have been lots of people at the stand, yesterday and today. The first day, our food got sold out," head of stand Nataliya Tkachenko told us.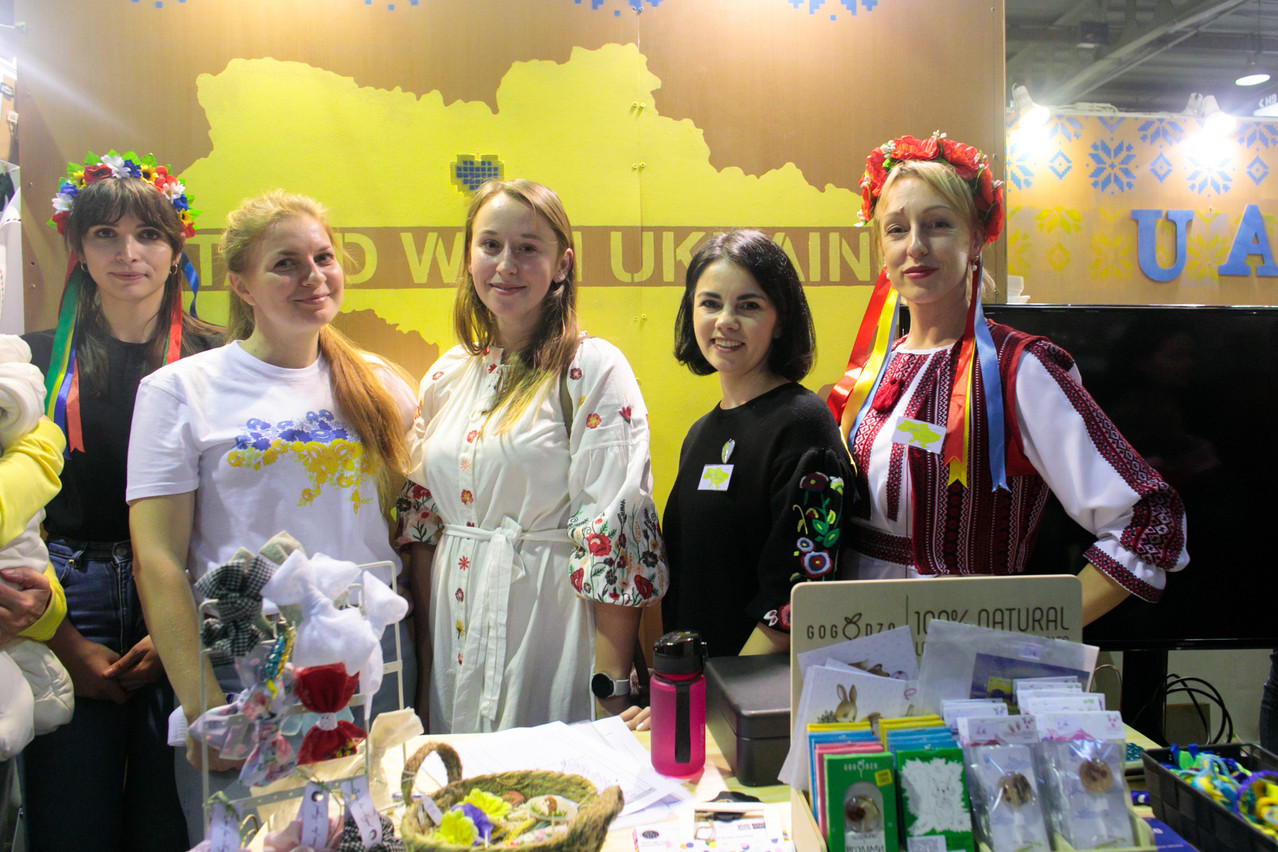 Friday coincided with the liberation of the city of Kherson by Ukrainian forces. Nataliya added that they have received lots of interest in their stand, congratulations on Kherson and even questions as to whether they have watermelons--the Ukrainian city is famous for the fruit. "The support has been heartwarming."
Three new stands, all for a good cause
This year, there were three new country stands present at the Bazar International: Colombia, Afghanistan and Kenya. We dropped by the Kenyan stand, which featured vibrant beaded necklaces, colourful dresses and coffee, to chat with the team. Authenticity was a key aspect of the stand--the coffee, for example, came from James Mulli's own farm in Kenya. He highlighted their motto: to help one person is to help humanity.
This motto fits well with the overall goal of the Bazar International, which is run entirely by volunteers. "Every euro spent goes to charities," said Bazar president Carmen Decalf. "We want to give hope for the future to those in need."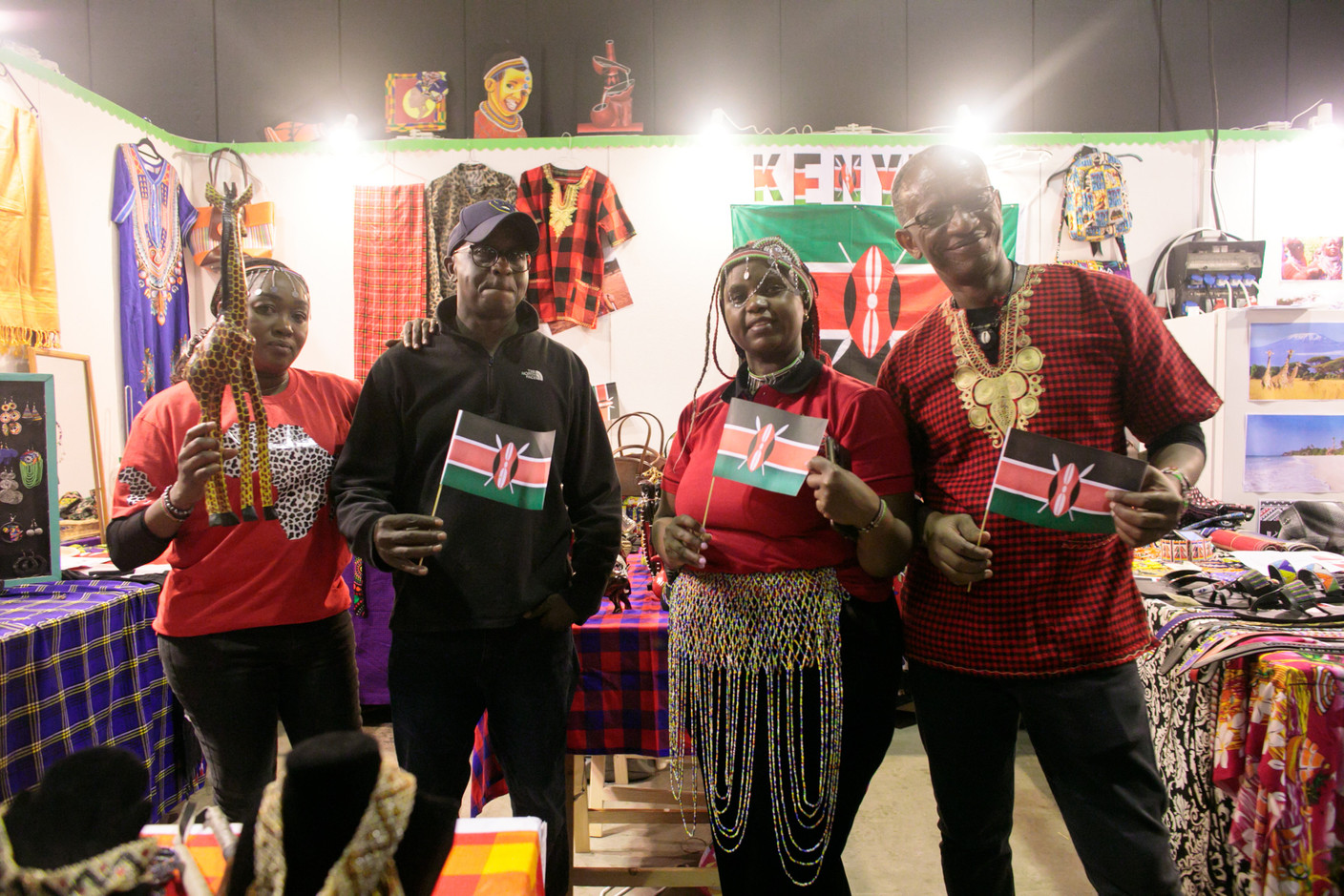 1 / 5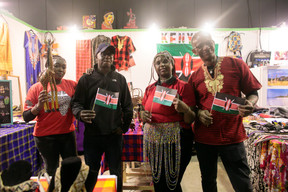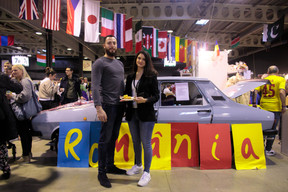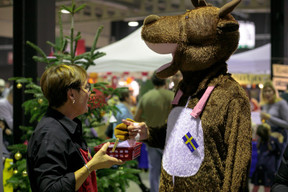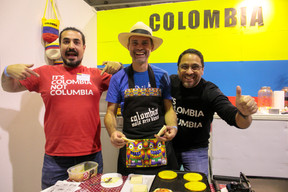 The money raised at the event will be donated to 43 charities around the world, such as a fund in Lithuania that provides support for families of children with cancer, an association for vocational training in the Horesca sector for young people in Laos, a group of nuns running a school in Vietnam, or a charity in South Africa that teaches music.
We want our donations to have an impact
"We want our donations to have an impact. So we aim to support a wide scope of human-sized structures around the world," emphasised Decalf. The long-term effect of Luxembourg Bazar's support is important, she added, pointing at an image displayed on the screen by the information stand. It depicted several children with a banner reading "Merci Bazar International" and was from an orphanage that was supported thanks to funds raised during a previous Bazar. "We have followed them for years!"
A product of teamwork
"We are over the moon with how the event has turned out," said Charlotte de Vreeze, a committee member who's involved in the Bazar's communications, fundraising and humanitarian projects. "It has exploded beyond our imagination." Before covid, the Bazar saw around 26,000 visitors per weekend; when we spoke on Saturday, they were expecting 30,000 people to come to LuxExpo.
None of this could happen without the 1,500 volunteers who run the Bazar's stands. "They're like a big family," Decalf said about the volunteers.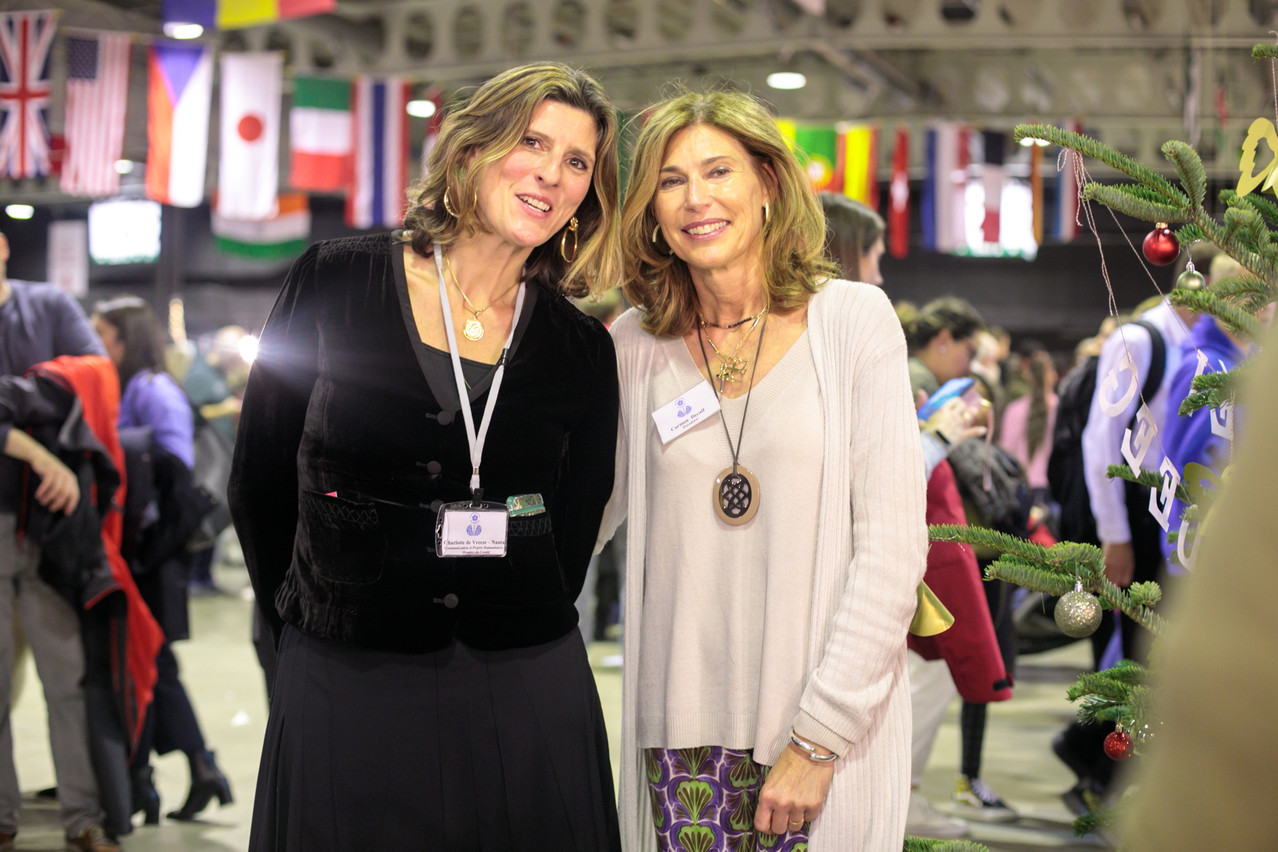 She also added that the Bazar is not only a meeting point of many different nationalities, but also allows people to meet and socialise.
This social aspect was echoed by other attendees of the Bazar. Mark, standing with a group near Iceland's stand, selling candy, candles, wool sweaters and other goods, summed up the experience in a single word: excellent. "It's great to see everybody out again--there are even more people compared to years before."
Until next year, then, for more food, more handicrafts, more discoveries and, of course, supporting those in need around the world.