Lydia Linna: Benu Sloow (which stands for sustainable, local, organic and zero waste) is a restaurant that serves vegetarian-vegan "rescued food" in Esch-sur-Alzette. Could you tell me a little bit about the background of this project and why it was launched?
Valérie Marx: Benu Sloow Restaurant is the latest project of Benu Village. Our association Benu Village Esch is based on the principles of the socio-ecological circular economy and follows the zero-waste movement. It's a place that is constantly looking for innovative ways to use fewer new resources while reducing waste. We apply the same principles to food.
Food waste is a big issue--not only in Luxembourg--and our goal is to tackle it by inspiring our guests with our creations. 147kg of food per person per year are wasted in Luxembourg, 91kg of them by households, according to Eurostat.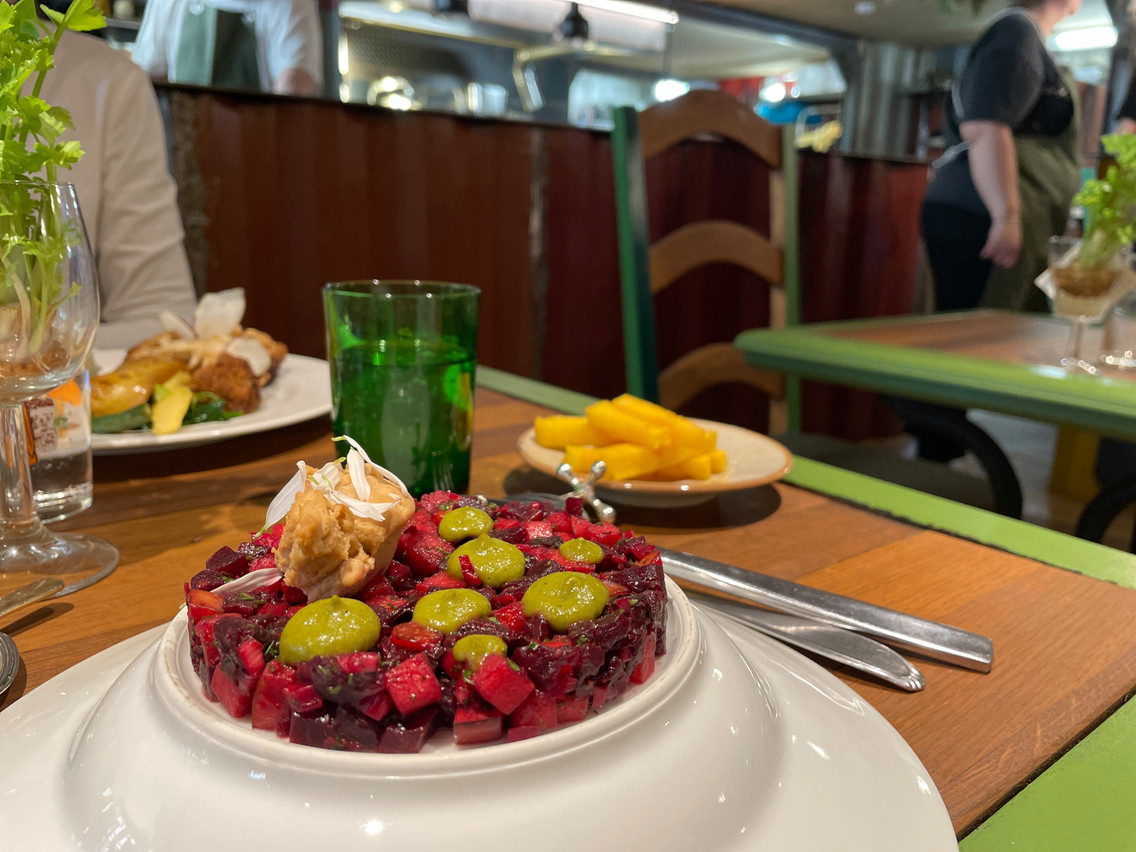 We collect rescued food at different levels: supermarket suppliers, supermarkets and local producers. The quality is always organic and still very fresh. Our ambition is to inform the public about the background issue, enhance ingredients and prove that it is possible to make tasty and healthy meals with them!
What is some of the feedback you've received from customers about the restaurant and the menu? Are they often surprised by the fact that the food is "rescued" or that everything is vegan or vegetarian?
We are proud to say that customer feedback is very positive and enthusiastic! They're surprised that we can cook rescued food that well and prepare surprising recipes. They are quite curious and say that they would like to try it at home. If so, it would be a great success for us!
We mainly cook vegetarian and have vegan options. The environmental impact of meat and fish is tremendous, but it's also the way we talk about it. Our customers sometimes tell us they just forget they got no meat in the plate. We cook in a way so that meat is not missing and that it would be an unnecessary surplus.
The menu changes, depending on what ingredients are rescued. Can you share a few examples of dishes that the restaurant offers?
Because the food is rescued, the menu changes everyday. We have some key recipes we can adapt to incoming ingredients. Vegetable bao with sweet-sour sauce, vegetable tartar, rice, quinoa, buckwheat risotto or fresh fruit sorbet and seasonal cake can be some examples.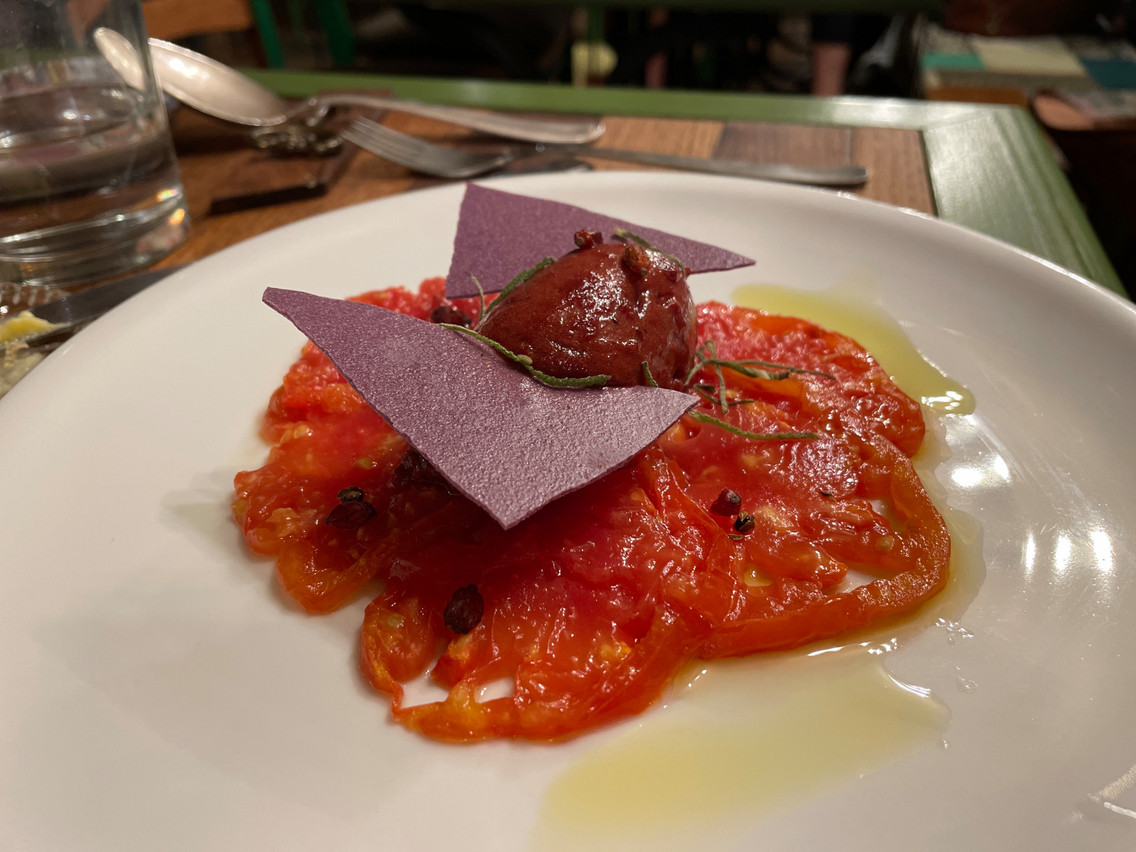 But that's not all: our kitchen is over-creative. It's also the case of our bar and our Culinary Kitchen. Our bar creates most of the drinks we offer: cocktails and mocktails, fresh mixed and spiced juices, fermented drinks, wild herb infusions… Our Culinary Kitchen preserves food surplus by fermentation, sterilisation, drying, etc. It helps the kitchen get a larger variety of ingredients.
The restaurant is supported by the Œuvre Nationale de Secours Grande-Duchesse Charlotte, which helps associations with public interest projects, and the Benu Village is supported by Luxembourg's environment and economy ministries. Could you tell us about the financial difficulties the village is facing?
We get generous funding from the Œuvre Nationale de Secours Grande-Duchesse Charlotte for the restaurant. Benu Village is supported by the City of Esch and Luxembourg's environment and economy ministries. As a pilot project we are happy to develop valuable projects reflecting the need of sustainability. We are currently facing financial difficulties but we are strongly invested in solving these with our funders. The team is very engaged and is doing its best to overcome the difficult situation.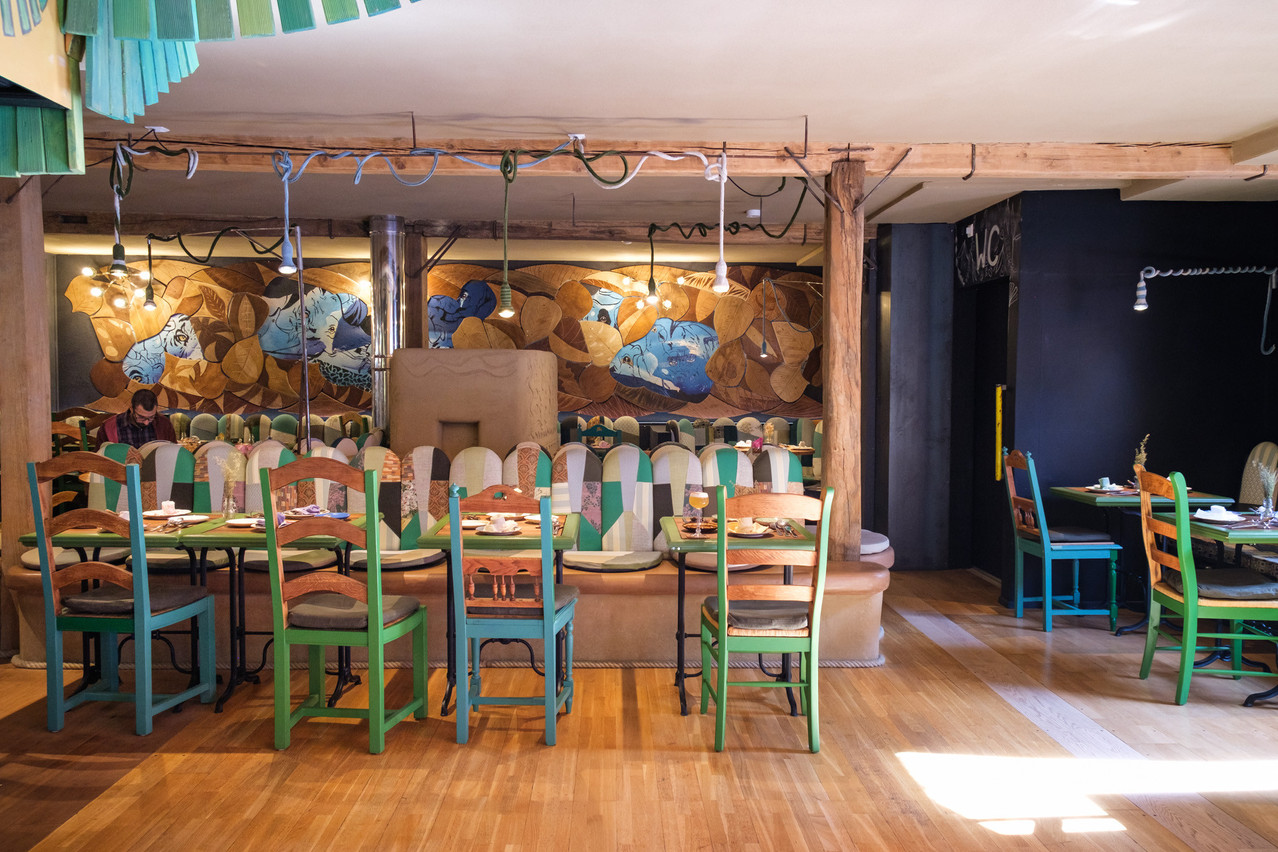 What is the key thing you'd like the public to know about the Benu Sloow restaurant and Benu Village?
We want our project to be inspiring and to show that an alternative way of living is possible and accessible. Building, dressing and eating with less impact can be easy! Give it a try and visit us!
Discover the Benu Sloow restaurant (11 Bd Prince Henri, 4280 Esch-sur-Alzette) here.