On Friday 28 October, Alexander W. Wehr, managing director of BMW Group Belux since last July, was on hand at the official inauguration of the new Bilia-Emond dealership, which opened its doors on 10 October in Gasperich.
The largest BMW dealership in Luxembourg and the Greater Region--and even beyond--the new Bilia-Emond facility is set to become the benchmark for BMW standards in the market. According to our estimates, one out of every two new BMWs is sold by Bilia-Emond in Luxembourg, with over 2,000 new sales per year. In addition, 700 new Mini cars and 1,300 used cars are also sold through the dealership.
These figures should increase in the coming years thanks to a strategic geographical location. By moving from the route de Thionville to the rue Christophe Plantin, in the direct vicinity of the new Cloche d'Or commercial and residential district, Bilia-Emond has quite simply changed dimension in terms of space and comfort.
In addition to the architectural aspect, the new Bilia-Emond dealership now has a brand new, digitalised work tool. The workstations in the workshop, which has 44 mechanic bays, are digitally equipped and connected to the Logimat automated warehouse. This 700m² parts storage tower allows the mechanic to accurately and quickly select part as required.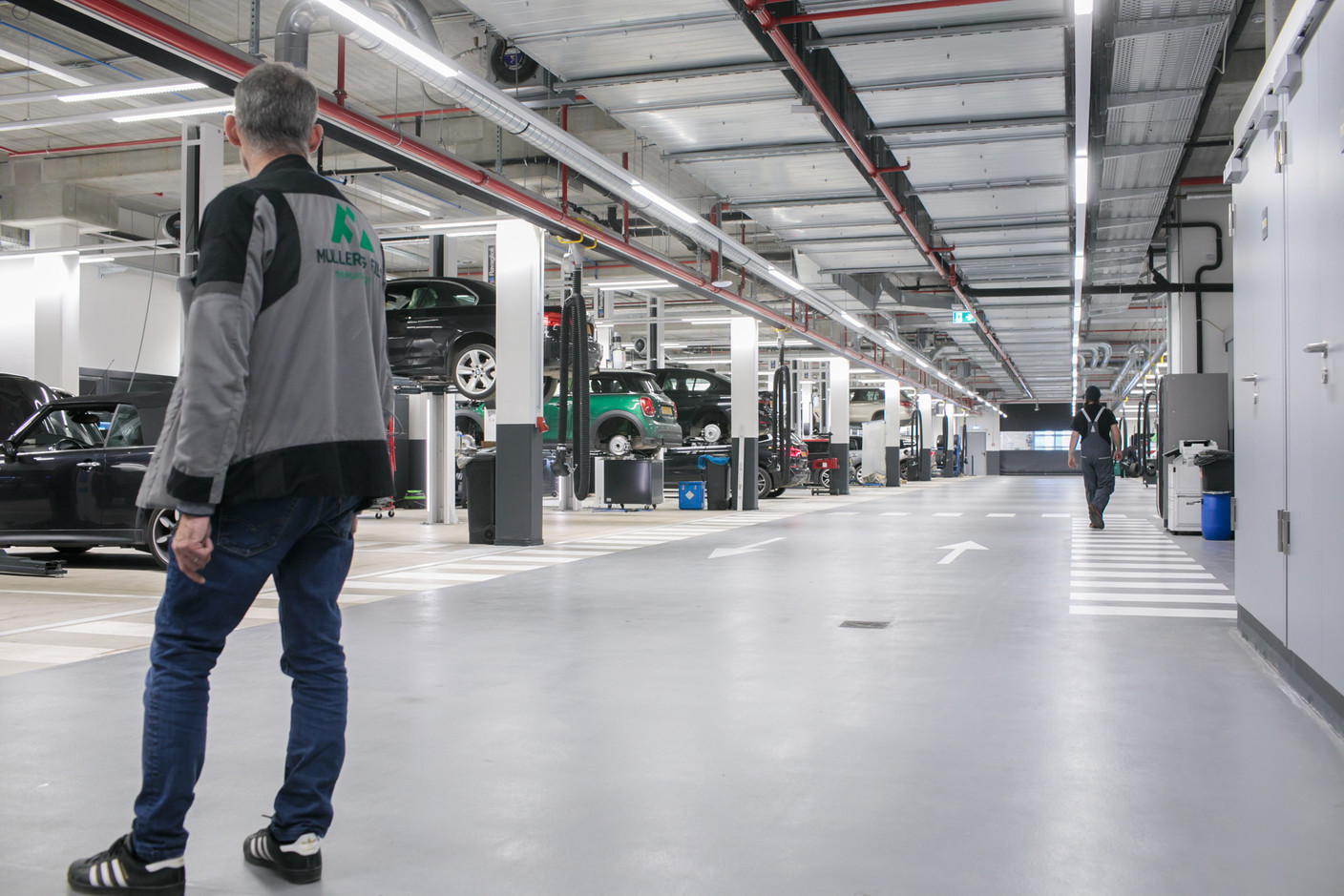 1 / 15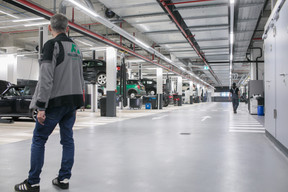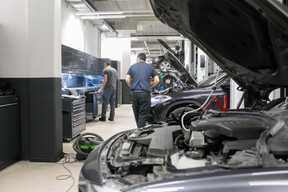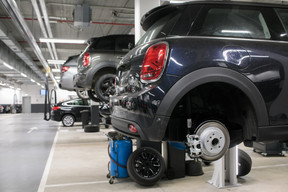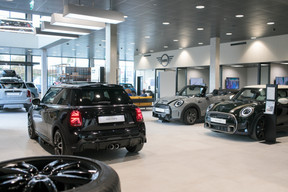 On the ground floor, the dealership offers a large, light-filled showroom where all of the German manufacturer's models are on display. Despite the large number of models on display, the customer never feels cramped in this 24,500m² building. To the side, small lounges have been set up for sales staff and customers to talk.
On the first floor, there is a 3,300m² showroom entirely dedicated to second-hand models. "There are about a hundred used cars on display. The customer can test drive each car. That's why they are arranged in such a way that each car can be moved easily," says Bilia-Emond. The dealership also has an area dedicated to handing over the keys of the more luxurious and personalised models.
Behind the scenes, too, everything has been done to promote quality work, improving the comfort of both customers and employees. In addition to the latest innovations, the Bilia-Emond teams can enjoy sports and relaxation rooms, as well as two terraces. "The working conditions and infrastructure are essential to motivate our staff. We have all the cards in hand to be champions," said Philippe Emond, Bilia-Emond executive director.
This article was first published in French by Paperjam and has been translated by Delano