March 2022 marked the end of an era in

Bob Kneip's career. Kneip, the fund data processing company that bears his name, was sold to Deutsche Börse Group, turning the page on a business venture that began in 1993. "It's a very good story, because I feel that all parties benefit from it," Bob Kneip told the gathering at Banque de Luxembourg, adding: "It's an even better story if it adds value to Luxembourg."
Bob Kneip started the adventure of his company Kneip "in a world without internet or mobile phones, where all communication was done through paper media" and has witnessed the technological developments that have transformed his company's activities. "As our clients' needs have evolved, we have tried to make the best use of technology to make their communications more effective, consistent and relevant."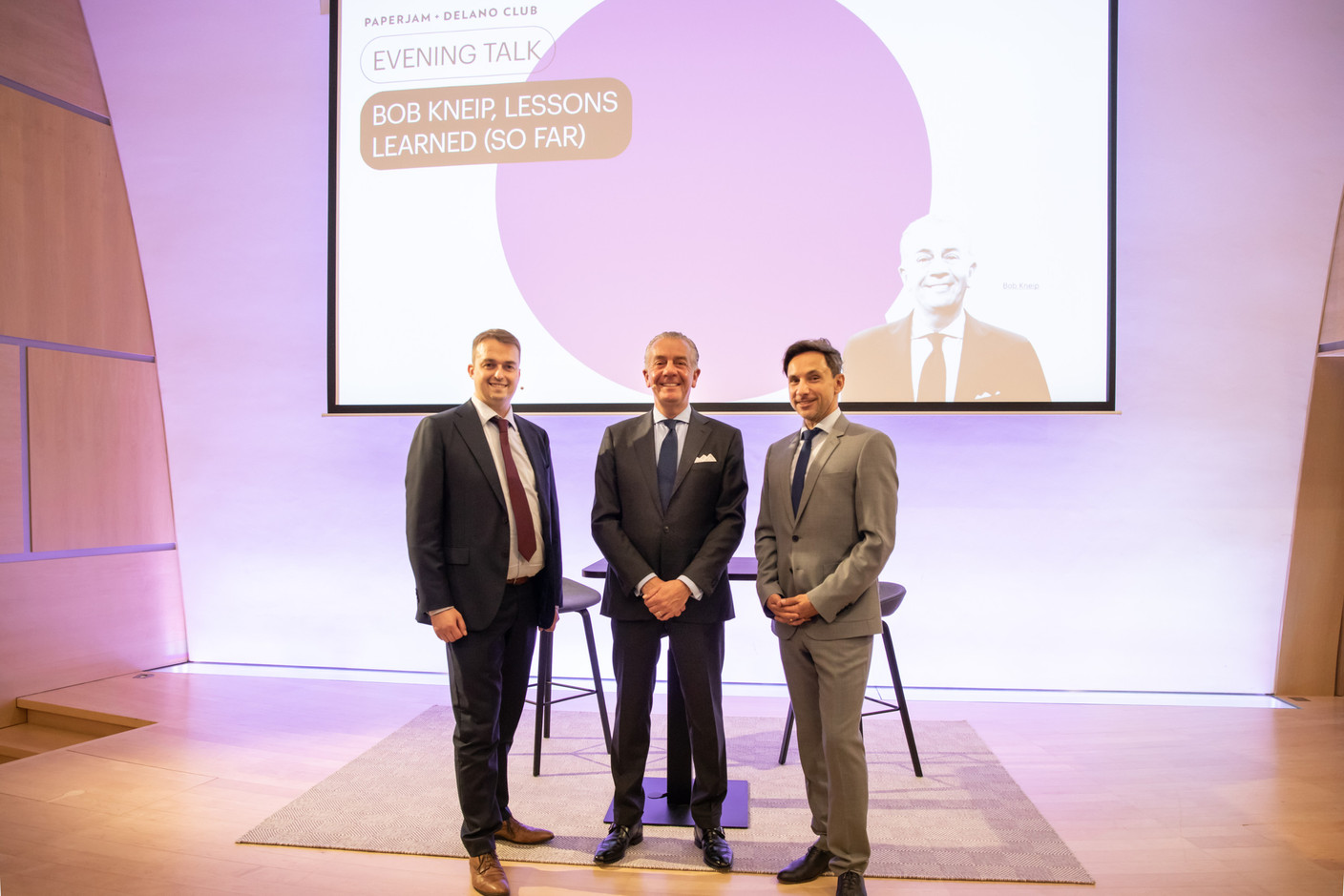 1 / 10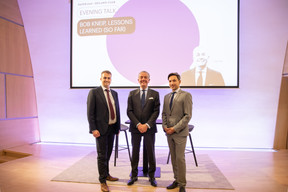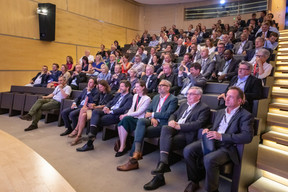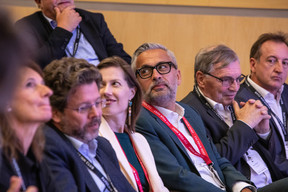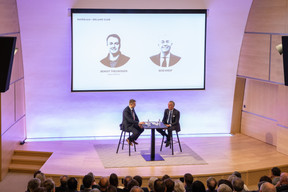 Crises have also marked Bob Kneip's professional life. "The last crisis was the most significant, because it taught us to pick up the pace to get the job done remotely faster than we expected," he said, before continuing: "It is in crises that we need to be closest to our clients to help them meet their challenges."
It is in crises that we need to be closest to our customers to help them meet their challenges.
Another factor of change is that the various waves of regulation have not always been just brakes and blockages: "Regulation has been a source of opportunity for us, to be able to show our presence and our commitment to the client."
Kneip has made listening to the customer a real discipline, also insisting on the importance of "listening to the employees, because they are listening to their dear contacts, the customers." However, he added, "if we try to satisfy the specific needs of just one customer, we risk forgetting the other 99%." This is why he believes it is useful to have close collaborators who do not hesitate to be frank. "I heard a lot of things I didn't want to hear. It was very effective."
I heard a lot of things I didn't want to hear. It was very effective.
In addition, the working environment of the employees is of some importance to Bob Kneip, installing pop art masterpieces on every available wall space. "There have been times when clients have wanted to come and visit the offices, with no other interest than the art. This has led to business opportunities."
Asked about the future of Luxembourg as a data hub for investment funds, Bob Kneip said: "We need to federate efforts, because a lot of things are done by each of us in our own corner, whereas the interest is common. For example, calculating an NAV is not space technology. How is it that in Luxembourg we have more than 80 fund administrations?" Still with a view to pooling efforts, he urged the political authorities to "create a secure infrastructure in Luxembourg to avoid each player having to look after its own cybersecurity."
This story was first published in French on Paperjam. It has been translated and edited for Delano.