Cactus is heading east with the opening of the Roodt-sur-Syre supermarket. Located at the entrance of the town, not far from the Munsbach exit of the A1 motorway, the 3,000m2 supermarket employs around seventy people, as well as around thirty in the shops in its gallery. The 67th location--all brands considered--of the retailer, the supermarket is located in an area where the commercial offer is concentrated in Niederanven and Munsbach to the west and in Grevenmacher to the east.

Laurent Schonckert explains the Luxembourg retailer's strategy. 
Why did you choose to open a Cactus in Roodt-sur-Syre?
Laurent Schonckert: Cactus had been looking for a location in this area for twenty years without finding one. The municipality of Betzdorf [where the supermarket is located, editor's note] and its neighbours have seen a nice demographic growth of 25% in ten years. It was important for us to find a sufficiently large site [3 hectares] with good visibility and good accessibility. There have been three different mayors between the first contacts in the early 2010s and the inauguration in February 2023.
What investment does this new location represent for Cactus?
€32m in investment for Cactus. It's a project that covers 3,000 m2 of sales area, plus a 400 m2 drink shop. As far as parking is concerned, we have 110 spaces at the entrance and 275 spaces in a semi-underground area.
The building also houses a gallery with seven service outlets, namely an Emile Weber travel agency, a K-Kiosk, a 5àsec, a Cocottes, a Beim Figaro hairdresser, an Acuitis and a Tango. A small Schnékert Deli completes the picture.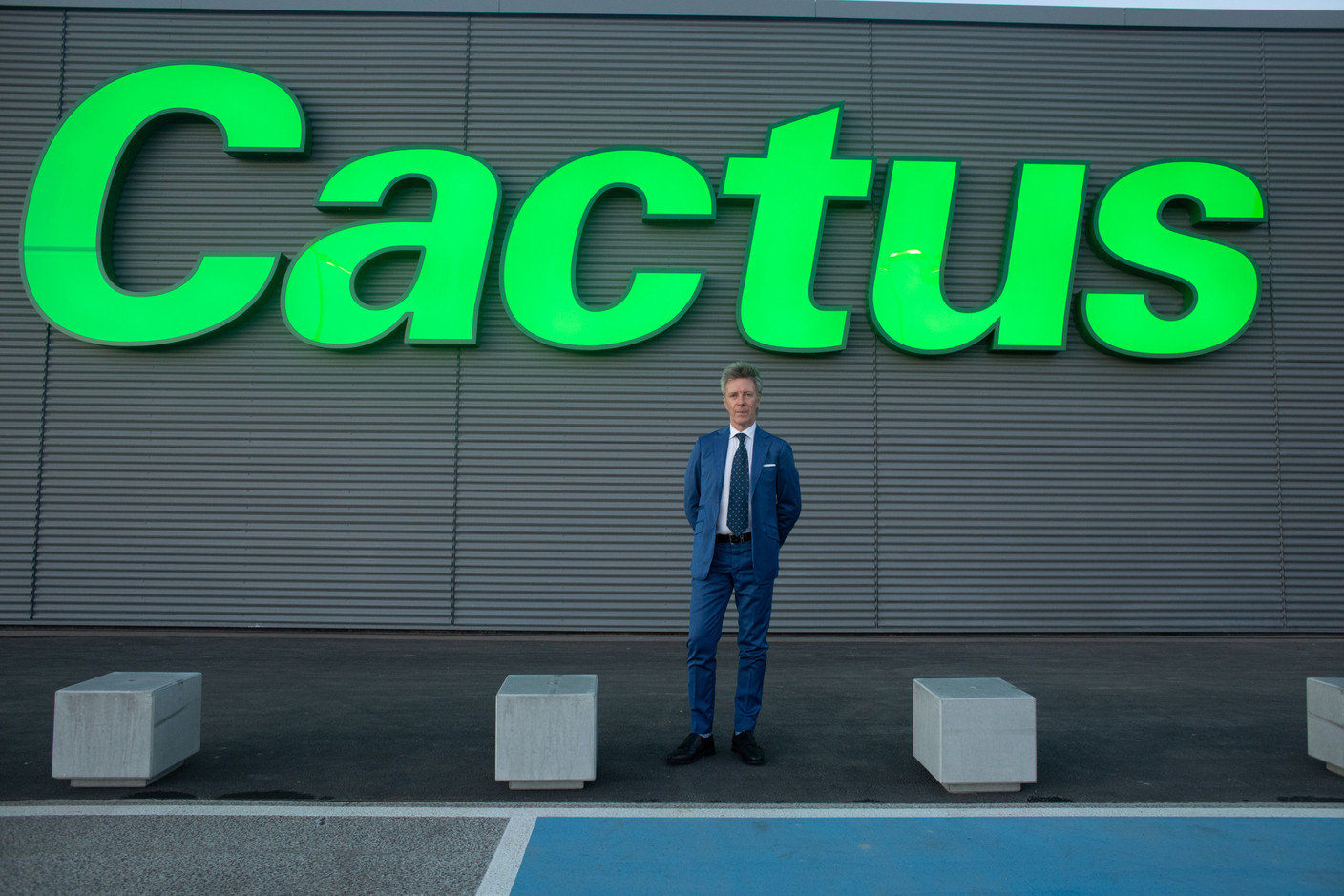 1 / 8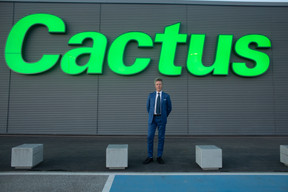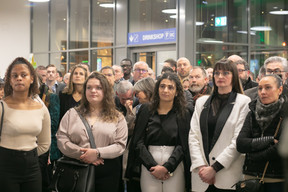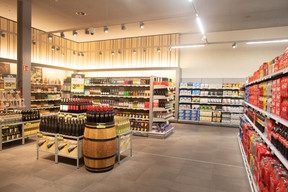 What are the special features of this outlet, which is located close to Germany?
We are focusing on the strengths of Cactus, namely the classic fresh products--butchery, charcuterie, fruit and vegetables, pastries and bakery--for which we have our own production. We also intend to continue to develop organic and regional products, as well as mature cheeses and a wine shop. The new Cactus also has an Eat Happy sushi corner and prepared dishes from Schnékert.
Of the 25,000 references, we have a small non-food range, mainly focused on textiles, flowers and small appliances. Cactus Roodt/Syre does not have a specific focus. We are also present in Remich and Echternach, and have never played on the proximity to Germany.
What are the next development projects for Cactus?
The new mixed-use complex in Esch/Lallange is starting to take shape. The opening is planned for the end of 2024 if there are no delays in the schedule. We are currently studying an extension of the logistics capacities at our Windhof site, because it dates from the end of the last century, and we have grown in the meantime. Shoppi is celebrating its 15th anniversary this year with 40 outlets. We are thinking about developing Shoppi outside of petrol stations, like in Mamer for example, in locations with a certain amount of traffic.
We are thinking about developing Shoppi outside of petrol stations.
Is the supermarket mainly accessible by car? 
In the short and medium term, the car remains the preferred means of transport in Luxembourg. But access to cars in urban centres is becoming scarcer. The development of new districts is leading to new opportunities, perhaps a little more urban than in the past.
A number of developers are approaching us to take on mixed-use projects combining housing with retail and offices. This type of project was not on the agenda ten years ago, but now it is. The best example is the Cactus in Merl, which is located in such a project.
What is the status of the Cactus vending container box concept?
It's a trial run in the niche of ultra-neighbourliness for the moment. We think there is a market for the snack segment in busy places such as large companies, hospitals or hotels. For the moment, the vending container box is being tested and it is too early to draw any conclusions. We will replicate it in a few other locations to see if it meets our expectations.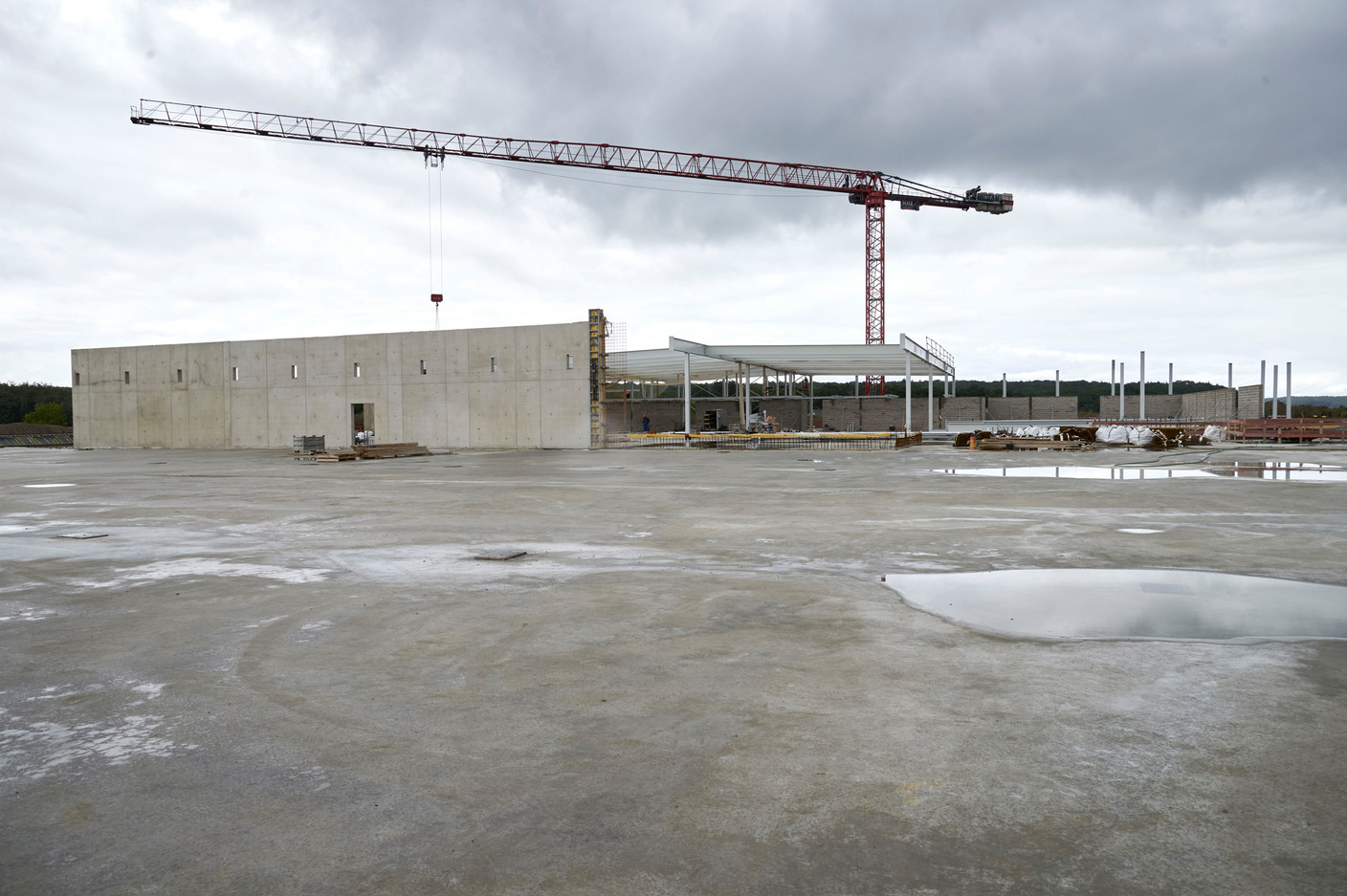 1 / 7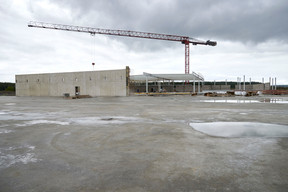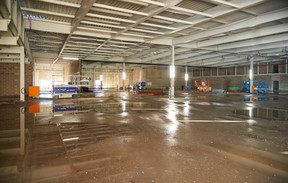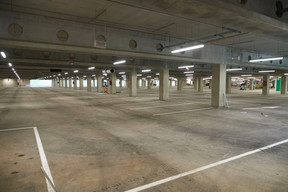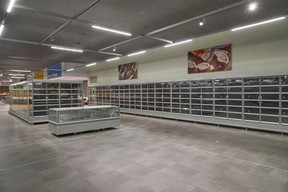 Delhaize is your main challenger with 58 outlets in Luxembourg. It is playing the local card, notably through a collaboration with the with the Luxembourg butcher Emo. How do you distinguish yourself?
Cactus and Delhaize have a lot in common when it comes to product quality and proximity. But Delhaize is more focused on franchising than Cactus. In terms of product range, it seems to me that our fresh produce offer is much more complete, especially in fish and meat products.
On the other hand, Delhaize has its own range on a scale that we don't have, because it is a very international group and we remain a family business. I think we have better staff and better customer service, but in the end it's up to the customers to make the choice.
How do you deal with price inflation?
Since last year, our buyers have been seeing recurrent requests from suppliers for price increases. This is unprecedented. Until now, they met once or twice and then fixed the prices for a certain period of time. There is a certain inflation that we have injected into our prices, just like our competitors.
On the one hand, we can't transpose all the requested increases at the risk losing out to the competition. But on the other hand, we have to secure our margins, and this has become more difficult than in the past. So we have had to eat into our margins, like our competitors.
We can't transpose all the requested increases at the risk of losing to out to the competition.
Do you notice changes in customer demand and do you adapt your range?
The biggest increases are in fish shops. Some fishermen did not go to sea because of the increase in fuel prices, which led to a lack of fish and therefore to higher prices. Fish was already expensive before, it has become even more expensive. We are therefore seeing a drop in volumes in the fish shops, but we are still trying to maintain our range because we are emphasising the quality dimension of our offer and because, even though many households are facing very difficult situations, Luxembourg still has a good level of purchasing power.
Match added a drive-in last year joining Cora, Auchan and Colruyt. What about Cactus?
[Drive-ins} are a bit difficult: you have to find a location, mobilise land and staff. To date, no one has talked about the profitability of this model. For Cactus, the drive-in is not on the agenda. Click & collect is more on the agenda, but I have the feeling that its potential is very modest for the brands that are doing it today.
In the past, we had [email protected], which was closed for many reasons. Maybe we were a bit too ahead of time but we have learned some things.
Luxembourg continues to attract new foreign retailers, such as Monoprix and Grand Frais. Do you fear them or not?
We respect them. I remember when Auchan arrived in Luxembourg [in 1996]. At the time there was practically only Cactus and Match. Things have changed a lot, the demographic and economic growth of Luxembourg that we have experienced in recent years was unimaginable when I started.
We learn a lot from our competitors and as a 'little Gaul' against the 'big Romans', the development of our competitors gives us an extra motivation to do even better.
This story was first published in French on Paperjam. It has been translated and edited for Delano.