At the intersection of the Boulevard du Jazz and the Avenue de Blues rise Capelli Towers, part of Belval's new Square Mile district. The foundation stone for the project was laid on 2 June 2017.
The towers are 50m high and have 13 and 15 floors respectively, with space for shops, offices and housing. A footbridge on the third floor links the two buildings, the roof of which is a terrace. The façades are made of white enamelled glass, structured and punctuated by aluminium strips.
The lower floors contain offices (2,100m2) and shops (545m2), which are divisible and spread over four levels.
As far as housing is concerned, there are 100 units (6,950m2) ranging from studios to three-bedroom flats on the upper floors. All of the units have loggias. The atmospheric external lighting of the building reinforces its role as part of the changing neighbourhood.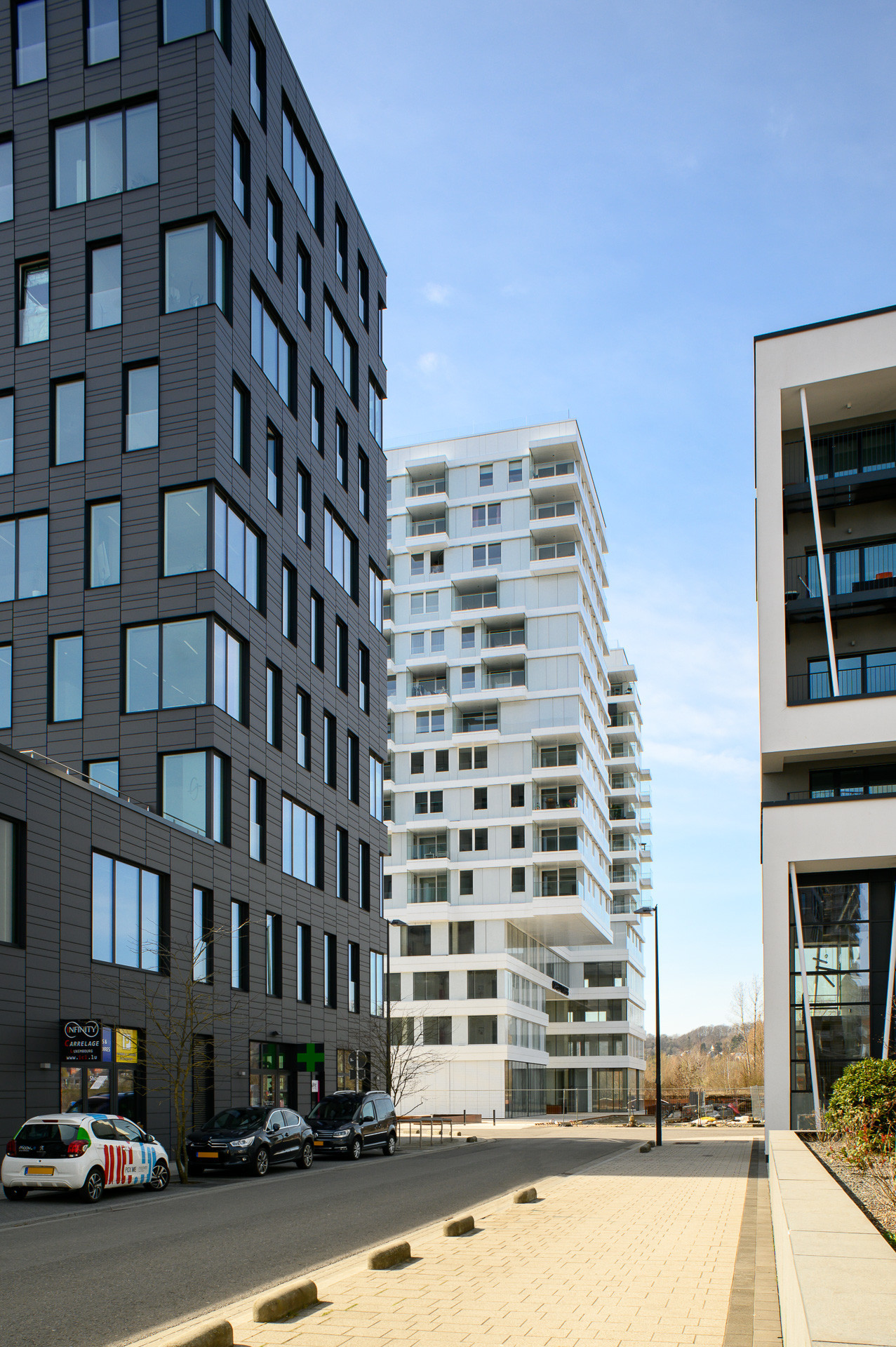 1 / 4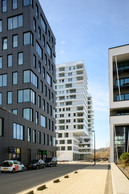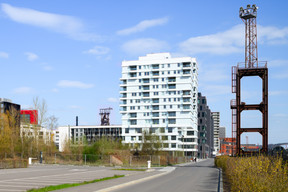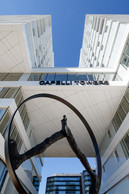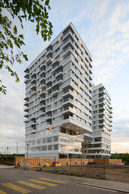 Innovative and energy-efficient techniques such as time-controlled double-flow ventilation are part of the building design.
The roofs have space for terraces and are reserved for the co-owners, who can use them to relax with a barbecue, deckchairs and a view of the surroundings.
In the basement, there is a car park with 198 parking spaces spread over three levels.
Technical data
Developer: Capelli
Architect: Architecture et Environnement
Design office: Best
Technical office: Betic
Location: Belval
Cost of works: €21,100,000
Start of works: October 2017
Gross surface area: 17,972m2
Gross volume: 66,730m3
Delivery: 2021
This article was originally published in Paperjam. It has been translated and edited for Delano.