For sale: two offices measuring 288.95 m2 and 155.03 m2 respectively for €925,000 and €620,000. They are located in Niederkorn, at 241, rue Pierre Gansen, home to the head offices of the companies in the Manuel Cardoso Group, which is due to go bankrupt this summer.
The advertisements on the online property portal atHome.lu stand alongside those for eight other properties for which the Niederkorn estate agency Manuel Cardoso has a mandate.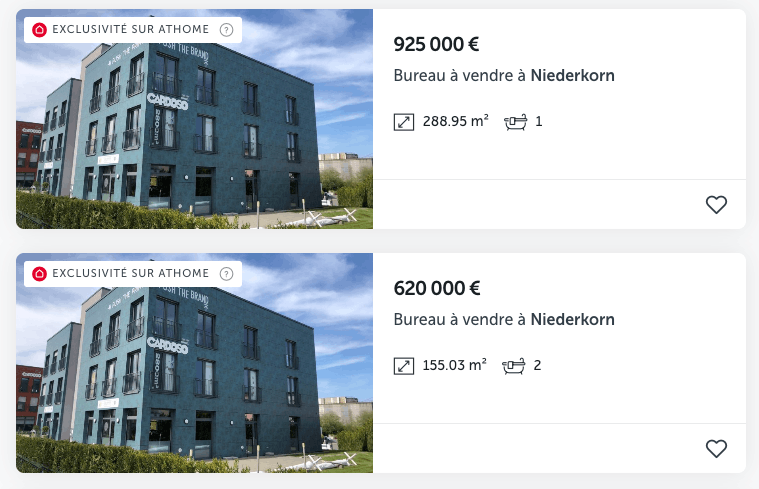 At least €20m in debt
Its last published balance sheet dates back to the 2021 financial year, at the end of which its profit was halved to €28,276.63. The limited liability company also had debts of €8.8m, down from €9.8m a year earlier.
But the main focus is on Entreprise Générale de Construction Manuel Cardoso, based at the same address. Here too, its last published balance sheet dates back to 2021, with a profit of €45,008.87, down 30% on the previous year. Its debt stood at €11.7m.
In 2021, this company employed 189 people, making it the core of the construction group in turmoil. Its technical manager, Daniel Cardoso Vaz, resigned on 19 July, followed a week later by Emmanuel Veriter.
The sale of the Niederkorn offices for €1.5m marks the start of a cash hunt for a group with a much higher level of debt.
This story was first published in French on Paperjam. It has been translated and edited for Delano.