The inauguration took place in the presence of officials from the public buildings administration and education minister Claude Meisch (DP).
The extension includes a 300-seat school cafeteria, a kitchen, a three-unit sports hall and and more spaces added to an existing car park. Following the urban planning concept of the site, the sports hall and the school restaurant are two separate, compact buildings that were built on the former school grounds, with a courtyard between the two buildings. To compensate for the loss of this green space, 15 trees were planted on the school's site, as well as 17 additional trees in the Limpertsberg area.
The sports hall is accessible from green courtyards. The equipment is developed on two levels, one of which is used for the changing rooms, sanitary facilities, storage rooms and technical premises. It benefits from innovative lighting that automatically adapts to the natural light outside.
To facilitate the flow of pupils at mealtimes, a separate entrance has been created for the school restaurant, adjoining the main buildings, with an overhanging roof to shelter bicycles.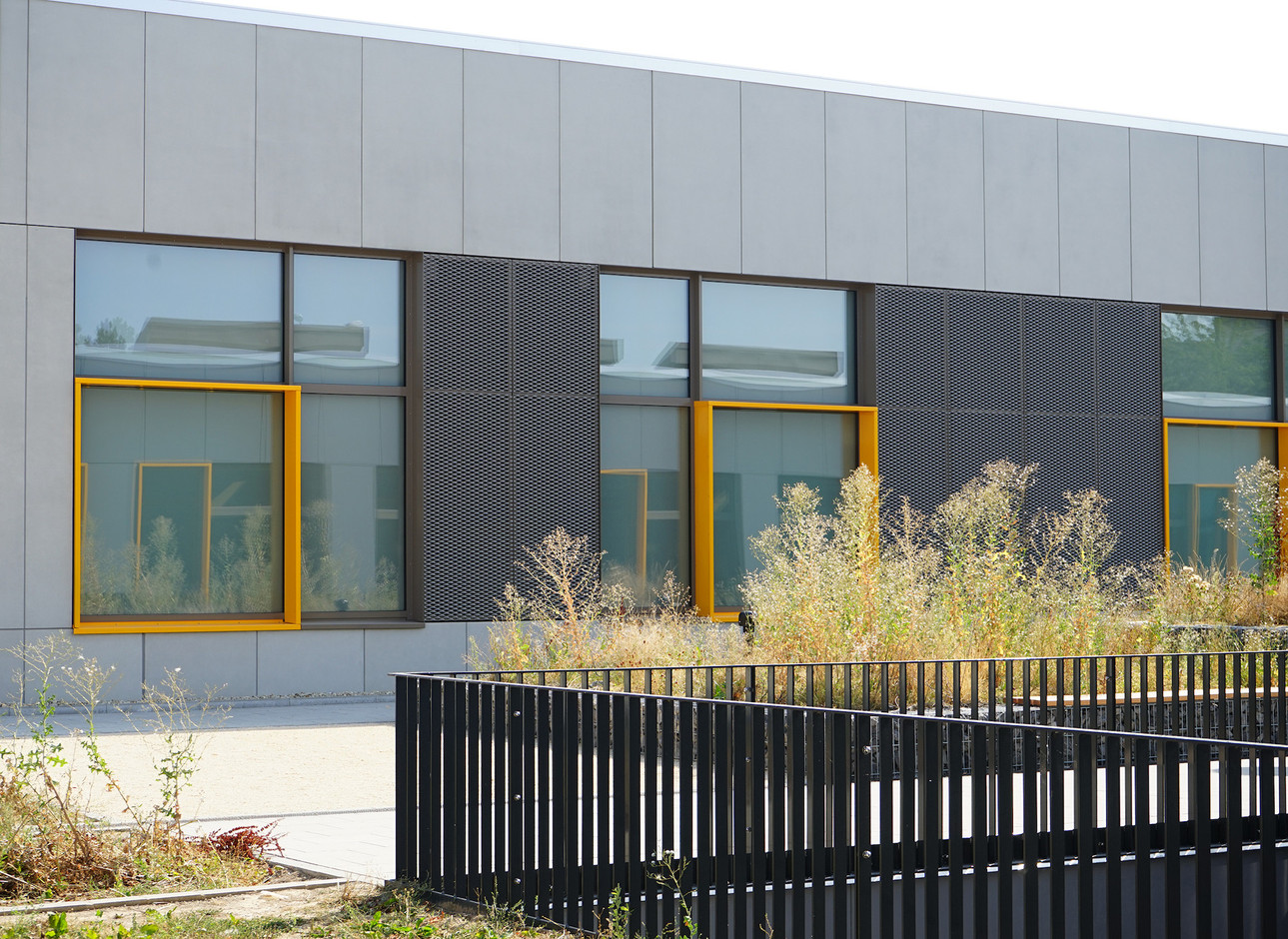 1 / 4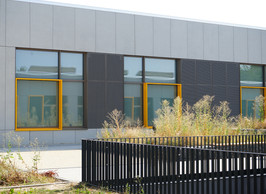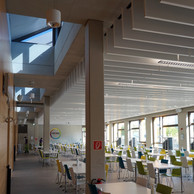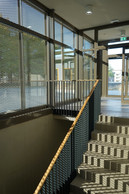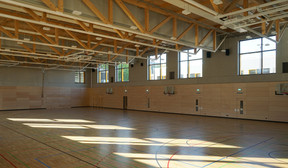 The existing car park was extended and 35 new parking spaces were created.
The building exterior is clad with prefabricated concrete panels combined with bronze-coloured metal mesh panels that serve as sun protection. The yellow window frames stand out and add a splash of colour. The concept of the new buildings guarantees low energy consumption. The flat roofs are equipped with 632 photovoltaic panels.
Technical data
Client: Ministry of Sustainable Development and Infrastructure, Public Buildings Administration
Architects: Decker, Lammar & Associates
Civil engineer: INCA Ingénieurs Conseils Associés
Technical engineer: Goblet Lavandier & Associés
Technical control: Socotec Luxembourg
Approved body: Secolux
Health and safety coordination: D3 Coordination
Overall budget: €20m including VAT
This article was originally published in French on Paperjam.lu. It has been translated and edited for Delano.lu