A healthy body in a healthy environment
"We care for the world all over but will that world always be there…?" This is the question MSF Luxembourg asks in its new campaign. The campaign underlines the importance of solving climate issues now or suffering the health consequences they create. In line with this, MSF vows to mitigate its own carbon footprint too – a colossal challenge considering their bases need "generators and have a lot of waste," as Christos Christou puts it. Though it will be present at the upcoming climate summit in Glasgow, Christou says that MSF and "humanitarians cannot change the climate agenda. But we have a role to play by collecting data, analysing it, working in partnerships with other organisations so that they can lead the changes in the agenda."
During our interview and the Paperjam+Delano discussion panel later that evening, the Greek native explains that climate change is, in fact, a humanitarian concern. Not only will climate change and catastrophes adversely continue to impact the less fortunate and breed more epidemics, but climate-related migrations would grow exponentially. Migrations to Europe has already caused many deaths and humanitarian crises.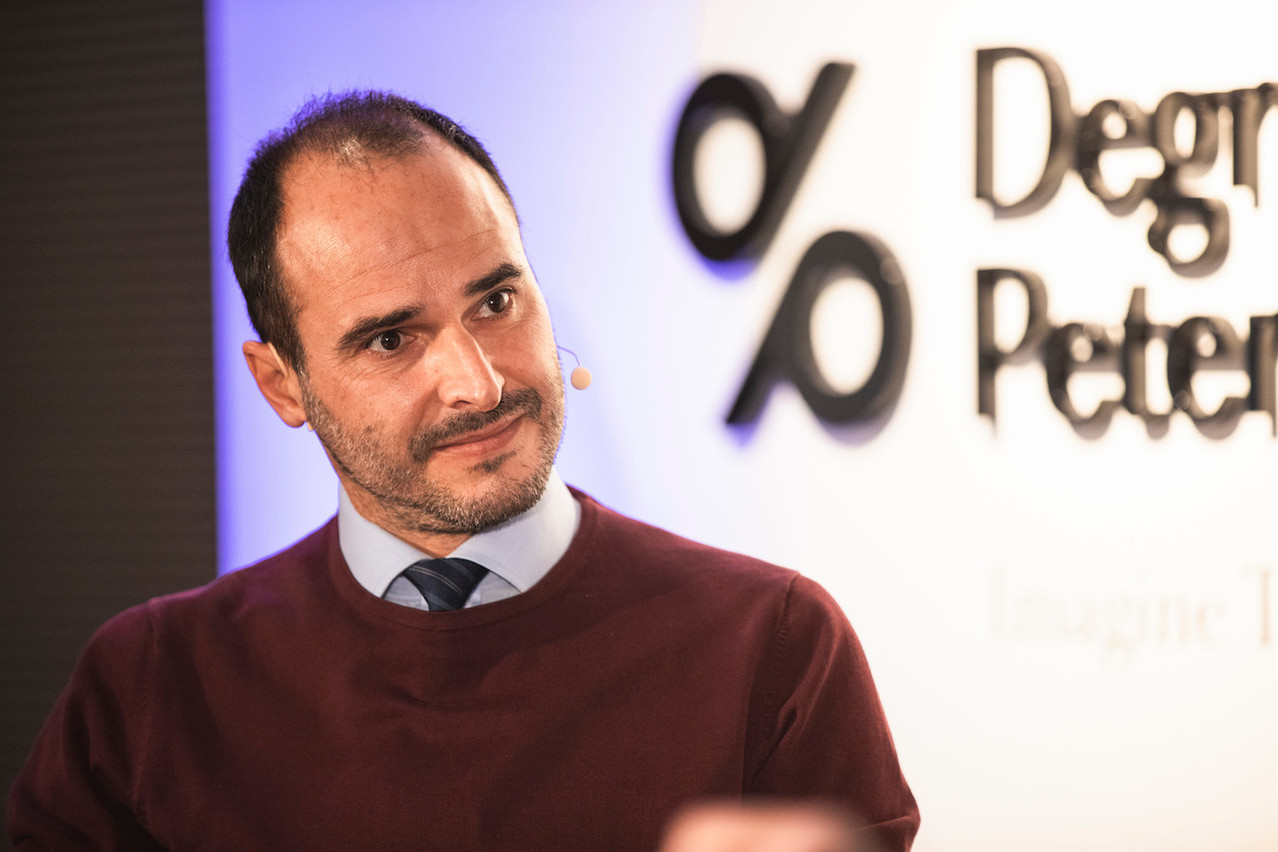 Looking after one another
During his visit to Luxembourg, Christou also met with foreign affairs minister Jean Asselborn to discuss the situation in Afghanistan. Though the situation has seemingly settled, local MSF hospitals are getting more crowded by the day. Yet, despite the risks, MSF continues to provide help to the people most in need and hopes to grow its teams even more. "Most of our staff, they are keen to stay and do their best for the people," Christou comments when asked about the safety of the volunteers on-site. Some employees and former volunteers will have left, a decision the "responsible employer", adamant to show his solidarity, understands.
 The mental health of the volunteers is also something the doctor – who joined MSF as a volunteer in 2002 – takes into consideration. Though volunteers know from the get-go that their work will be challenging, mental health experts are available for the support. But what really helps the volunteers' morale is, according to Christou, "the relations between the patients and staff. That helps us; it gives us hope."
The other side of Covid
When asked about the covid pandemic, Christou lists the numerous challenges the organisation faced, such as mobilising the international staff, equipment, and medication. And though restrictions have loosened, the reluctance of big pharmaceuticals and the EU to share the technology and know-how needed to develop and manufacture the vaccines in lower-to-middle-income countries where, so far, less than 2% of the population has been vaccinated, is problematic. All the more so when western countries get ready to administer a 3rd shot to their citizens.
"Nobody will be safe until everybody is safe. So, whatever we do, we should not do it in a logic of just protecting our own people," Christou says. "The virus does not respect any borders," as the recent deployment of MSF in the UK, Spain and Belgium shows.
The world's obsession with the pandemic took attention away from other urgent crises, another challenge Christou underlines. "People in many places still needed us: HIV, tuberculosis patients, people in conflicts, trauma patients,…" It seems like MSF is constantly dealing with big fires everywhere, and yet, covid remains at the centre of the international attention. Regardless, the organisation works on. In the end, Christou leaves a parting message to the crowd assembled at the discussion panel: we need to consciously start choosing humanity over profit and security.