For the founder of Cloud Factory, the diavola is in the details.
"The pizza recipe is not super hard to understand," says Francesco Micillo, who grew up in a pizzeria and made his first pie at the age of 11. "But when we're working on a high-level product, details make the difference."
What kind of details? Basically, every ingredient gets special treatment. Cheesewise, for example, the restaurant doesn't mess around: they send a truck to Italy every weekend and load it up with (among other things) mozzarella fior di latte that has been cut to specifications and dried with a humidity percentage compatible with the Cloud Factory ovens.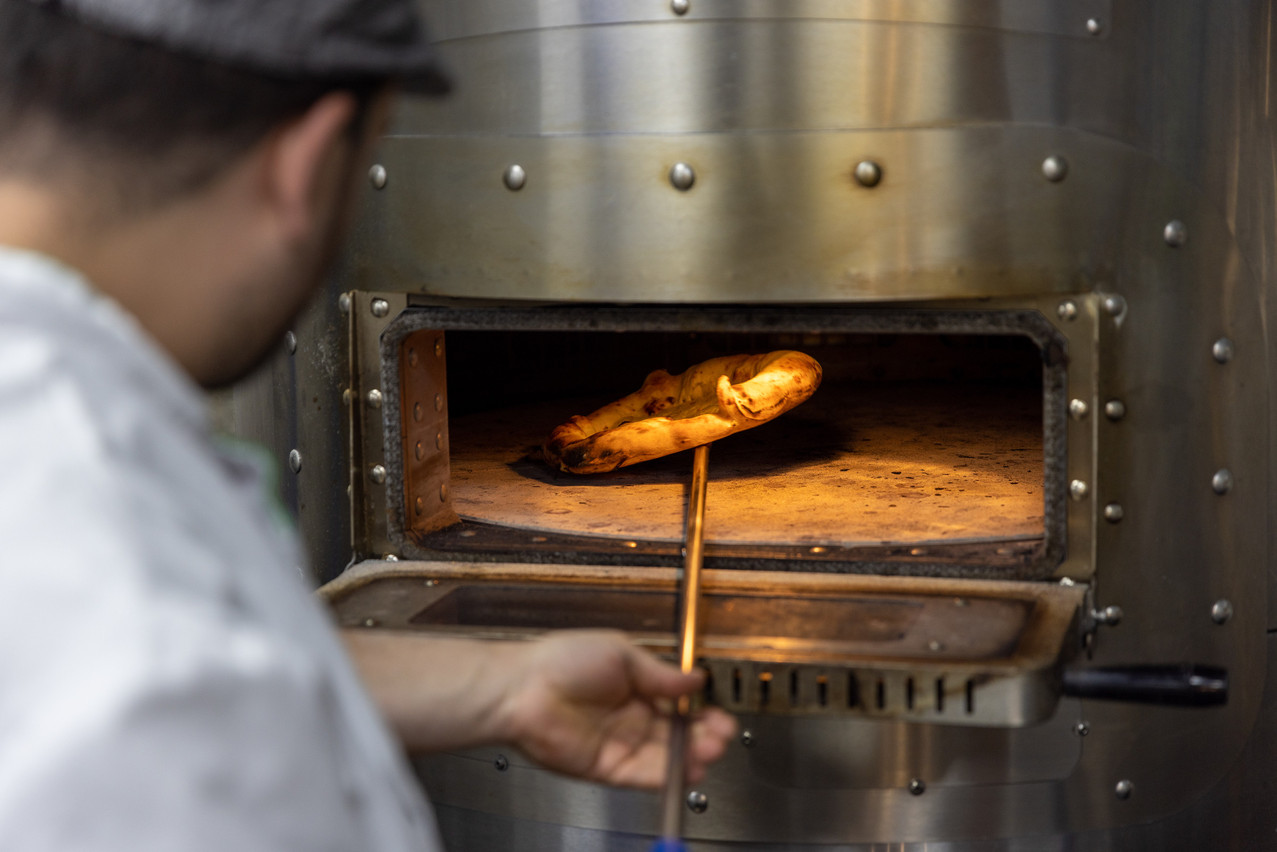 Or, consider the ham: if you put a 24-month-dried Parma ham into the oven at 300 or 400 degrees, explains the former pizzaiolo, it becomes too salty and crunchy--better to add it afterwards, where the heat off the pizza is enough to melt it into the ideal texture.
There is of course the dough, attention to which is lacking in the grand duchy, says Micillo, who clocked the problem upon moving here seven years ago: "People were not putting so much effort into dough maturation." The result: heavy, knock-you-out pizzas. ("I eat a good pizza and then I go back home and my stomach makes a weird noise, you know?") Cloud Factory therefore takes care with the maturation processes at controlled temperature, so that the yeast fermentation isn't happening afterwards in your stomach. "It's really made to be light, easy to digest."
Another detail is the distribution of toppings across the geography of the pizza. Each slice must contain all the ingredients, so that, if one slice is all you get from that pie, you nevertheless taste the full experience. Relatedly comes the ratio of toppings: "When you finish a good pizza, your plate should be clean," Micillo explains. That means no drops of tomato sauce, no overflowed cheese--nor grease residue from low-quality cheese--no spilled toppings.
Each pizza, each slice, must be perfect.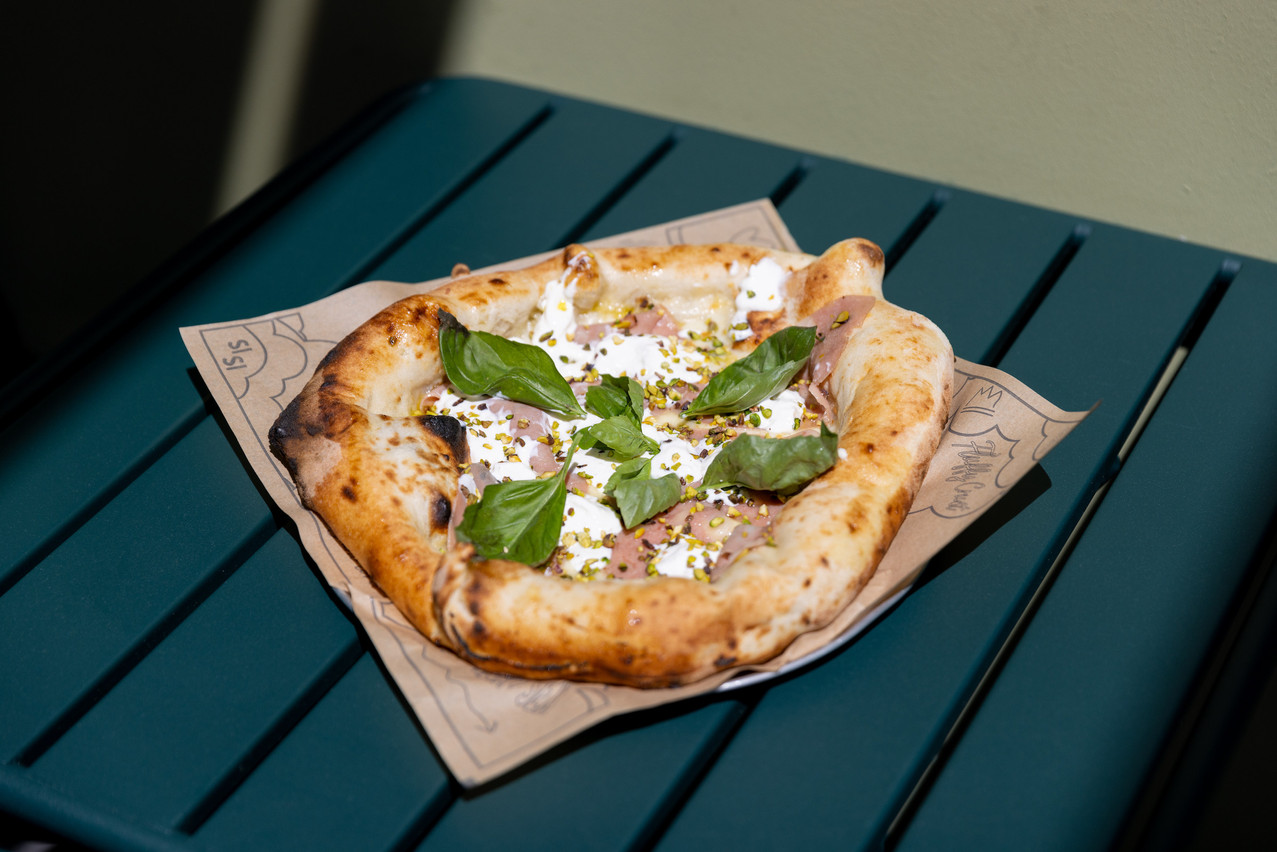 European pizza rankings
This perfection-oriented approach is almost certainly why Cloud Factory, which is only three years old, was recently recognised as the 36th best pizzeria in Europe. (As a reminder, Europe is the continent that contains… Italy.) Making the 50 Top Pizza guide is akin to a Michelin star for pizzerias, says Micillo. No Luxembourgish establishment has ever cracked the list before, making the achievement all the sweeter.
"I was crying when I got the call," says Micillo. "And I'm not so emotional…" Back home in Naples, the news was big as well: the family were overjoyed and local pizzerias even called to congratulate him. "We're super proud."
Like the Michelin Guide, the 50 Top Pizza experts visit the competing restaurants in secret. They afterwards told Micillo that they returned multiple times to Esch to take special care with the ranking. "They judge product, service, vibes, the quality of the product, the beverages as well… it's a complete award," says Micillo.
If 36th place wasn't enough, Cloud Factory also took home the "One to Watch" award, given to the pizzeria with the most promise. "Our goal now is to go up in the ranking," says Micillo, buoyed by the win, and explaining that they have more details (not necessarily in the recipe) to improve.
The 50 Top Pizza guide also includes a world ranking, where the 25 best pizzerias from each continent compete. "Next year," says a hopeful Micillo, laughing.
I recommend having a couple of pizzas: one traditional one, in order to appreciate the quality of our ingredients… and then I would go for something crazy.
Origin story
After moving to Luxembourg seven years ago to work as an engineer, Micillo noticed a gap in the country's pizza offerings. "There was a kind of in-between pizza," he says, describing how he could find neither a strictly Neapolitan- nor a strictly Roman-style pizza. In response--and with 11 years' experience as a pizza master, plus a childhood spent in a pizzeria in Naples, birthplace of the pizza--he launched a pizza cooking class.
It was at one of these classes that he met Maurice Delcourt and Tom Zigrand, respectively marketing and financial experts. The trio formed a natural team, says Micillo. They launched Cloud Factory during the pandemic as a ghost kitchen (delivery/takeaway only) in Neudorf, where they have since added some seating. Their Esch location, an airy (like their pizza dough) dining room with a large terrace alongside, opened in October 2022.
For Micillo, Delcourt and Zigrand, the pizzeria is actually a side gig: they all have full-time jobs. Micillo works as an engineer on electric cars. "It's the Italian cliché," he jokes. "Cars and pizza."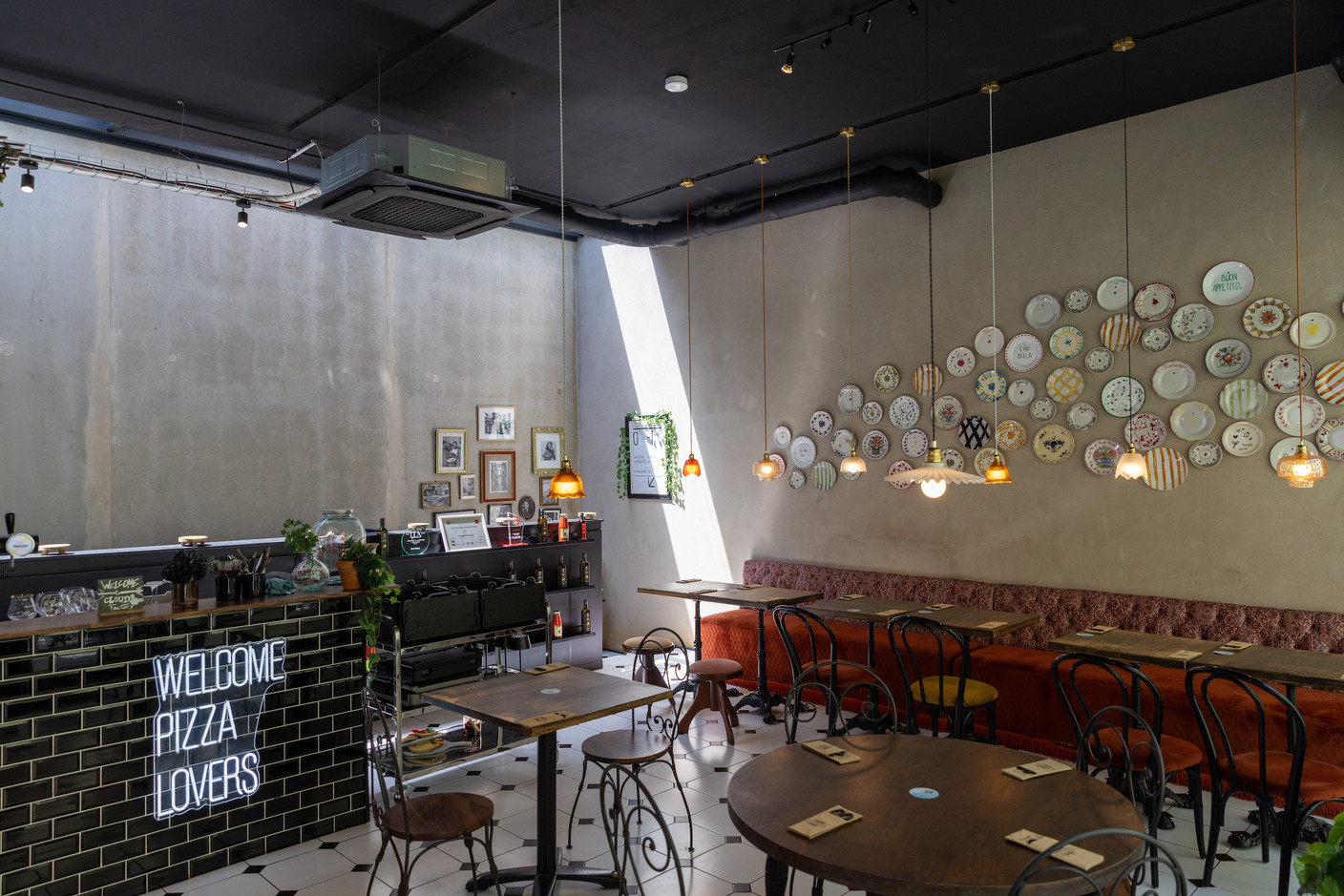 1 / 4