In the new Postel building located at 3 rue Jules Ferry in Belval, developed by Tracol, Cocoonut has set up accommodation for short-term rental. These are 26 equipped studios of approximately 30m2, completed by two slightly larger units, with a living room and a separate bedroom.
The interior design of these flats was entrusted to the EL'LE office, which has created easy-to-live-in spaces, customised to optimise the available surface area. The bed is located in the room that also serves as a living room and kitchen, but is separated by an open wooden partition, creating a visual demarcation and the feeling of a clean space.
Like coliving, these rentals are intended to offer housing as a service. "The conditions remain flexible and it is very easy to cancel the rental contract," Aurélien Dobbels, co-founder of Cocoonut, explains. "Onboarding is done via an app and the key is thus directly in the mobile phone", says fellow co-founder Nicolas Leay.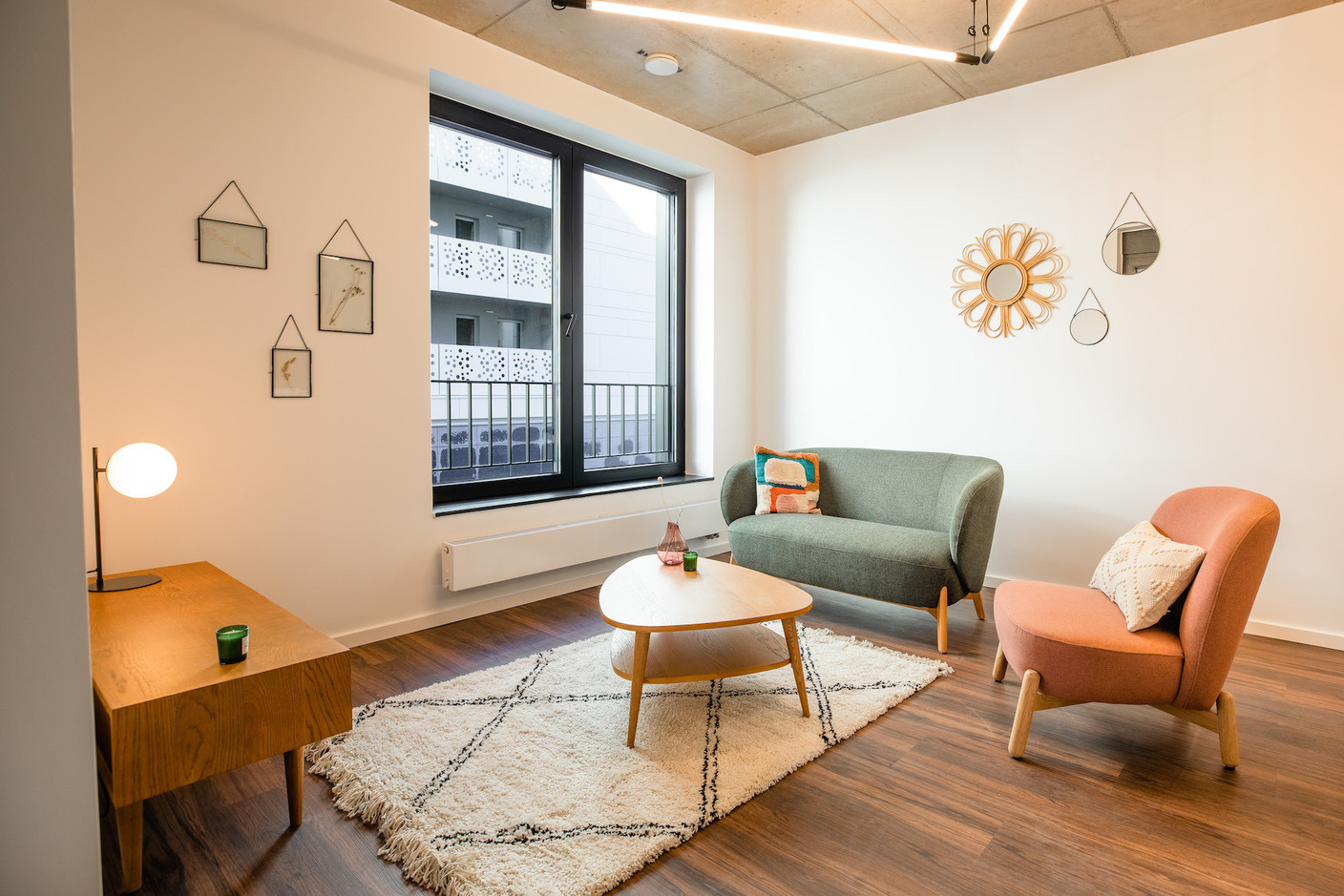 1 / 4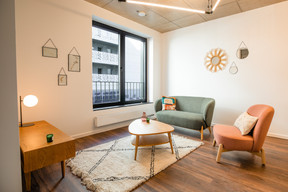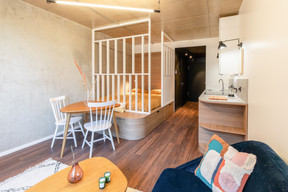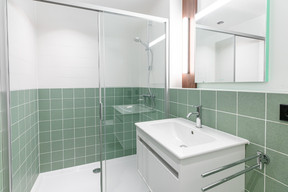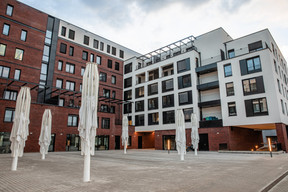 In each flat, a welcome booklet is available to tenants to explain the functioning of the rental and the main practical information for living in Luxembourg.
Tenants also have access to a communal laundry room equipped with a connected professional washing machine, which allows them to see if it is occupied or not and to book a time to wash their clothes. Linen is also provided and included in the rental, as are water, gas, electricity, wifi and insurance. The rental period is a minimum of six months and is renewable from month to month thereafter.
This article was first published in French by Paperjam and has been translated by Delano.