Project overview
Name: Martina.
Occupation: Public sector.
Location: Luxembourg City.
When did you start your renovation project and how long did it take? July 2020, and with some breaks caused by the covid measures, the works were finished in April.  
Was it a new property that you bought or did you renovate your existing home? We bought the house with the intention to renovate it before moving in. Contrary to our initial plan, the renovation was not completed by the scheduled move and some final works were being done while we were living here. 
Why did you start this project and what did you want to accomplish with the renovation? We wanted to purchase a house and in the city, but we didn't want to pay for a newly constructed or renovated house. So we opted for an older property that we would develop ourselves and to our own taste. 
We wanted an easygoing and comfortable home for our family, at the same time we needed a work space that would accommodate us while working from home. The private garden with trees was a bonus.
Briefly describe the work that you undertook: This was a complete renovation from attic to cellar: new floors, heating, kitchen, bathrooms and everything newly painted of course. To open the space, we removed several walls.   
Budget? More than anticipated.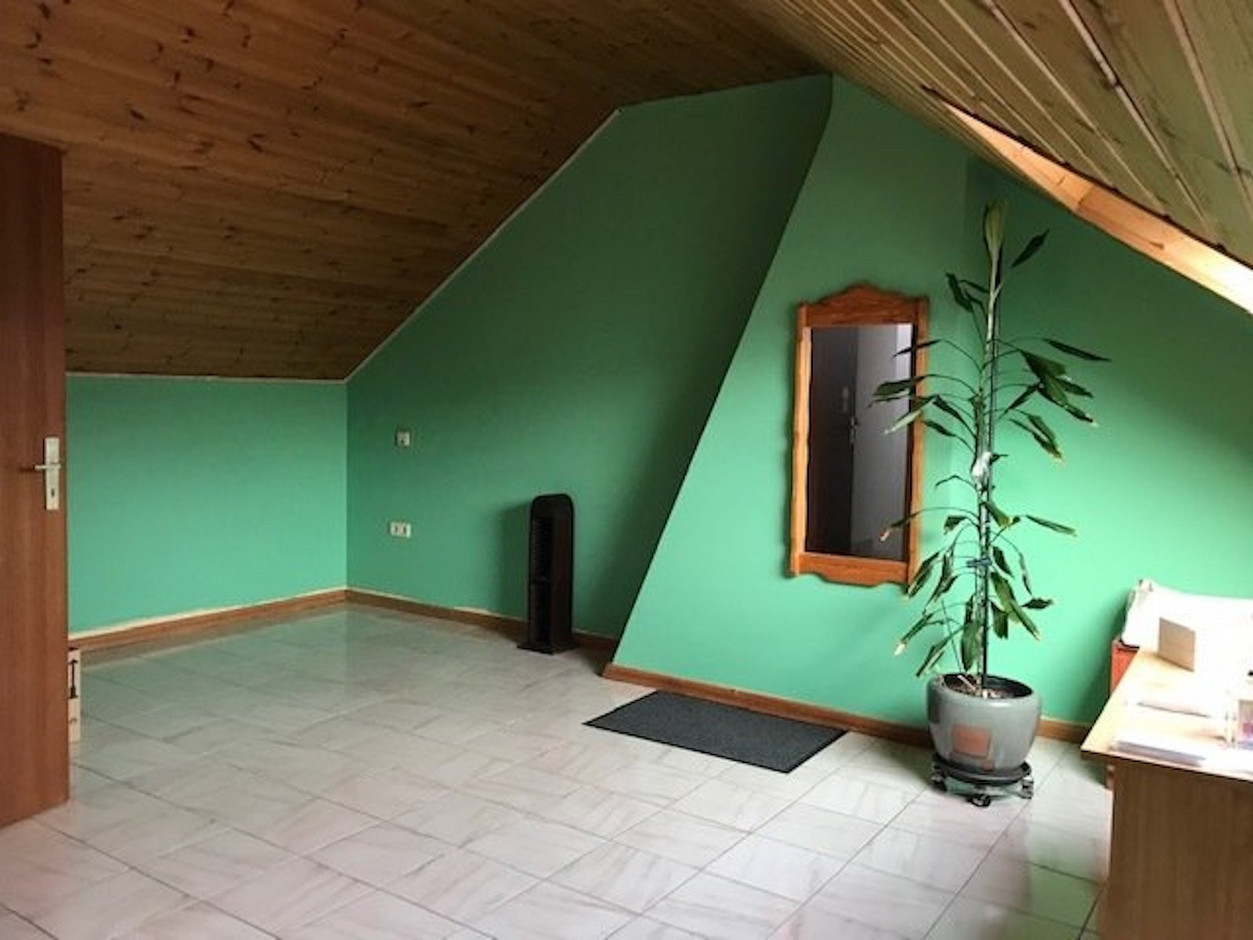 1 / 6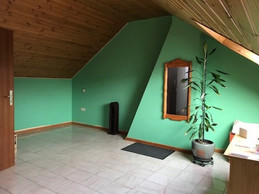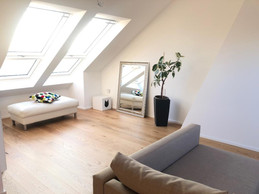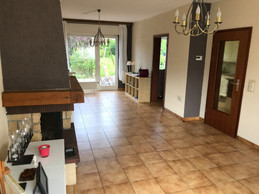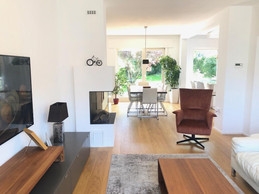 Now that work has been completed, what are you most pleased about? Thanks to the windows we added to the attic, we now have an open space fully lit with nice view of Luxembourg. We like to just relax there. We are also very happy about the replacing of the traditional fireplace with a gas one in the living room. It does the job and is so easy to maintain!
Looking back at the project, what would you do differently now? Although we like the original marble flooring in the hallway and staircase, if we could change something, it would be this. Replacing the marble floors with wood would give the place more warmth and a united style.