Just a stone's throw from the route d'Arlon in Strassen nestles a hidden gem, a hotel and restaurant founded 30 years ago and best known for its fully equipped business meeting rooms. One of its main attractions has to be its dining area. Inviting and characterful, it boasts a grand chandelier, stylish décor and alcoves — perfect for a business lunch or an exclusive dinner for two. A removable room partition offers the versatility to double the number of covers if needed. Several lounges are available for private functions, making it the ideal venue for your cocktail reception. Flexibility is everything here!
Outside, there's a terrace with brand new, contemporary furniture, a delightful setting for secluded dining. Now that spring is here, it's the perfect time to soak up the sun in the leafy surroundings.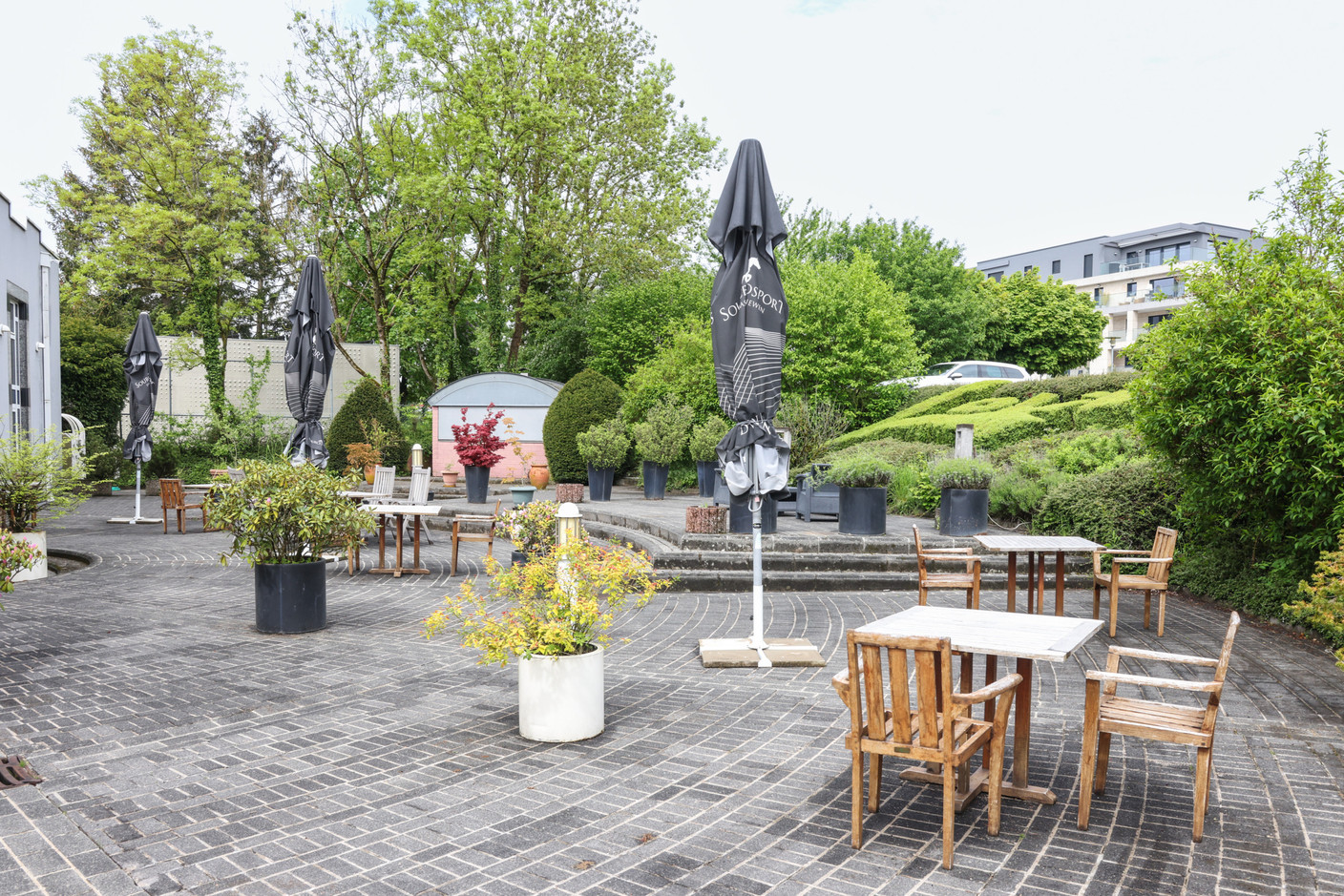 1 / 3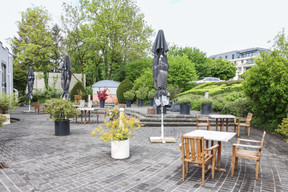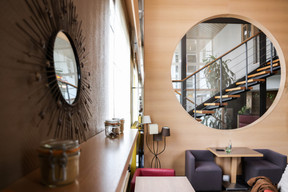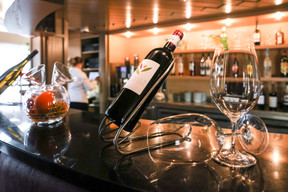 The star set menu (€44) offers a choice of three starters, three mains and four desserts (including a cheese board). Whet your appetite with zingy salmon tartare with mango, mint and avocado in an orange marinade, or opt for comforting, creamy asparagus soup with an organic poached egg and parmesan foam. For your main course, treat your tastebuds to the chef's exquisite signature dish, lamb fillet and Pedro Ximenez sherry confit lamb shoulder, smooth carrot puree with cumin, glacé carrots and potato gratin with a black truffle and mushroom sauce. Vegetarians are catered for too, with a celeriac 'risotto' combining pears, gorgonzola and crushed walnuts to mouth-watering effect.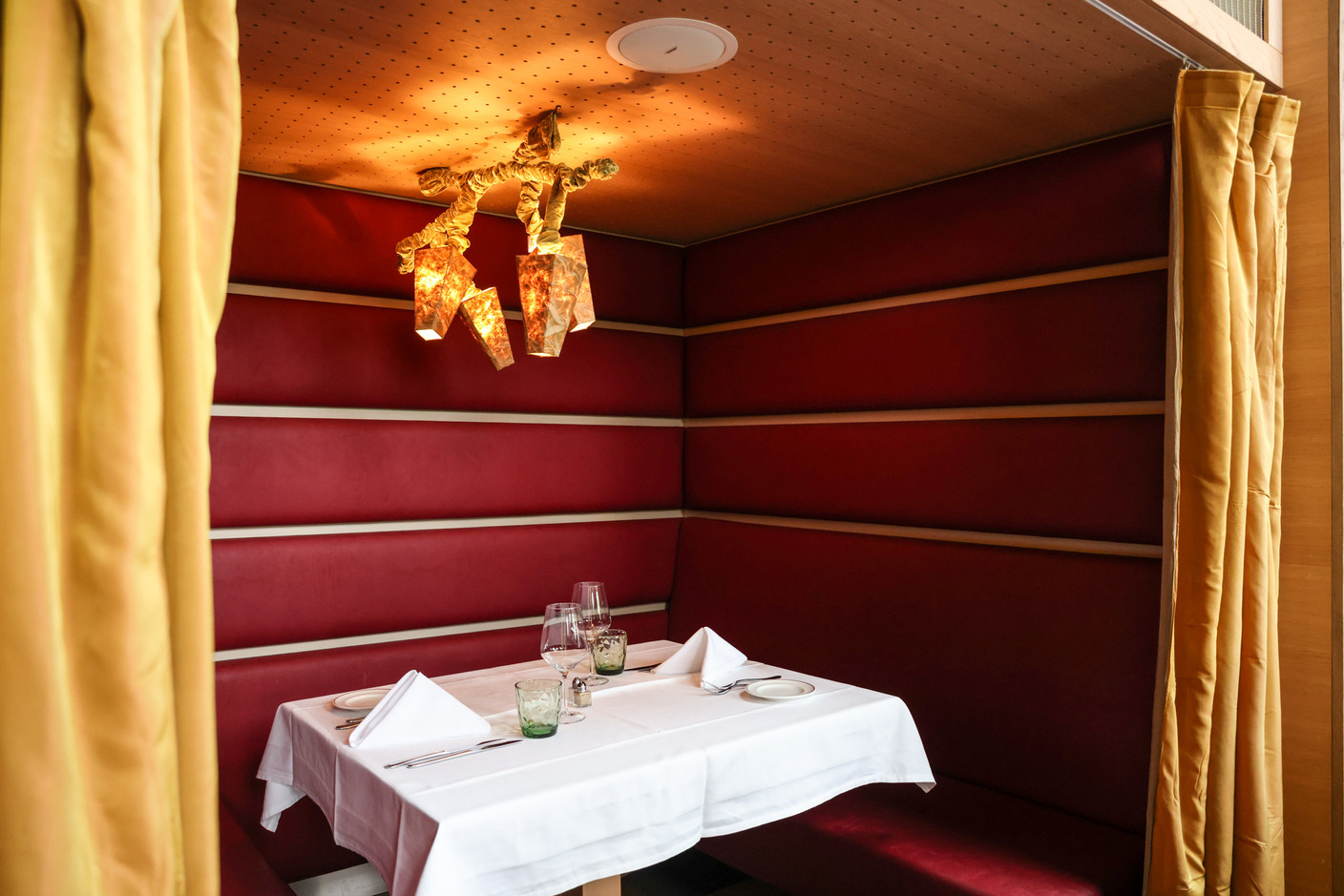 1 / 2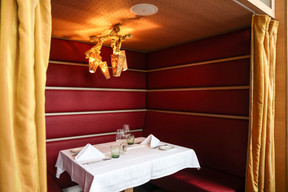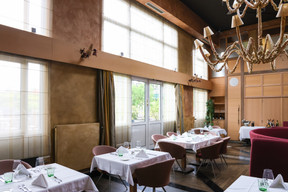 Round things off with a light dessert: try a gorgeous velvety strawberry, basil whipped cream and vanilla mascarpone tartlet, or a nougat glacé vacherin — a combination of crisp meringue, ice cream and sorbet, flavoured with pistachios and blossom honey-candied fruits. This experience is the full monty!
A wide choice of well-known drink brands is available to accompany your meal, as well as house wines, sparkling wines and champagnes emblazoned with the establishment's logo. As you arrive, you'll see a display board showcasing the 'cocktail of the week' and its featured ingredients.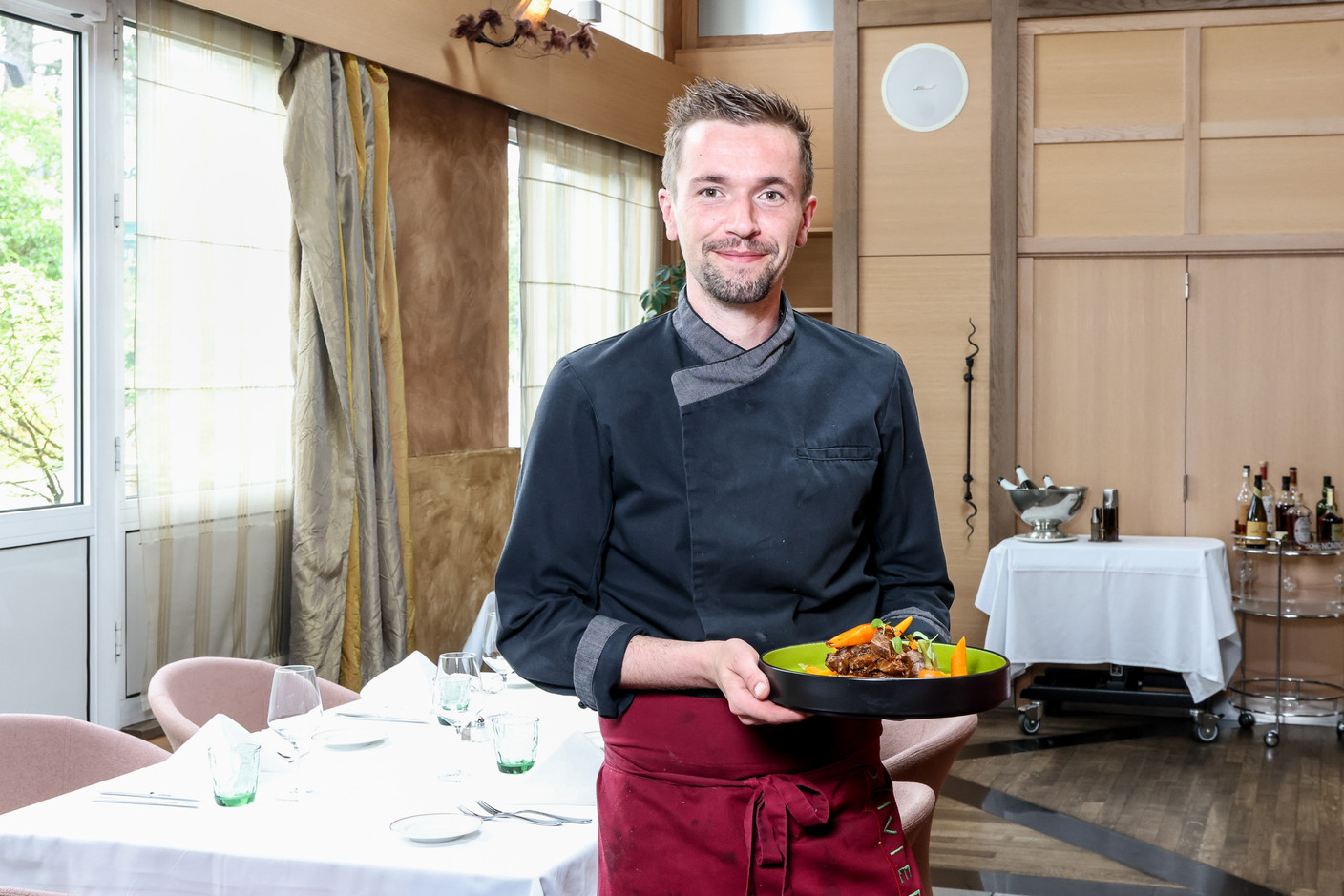 1 / 3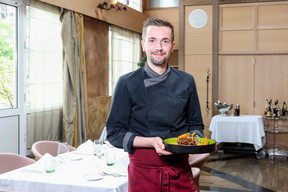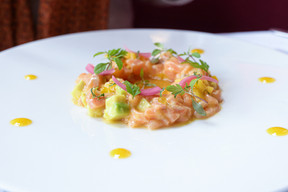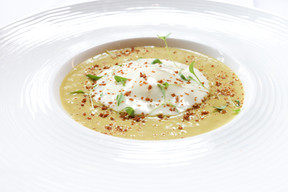 On your plate, Chef Julien Couleon's sophisticated dishes give free rein to his imagination and creativity. High quality produce is always on the menu, but the chef and his young team have fun playing with names for their dishes, tweaking design and presentation to give shape to his imaginings and keep customers on their toes! While Chef Couleon's background is in traditional French cuisine, he makes the most of his trips abroad to stock up on ideas, changing up his menu on a seasonal basis with an Italian or Asian twist, say. From ice cream to hamburgers, everything is made in-house using local produce from the restaurant's preferred suppliers. A proof of quality !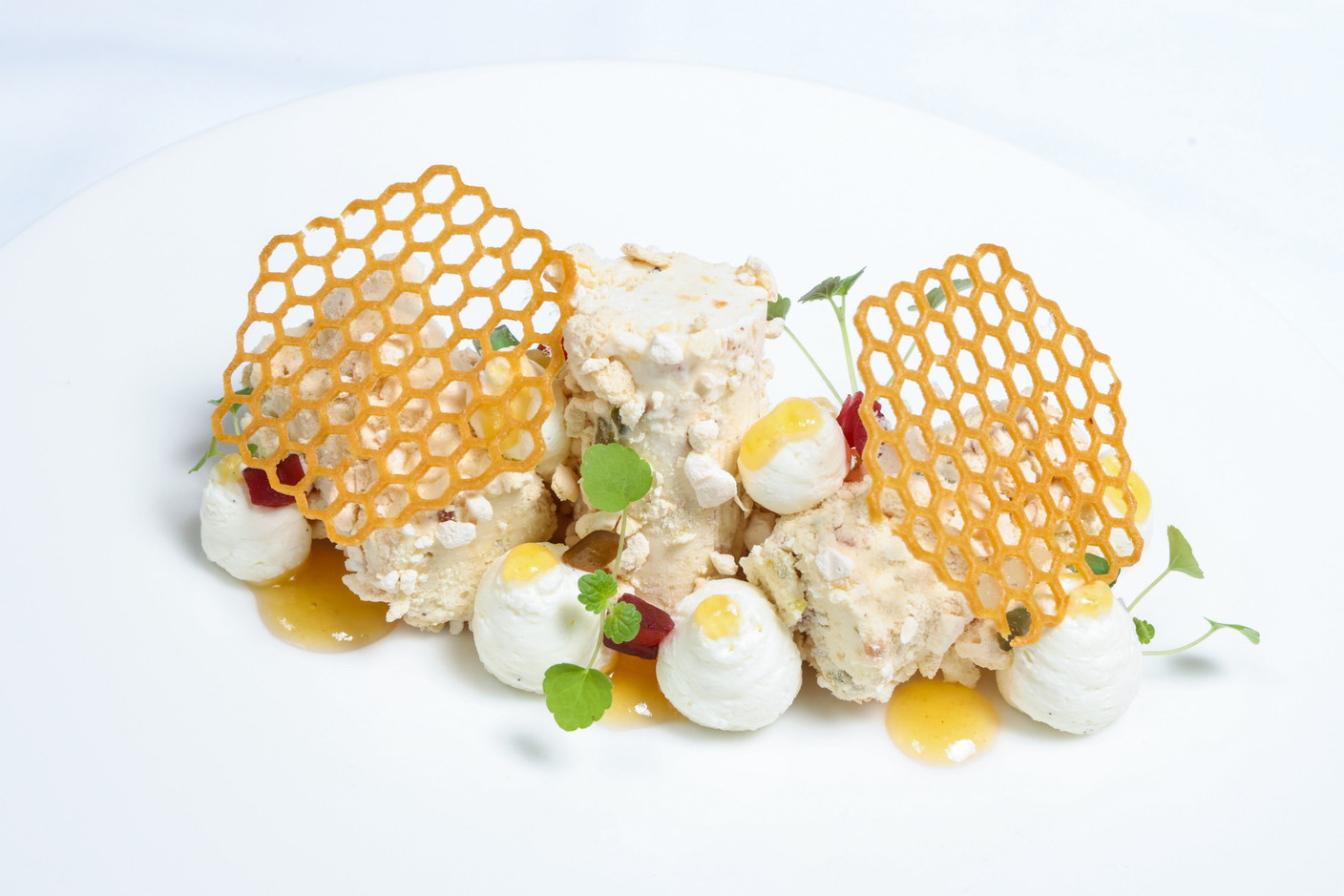 1 / 2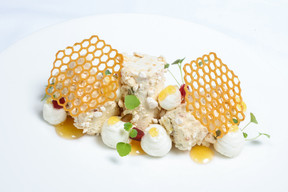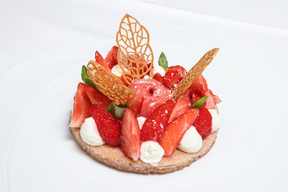 Practical info
Monday to Friday (weekends by request)
Business meetings, lunches, events, outdoor dining, fine dining
Not yet subscribed to the weekly Paperjam Foodzilla newsletter? Then subscribe here!