The main lesson of the 2022 edition of the KPMG 2022 CEO Outlook at the global level is the confidence of CEOs in the long-term growth potential of the economy, despite the current macroeconomic and geopolitical turbulence. "Optimism in growth remains," said 

David Capocci, managing partner of KPMG Luxembourg.
While 86% of business leaders believe that a recession will occur in the next 12 months--the survey was completed at the end of August--58% think that it will be mild and short-lived. And for 71%, the economy will return to growth within three years, "both at the global macroeconomic level and for their sector of activity and their company."
Finally, in the face of geopolitical uncertainty, 81% of CEOs have adjusted their risk management procedures.
Confidence in the future
This optimism does not surprise Capocci. "A CEO must be optimistic," he says. "They have all the keys in hand to anticipate crises, adapt their organisation and prepare it. Being optimistic does not mean living in a glass bubble. The economic environment, inflation and interest rates are challenges, but their impact on business is considered limited."
Optimism is even more pronounced in Luxembourg, where 90% of CEOs are confident in the country's resilience and its ability to bounce back and adapt.
The main negative point in the grand duchy is related to human resources: 80% of CEOs believe that the cost of living and inflation will make it difficult to attract and retain talent and "they would like the public authorities to act to reduce the cost of living."
This is all the more true as the relationship to work is changing among employees who are questioning the long-term prospects they are being offered. "The traditionally high turnover in the Big Four is now more related to a desire to return to one's roots than to competition between firms."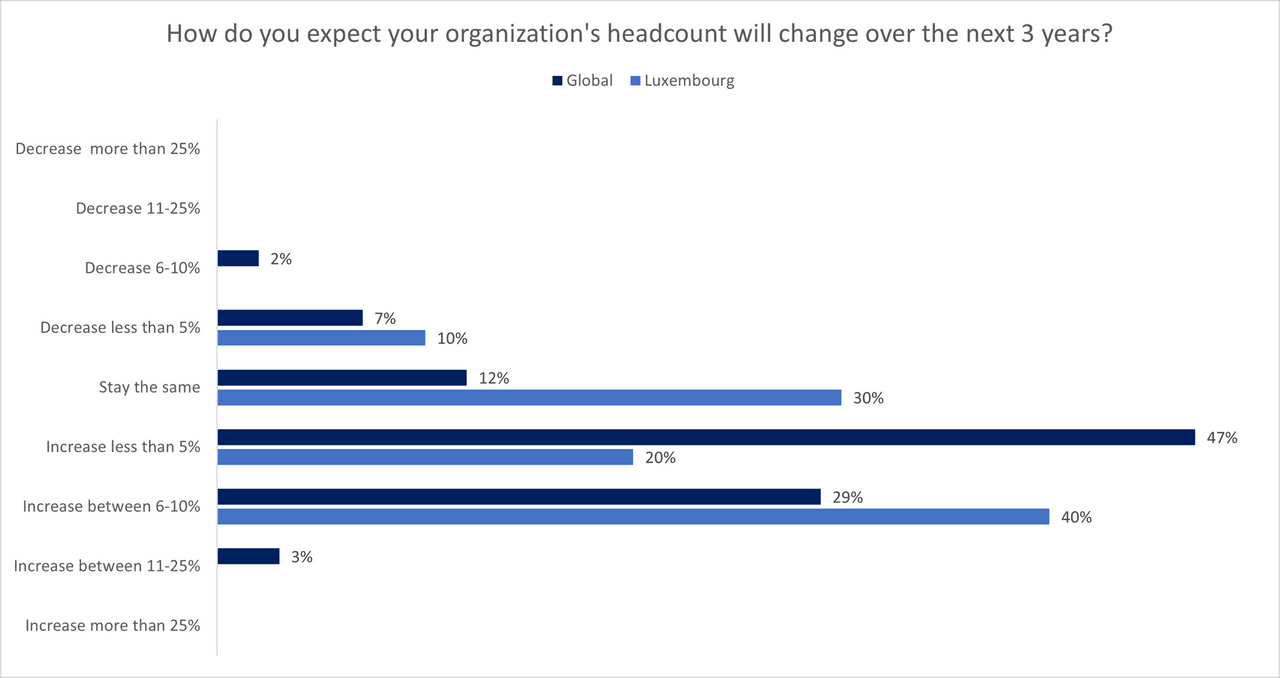 As for the evolution of the workforce, 39% of CEOs worldwide have frozen hiring and 46% plan to reduce their workforce over the next six months.
The trend is quite different in Luxembourg, where only 10% of CEOs plan to reduce their payroll. "The trend is towards growth. A growth that the future salvo of indexation does not seem to counteract. However, this salvo has an impact on the operational model of companies for Capocci: "in fine, companies in Luxembourg must limit themselves to high value-added activity."
Another point on which the grand duchy stands out is teleworking. Even if it is accepted that teleworking has had a positive impact on recruitment and productivity over the last two years, it is not becoming the dominant model.
While 65% of CEOs worldwide consider the office environment par excellence for the next three years--28% favour a hybrid model and 7% a remote model--80% of Luxembourg CEOs opt for physical presence. Capocci blamed this discrepancy more on the country's culture of confidentiality and information protection than on social and fiscal constraints.
Another point on which Luxembourg stands out is ESG issues.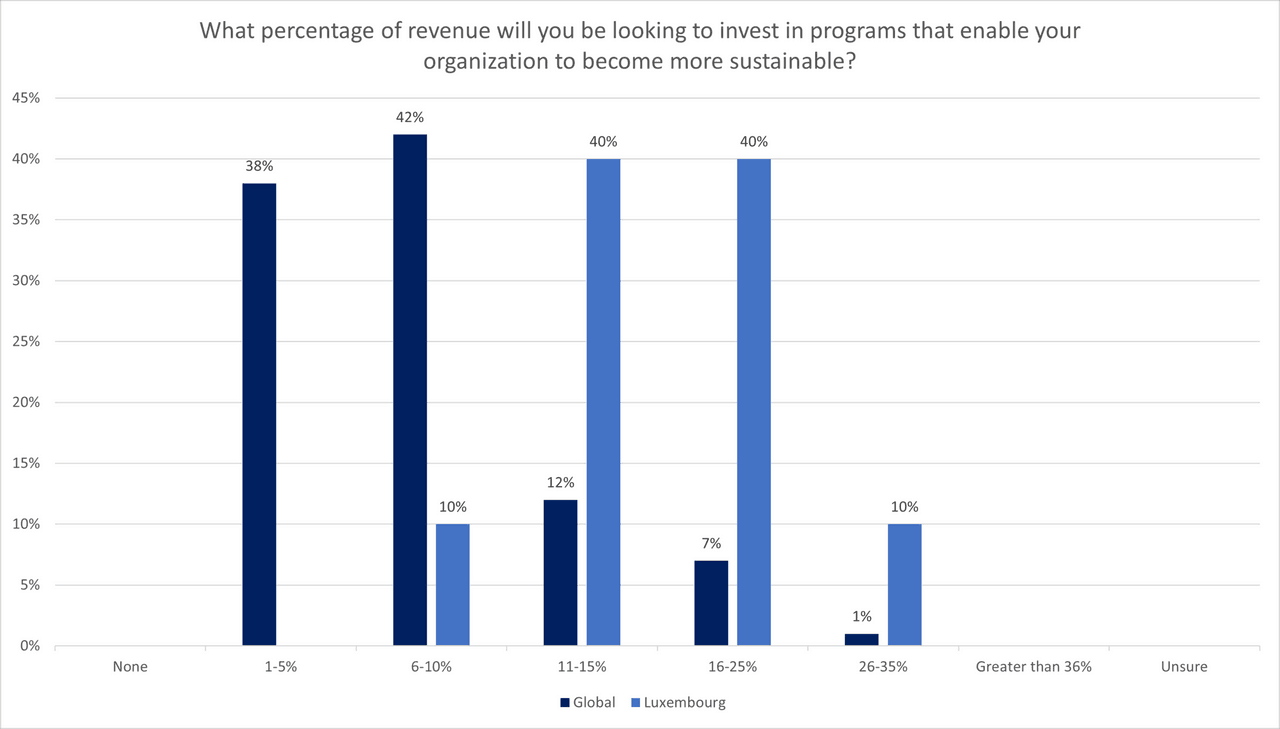 "45% of global CEOs are convinced that addressing ESG issues will improve business performance. But the other half, due to the economic situation, have decided to reconsider their ESG efforts over the next six to ten months." 80% of international CEOs do not plan to invest more than 10% of their turnover in ESG issues. In Luxembourg, 80% of CEOs plan to invest 11% to 25% of their turnover, "which is a significant amount and is almost double the world average."
Capocci explained this difference by the flexibility of the country, a pioneer in this field, which enables it to identify new trends quickly and adapt to them, as well as the weight of finance in the economy in a context where European authorities are pushing this industry towards sustainable financing.
This story was first published in French on Paperjam. It has been translated and edited for Delano.