Together with Kehlen commune, SNHBM has embarked on a large-scale project, certainly one of the largest in the company's 100-year history. In Olm, 27 ha of what used to be fields are to become the new village of Elmen, with 2,000 inhabitants in 750 to 800 affordable housing units, as well as shops, a school, a community centre, parking facilities, etc.
This project is a flagship for public affordable housing, offering sustainable urban planning: the houses are mainly made of wood--not without its challenges at the moment, given the shortage of materials and the rise in prices. The neighbourhoods are relieved of car traffic, and social life is facilitated across several levers. It is also the first large-scale project co-financed by the housing ministry, covered by a funding law.
1 / 2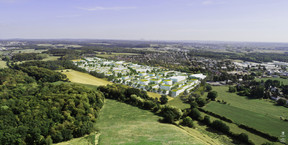 In light of its size, the project is divided into three phases through three special development plans (SDP). The Elmen Central SPP is currently under construction. With an area of 15.38 ha, 388 residential units will be built.
The construction work began on 16 July 2018, and the first show homes can already be seen today. In addition, 16 residences with a total of 116 flats and 46 single-family homes are under construction. These are intended for both affordable rental and sale, subject to a long lease on the land. The first homes are expected to be completed by mid-2022. The first "Parkinghaus"--a communal car park for residents, who then walk to their homes--is also being built, and the "Maison pour tous", which will house a brasserie, a large function room and performance spaces for the Ligue HMC association, is under construction, expected to be completed by mid-2023.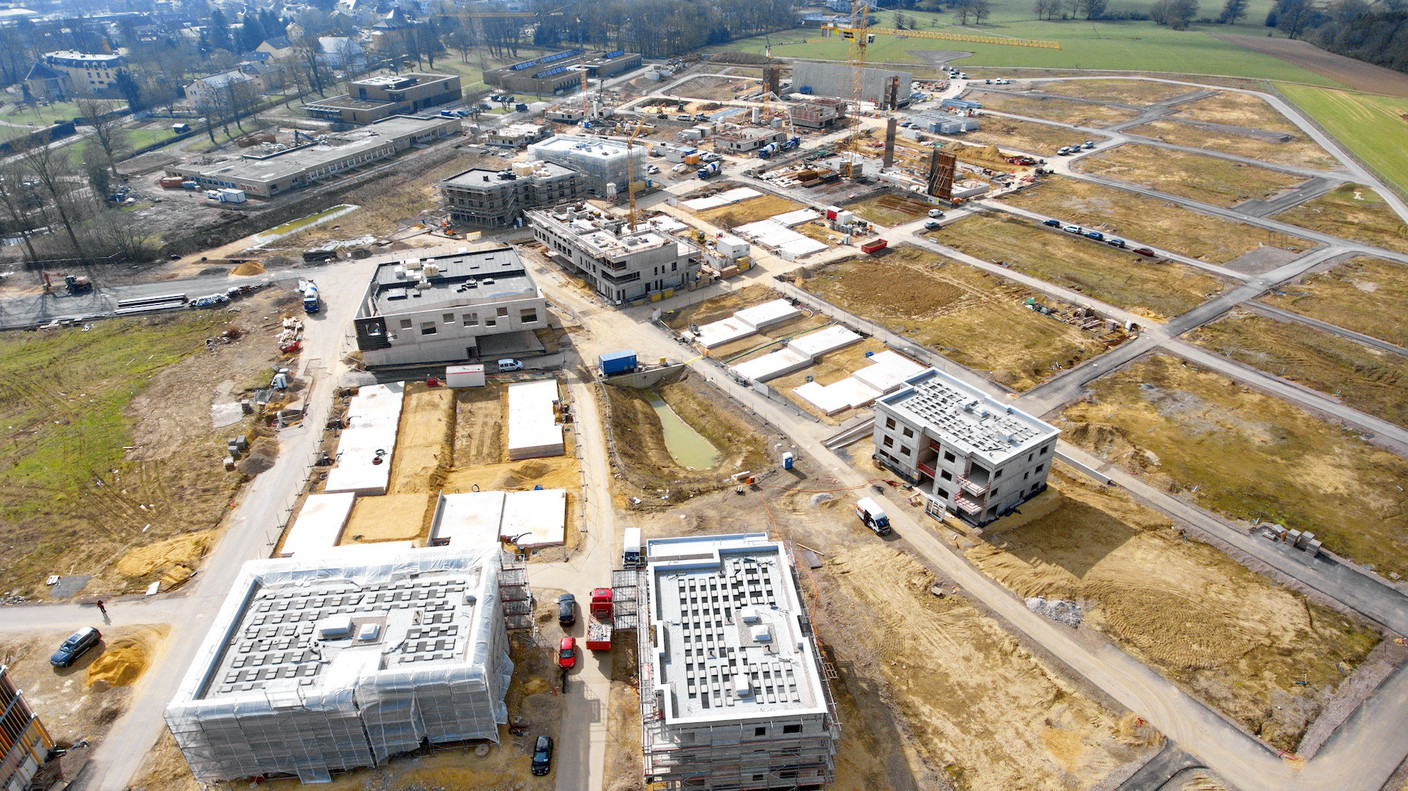 1 / 5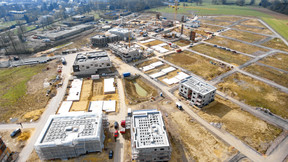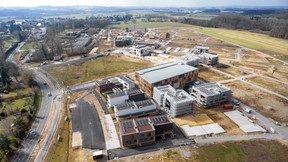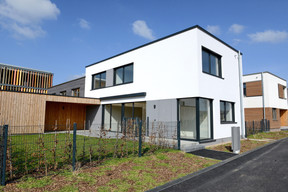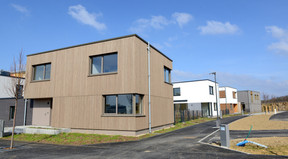 At present, three other centralised car parks are being built. At the same time, the municipality will start work on the primary school (capacity of 200 children) in September, expected to take three years.
In total, the Elmen project has a budget of €268m. The project will take about 15 years to complete. Phase 1 of the central village is scheduled for completion in 2027. The next major stages of this major project will allow the delivery of housing as a priority. Then, the alleyways will be completed as the work progresses.
The PAP 2 is already underway and includes a sports hall and swimming pool for the community of Kehlen. The infrastructure work can start as soon as the PAP is approved.