CFL Immo is celebrating its 25th anniversary this year. What were its initial missions?

Alain Blau: The creation of CFL Immo, which is a subsidiary of the CFL group, dates back to 1997, when the state took over ownership of the land on which the infrastructure--such as the rails and a good number of stations--run. CFL Immo was given the task of developing the real estate assets of the CFL, the buildings and land of Fonds du Rail. By management, I mean mainly the state management of the infrastructure assets, a mission that was extended to the development of land through real estate projects.
During the first 15 years, CFL Immo was mainly involved in the transactions necessary for the acquisition of new plots of land in order to carry out, among other things, network extension projects. CFL Immo was also involved in rental management, as there are certain stations where there are flats, small office areas and commercial concessions.
From the outset, CFL Immo was also responsible for the development of land, i.e., land not used for infrastructure related to CFL's activities. In this context, two major projects were carried out through the subsidiary Immo Rails: the Rotondes in Luxembourg-Bonnevoie, the mixed office and residential building completed in 2012; and Cristal in Mondorf-les-Bains, the mixed commercial and residential building completed in 2018. So far, all real estate projects have been realised on land that we already had in our portfolio.
Real estate development has become the main mission of CFL Immo.
Are these missions still relevant 25 years later?
During 2019, we asked ourselves about the place of real estate in the CFL group. The result of this reflection was to determine a new focus corresponding to the development of the real estate activities of the CFL group in line with the needs of the Luxembourg real estate market. Property management is now integrated into CFL and is no longer under the responsibility of CFL Immo. Therefore, the new focus is now to enhance the value of CFL's real estate assets through new real estate projects and to carry out the administrative space projects necessary for the activities of the CFL group teams. Real estate development has become the main mission of CFL Immo. Alongside this, rental management has been retained.
How much space do you have available to develop these new projects?
We have about ten hectares that can be built on and mobilised, out of a total of about 30 hectares. These are mainly large plots.
Where are they located?
We have three large plots in Luxembourg. The first plot to be developed is on Rue de la Déportation, from the old station to the Pont d'Alsace. This land belongs to the CFL and we intend to develop it with a mixed project of offices, housing and shops. The second is next to the Boulevard de Kyiv and will be used for a residential building. The third is the plot between the Rocade at Bonnevoie and the new platforms at the station. For the moment, we have no concrete plans for this plot or a development schedule. In addition to these plots, we also have plots in Esch-sur-Alzette: rue de Neudorf, Jean-Pierre Bausch and next to the Justice de Paix. According to our current projections, we expect to develop about as much housing as office space. From a strategic point of view, we are looking for a certain mix of programmes. We will also realise what is relevant to build according to the location and the requirements of the general development plans.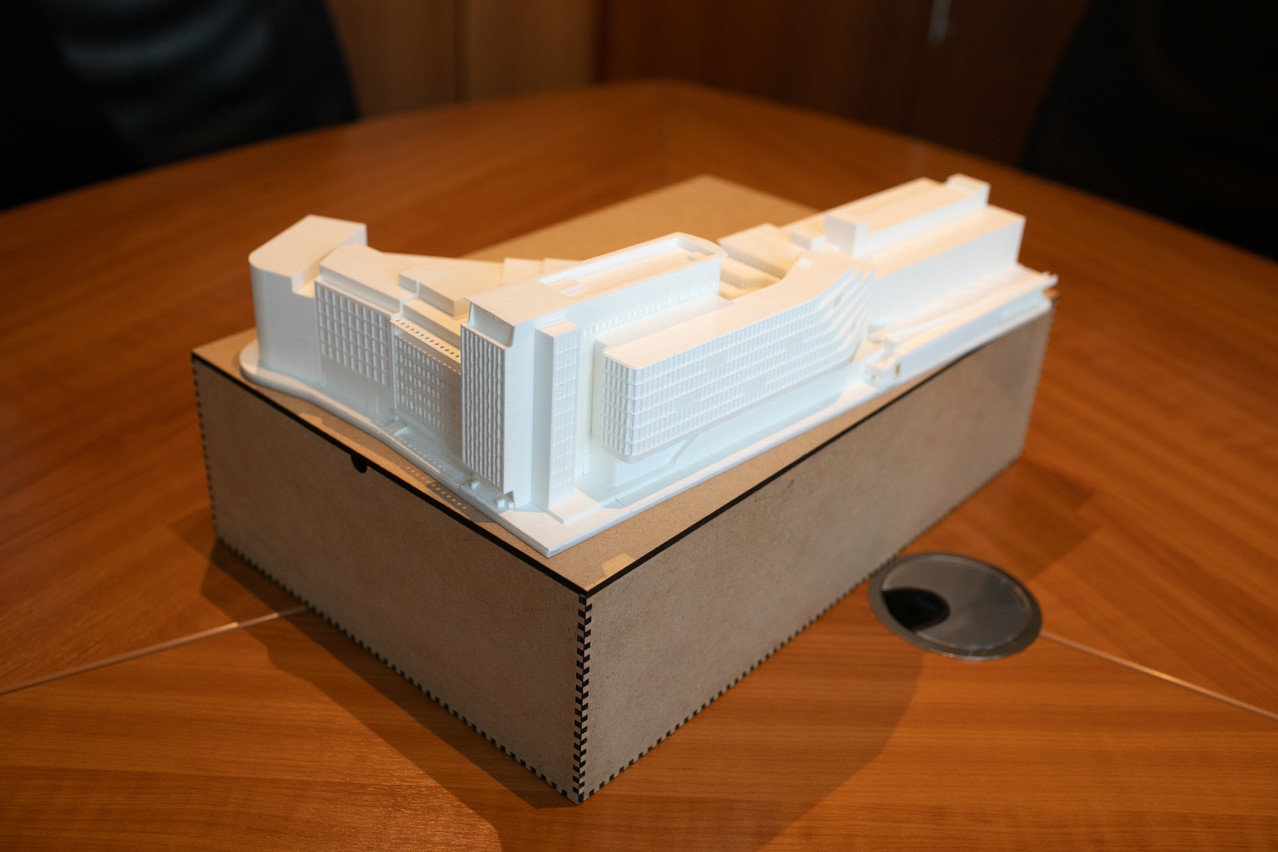 What are the major projects that CFL Immo is currently working on?
There is, of course, the renovation and extension of the general management building on Place de la Gare in Luxembourg. We are also working on the construction of a new training centre on Rue de la Déportation in Luxembourg, which is expected to be completed in 2028. We are also going to launch a new administrative building project for our own needs between Boulevard de Kyiv and the CFL maintenance and storage centre in Bonnevoie.
For buildings outside your own needs, are you aiming to rent or sell the new space?
We are going to pursue a mixed strategy here too. It is also a question of financing. We can't keep all the properties in our portfolio. We will therefore make a judicious mix of VEFA [vente en l'état futur d'achèvement, or sales before completion, editor's note] and properties that will remain in our possession, which will also open the door to another activity to be developed at CFL Immo, which is rental management on a larger scale.
With regard to the properties that will be put on the market, do you think that you will be positioned at market prices or at affordable prices?
It's still a bit early to talk about that, but we are a "normal" operator that has to finance itself like a private company. We are not financed by the state for this real estate activity. We have a strict accounting separation and we cannot under any circumstances use money that comes from the public service to develop real estate. According to the CFL strategy, which has put the customer at the centre, one of the priorities is quality. We come to real estate with the same approach. We will not position ourselves as a low-cost developer for profit maximisation. We want to build quality real estate projects on sites with exceptional locations, with a desire to integrate well into the urban planning, while respecting the latest trends in mobility. This will result in quality services, with the right mix to ensure profitability and customer satisfaction through quality.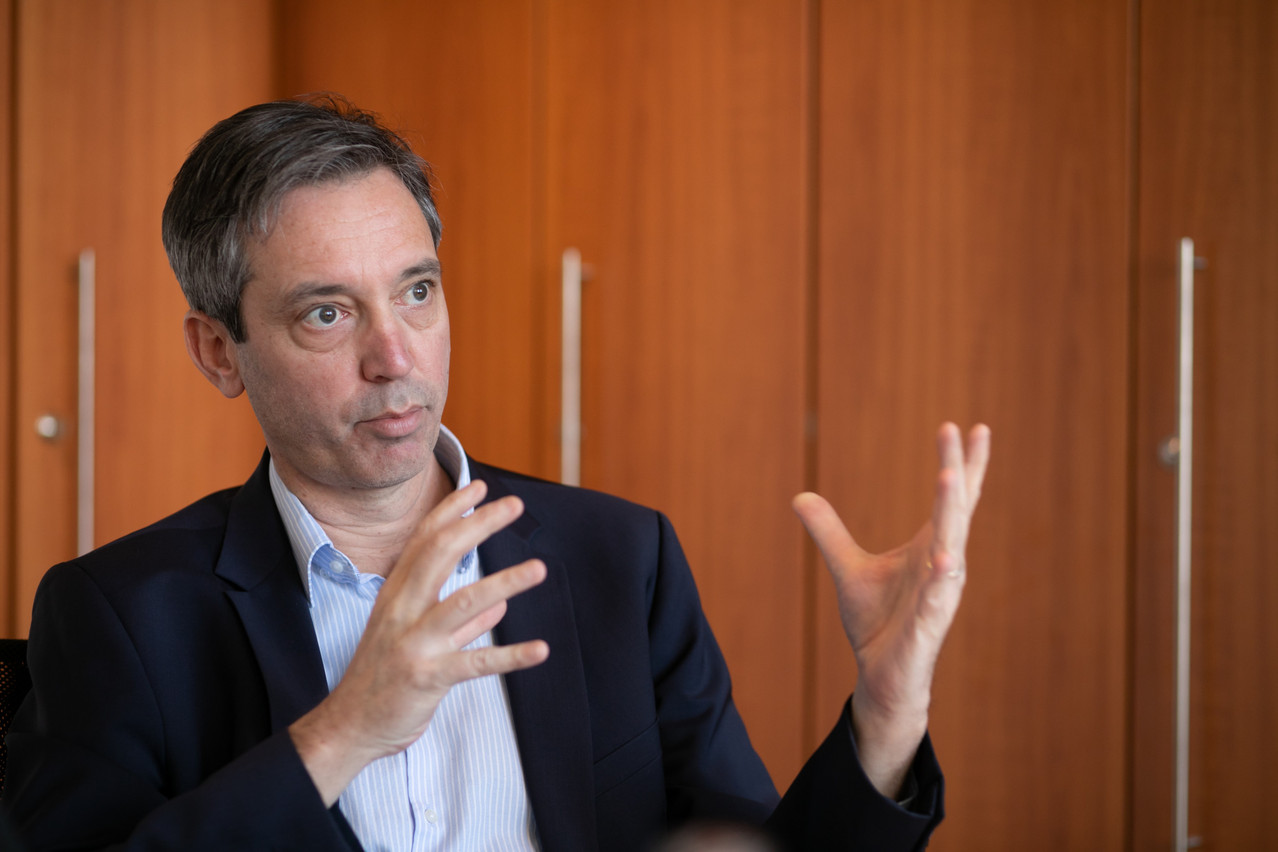 Does this way of structuring the business exist elsewhere in Europe?
I don't know if it is exactly managed in the same way, but the development of real estate for railway companies has become an important activity in many countries, because many of these companies own land. As far as I know, the Swiss railways are also developing a real estate business. So the case of Luxembourg is not a unique approach.
In the long term, once you have exhausted the reserve, is there a desire to renew the land stock?
We currently have enough land to work with for at least the next 15 years. We have a second possibility, which is to develop the land of the rail fund. In the long term and to ensure sustainability, the acquisition of new land could be a possibility to continue real estate activity. But at the moment we are not actively looking for land.
What is the configuration of your team at present?
CFL Immo employs around 30 people and we plan to recruit five more in 2023. This will also depend on the progress of the projects. About 20 people are dedicated to the real estate part and the others deal with rental management and finance. We also have a mission that occupies two people, which is to manage all of the property assets electronically. There is also an activity that we haven't mentioned, but which also keeps us busy, which is space management. This team, for example, is currently managing our temporary relocation to the building on Boulevard d'Avranches, which we will move into in May 2023 while we carry out the work on Place de la Gare. We also carry out property management.
We are open to innovation and we respect the environment.
Are you open to innovative proposals in real estate or do you adopt a rather conservative position?
We are open to innovation and we respect the environment. We are also developing a sustainable development charter with an external service provider to see what we can improve in all our buildings. For our future headquarters, for example, we are going to set up an icebox system to manage the interior temperature, and develop the building as a smart building. For the land in Esch, we are also interested in the student population and are looking into whether a form of temporary occupation of certain plots of land, with modular housing in containers, could be a solution. For the moment, there is no concrete project, but we are studying these possibilities.
This story was first published in French on Paperjam. It has been translated and edited for Delano.