"We see good potential in Mersch, it's a good location," says project manager Paul Ernster of the group's tenth store in Luxembourg. The firm will employ 10 people at the site, which, along with the one in Ettelbruck, strengthens its presence in the north of the country.
Ernster is currently concentrating its sales outlets in the capital and its suburbs, with another recent additional location in Bascharage.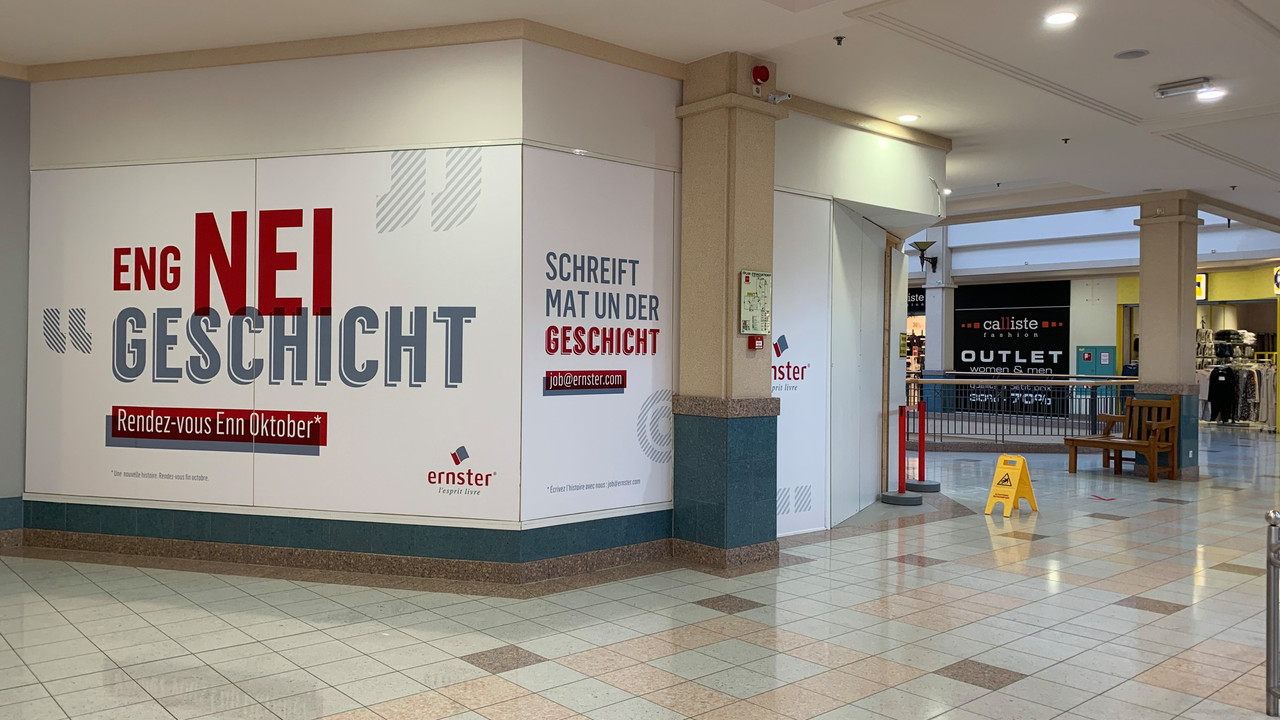 Easily accessible from the A7 motorway, the Topaze shopping centre is located in the Mierscherbierg area, which is rich in retail outlets, with the Listo shopping centre and a total of four supermarkets.
Ernster is taking over the space left vacant after the departure of Swedish fashion giant H&M at the end of August. The two-storey building covers more than 580m2. The bookshop will focus on Luxembourg literature, general literature, children's and youth literature and stationery.
Monopoly Luxembourg a victim of its own success
The Luxembourg family business made headlines in mid-October with the release of a Luxembourg Monopoly board, of which 6,000 copies were printed.
"As a distributor, we no longer have any. But you can always find one or two left at a reseller. We have kept a couple for the opening in Mersch. It will be a great moment," says Ernster.
Due to the high demand, the family business is planning a second print run of 6,000 copies of the board game, expected to arrive on the shelves in April 2022.
This story was first published in French on Paperjam. It has been translated and edited for Delano.