Paperjam: In 1985--apologies, you must get this question all the time--you embarked for outer space and brought, for the first time ever, wine. What's the story there?
Patrick Baudry: After being with the Soviet Union, I joined the American space programme, and when I got there I learned that they were bringing Coca Cola into space. I thought I would do something about that. So I contacted Professor Pascal Ribéreau-Gayon, the world's leading oenology expert at the time--and who is from Bordeaux, of course--to have him dream up some related experiments.
These experiments concerned the vestibular system and other things that, frankly, had already been done in the 1980s--it was just a way of pretending that we were doing science. Well, we were, but not really innovative, constructive science. The professor had designed several experiments on grape musts, making it possible to take wine into space without saying that we were taking wine into space. (Not to be an arrogant Frenchman!)
The experiments were approved by the flight committee and I started the training programme. Six months later, however, France's foreign trade minister Edith Cresson objected, saying that France's image was not wine but rather advanced technology. So the experiments were killed. However, I had a friend who went to test pilot school with me, and he put me in touch with a technician at Cape Canaveral and we managed to plant a half-bottle of wine in the shuttle. After the mission, I recovered it. During the rest of my time at the National Centre of Space Studies (CNES) and as a civil servant, I didn't say anything about that half-bottle.
A bottle of Château Petrus has recently made the journey into space, on the initiative of a Luxembourg startup called Space Cargo Unlimited.
That's all for image! It's pointless. It's pure marketing. From a scientific point of view, it's pointless. It's the same nonsense as the stories about bottles that have spent six months sailing the oceans. The less you shake a bottle of wine, the better it ages. What happens in space is this: in the weightless environment a little bit of air gets trapped in the bottle, mixing with the liquid at the same density. This creates foam. And any fool can understand that wine that has been transformed into foam for a certain length of time is not good.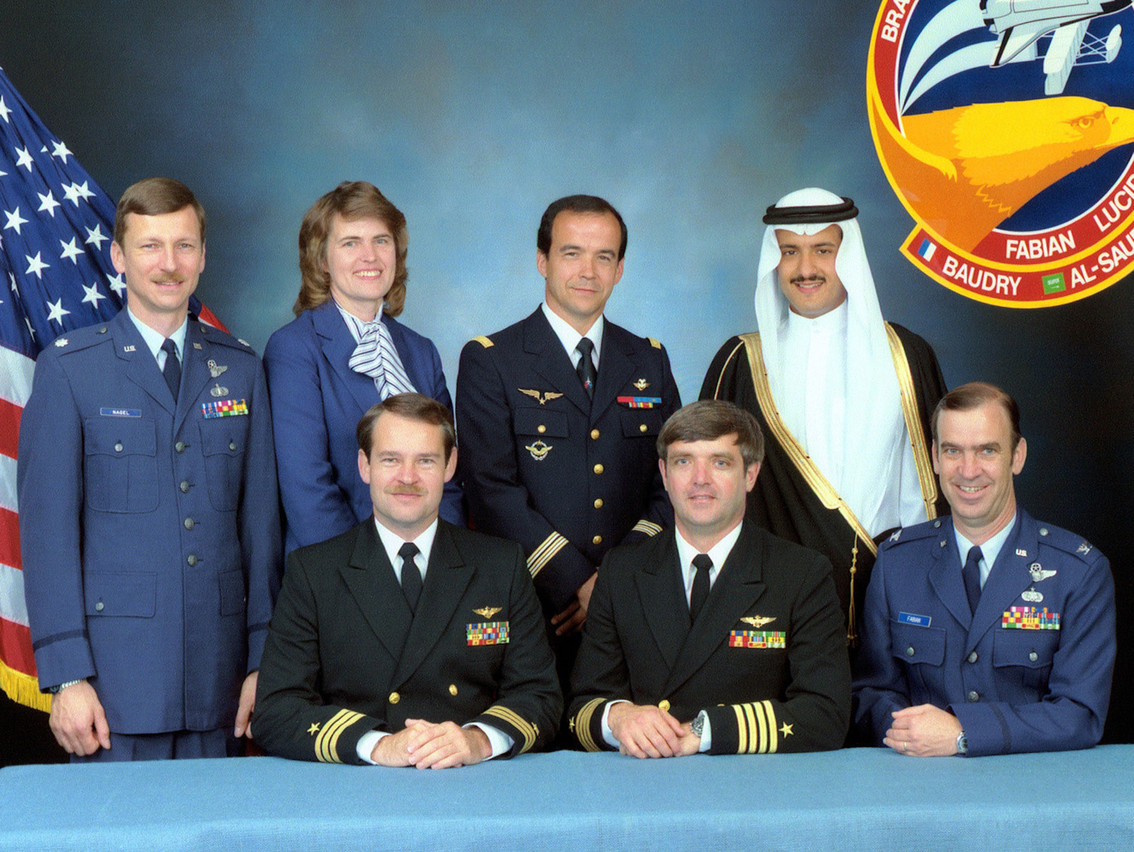 So, in 1985, you spent a week on Discovery. What do you have to say about it today, nearly 40 years later?
It was an important episode in my life. It was a dream. I had wanted to go into space but had thought it was impossible. In France, in the 1970s, you could only dream about space. But ultimately I had the privilege to go. I dreamt of it when I was four, and worked hard in school to always be among the first. Then I went to the École de l'Air to become a fighter pilot and I took a competitive examination to become a test pilot. When I was selected by the CNES for one of two places out of 2,000 candidates, I started to believe that the dream could turn real.
In September, some 35 young people from Luxembourg were able to take a parabolic flight organised by the Luxembourg Space Agency. And there is a Belgian-Luxembourger in the selection of astronauts by the European Space Agency (ESA). So the sector is developing…
Which sector? "Useful" space, like satellites, telecoms, observation--that's all very well, but space is about exploration. It's about sending people in situ to places they've never been before to study this new place and understand what it's like in relation to Earth… the man I worship is Elon Musk, certainly not the ESA president Josef Aschbacher.
What's missing from Europe's space ambitions?
It's 2023 and Europe is still unable to send a man into space! Soon, we will also be unable to send a satellite into space because Ariane is no longer working, despite what it has cost us. Fortunately, the Italians, Germans and French are making mini rockets, but we're not going to send ten-tonne satellites up into space with those things! It was important for Europe to position itself with the capacity to launch satellites. But that was a different era.
Nowadays, in France, all the brightest students graduating from our schools who used to go abroad for one or two years and then come back to join Airbus, Aerospatiale, Dassault--they still leave, but they stay abroad. Meaning: we keep the less good ones. We're not exactly in danger of dominating the world. In ten years we've had maybe ten projects that were talked about as revolutionary and mature, and which are no longer talked about at all!
Are you no longer interested in European technologies?
No. Nations invest in big projects that require big investments, but when it's important nobody invests anymore. We should have been on the moon in 1995. It's 2023. And investment in the International Space Station is in excess of $200-220bn! It's a question of vision and the quality of the politicians who run the nations.
The first time I was offered the job of minister, I turned it down: I had a serious job to do! We were developing the 330 and I wasn't going to leave the 330 to go and be a showman in front of people who didn't understand a thing. I'm no longer a soldier, I'm no longer fighting a war, but I'm a citizen and I'm interested in the life of my country. Those who work and can't make ends meet are asking themselves questions…
This article was originally published in Paperjam. It has been translated and edited for Delano.