In 1889, the Athénée de Luxembourg was located in the former Jesuit College in the upper town. A strategic location, near which the former teacher Pierre Ernster chose to set up his school book shop. Several decades and generations later, the bookshop still stands on the corner of Rue du Fossé. The building has been destroyed in the meantime, but rebuilt on the same spot. It has survived the wars, with a period when only German books could be sold. It is no longer limited to school books. And it has grown, since the group has a total of nine sites, employs 94 people and has an annual turnover of €20m. And it remains in the family.
A sense of business
Pierre Ernster handed over his business to his son, Ferdinand, in the 1920s. It was taken over in 1958 by Pit Ernster,

Fernand Ernster's father, who bought out his brother and sister's shares.
"I was destined for a career in mechanics", says the son, who became the director. "My father always taught me that if you want more than the minimum, you have to roll up your sleeves. At 14, I already had a small workshop where I repaired bicycles to earn pocket money. When I was 16, I did the same with bikes." In addition to his love of motorbikes, he has a "commercial streak". The teenager worked in the summer at the family bookshop. "I had developed some skills. When my father refused to increase my student salary, I surprised him by taking out a contract at a petrol station," he says with a smile.
He made up his mind at 18. "I told my father that I could imagine myself going into the business. I told my father that I could imagine going into the business, but on two conditions: firstly, that my two sisters were not interested in it. They had already chosen more artistic paths. And the second was that, at the age of 40, I would be able to have a majority in the company and make my own decisions. A choice guided by his "taste for business".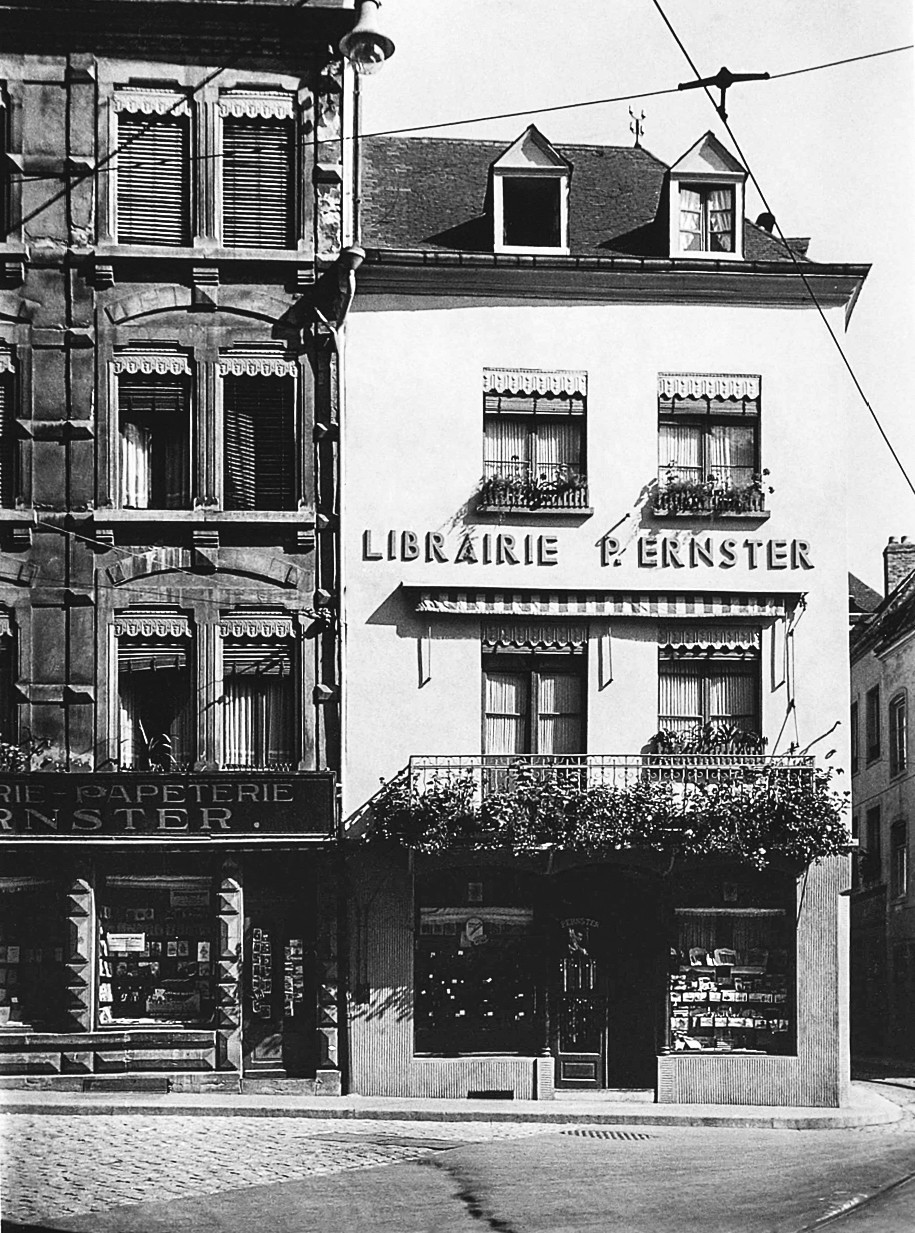 1 / 6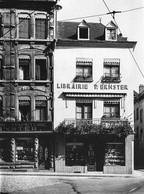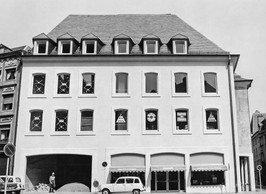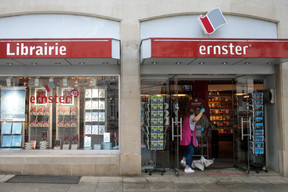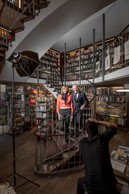 After accepting the deal, he studied economics and law, and then did a six-month internship in a Munich bookstore. He started working his way up the company in 1984. He was responsible for setting up the group's first shop in a shopping centre, La Belle Étoile. "At the time, this was viewed with great hostility" by other retailers who, years later, likewise moved into shopping centres. "Some employees left the company because they thought it was the beginning of the end. My father trusted me and I am grateful to him. I wish he could see it now."
The computer battle
The computer enthusiast also takes credit for automating internal processes. "I introduced the first computer to calculate salaries. At La Belle Étoile, I fought to have an automated stock management system. I won the case with one caveat: my father told me to take care of the new shop while he stayed in town," he says. "The day he saw that computers were beneficial, he asked me to introduce them in town." He accepted on one condition: he had to take responsibility for the shop in Rue du Fossé. But not everything went according to plan. "The employees knew which decisions to come to me for and which to consult my father about. And we didn't always see eye to eye."
"I told him, if you want to stay on board as captain, I'll go back to La Belle Étoile and the day you're ready, call me. He asked me to propose an alternative. So I told him, at 6pm, you call everyone to the ground floor, you stand on the stairs, you explain to them that today, even if you say something, I take the decisions. If you want. And he did." Fernand Ernster gradually bought out his shares, becoming the majority shareholder at the age of 33.
His mother also worked in the company. She is 83 years old and still helps with gift wrapping at Christmas time.
A promising future
While growing the bookshop, Fernand Ernster started his own family. His wife, whom he met in high school, is a member of the so-called "workshop" management committee. After studying computer science, she is responsible for human resources and school books. The work different enought that "we don't see each other that often in the company."
The employees knew which decision to come to me for and which to consult my father about. And we didn't always see eye to eye.
Together they had three sons. Pit, 28, works for an IT company in Zurich, Switzerland. Max, 22, will complete his bachelor's degree in financial engineering. In between, Paul, 26, has been working in the family business for two and a half years. "He is involved in several projects, such as publishing," says his father. "He is certainly preparing to take my place one day." Before that, he studied economics in Munich, Germany.
"He has potential, he has a very social and commercial sense. He still needs to work on his management skills," says his father. But he is not closing the door on his two brothers. "Neither of them has said that the company did not interest them. But you can be interested in a company at different levels. If the three of them want to make a living out of it, they will have to increase profitability." In any case, no jealousy. If no one follows in Paul's footsteps and he "wants to be on his own, like me, he'll have to take over some shares".
The handover should be different. "I have a motto: I would like to leave before others think it would be good for me to leave," insists the 61-year-old. To keep this in mind, he has set up a holding company called "PPM, from the first three letters of my children's names. This reminds me that I will not own the company in the long run."
I'd like to leave before others think it would be good for me to leave.
He has one piece of advice for the next generation: "I've been lucky enough to often be able to put my nose outside of the business. Strategic decisions are not made with your head in the sand."
Originally published in French by Paperjam and translated for Delano