Gemenne and Scotto spoke with Delano shortly before a Fondation de Luxembourg conference held at the Cercle Munster on Wednesday evening.
Tracy Heindrichs + Marc Fassone: What will you discuss at the conference? What will your message be?
François Gemenne: We will try to raise awareness among philanthropists and in particular asset managers about the role that finance can play in climate action. Very often, when we think of climate action, we think of the 'usual suspects' like planes, cars, coal, beef... finance is often a blind spot in climate action.
Many people don't realise that the bulk of their carbon footprint is in their bank account.
Many people don't realise that the bulk of their carbon footprint is in their bank account, which is going to finance a whole series of fossil fuel extraction projects--sometimes without their knowledge--in Europe or abroad. The more money you have in the bank, the more you finance these fossil fuel projects.
Some financiers even do it in all conscience because the returns on investment remain high. The profits of fossil fuel companies have been multiplied this year because of the energy crisis, but these are assets that are extraordinarily harmful to the climate and they are also 'stranded assets'.
Does the European taxonomy and the SFDR change the situation in this respect? Are you starting to feel the effects?
Gemenne: There are very strong inflections. And also a lot of greenwashing.
We are indeed seeing changes in the world of finance with new asset portfolios that are oriented towards more sustainability--the financing of renewable energies in particular--and this financing is becoming more and more profitable today.
But there is also a lot of greenwashing. A whole series of so-called sustainable funds continue to invest in fossil fuels or aviation, for example.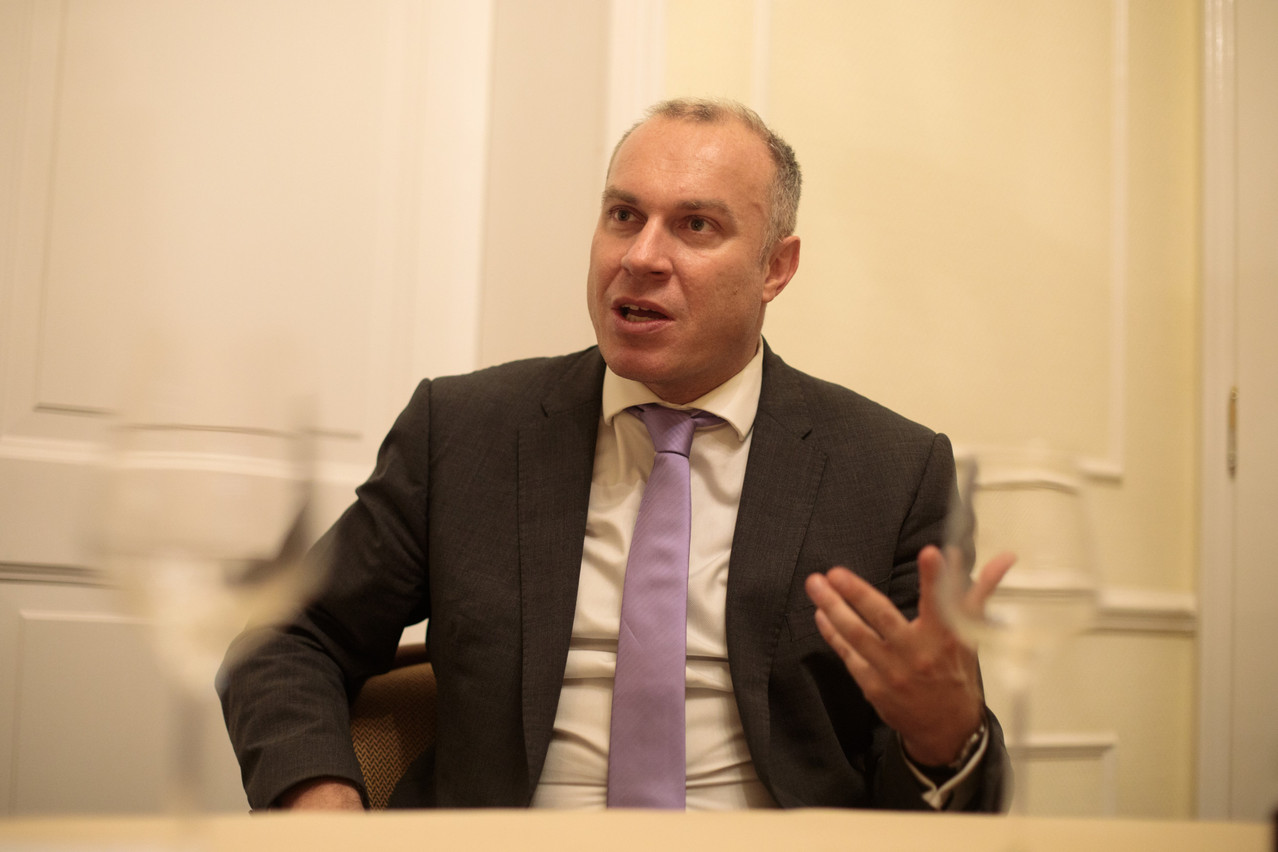 But can we cut off the financing of non-green activities overnight? Doesn't that pose more problems than it solves?
Gemenne: You can't solve everything overnight. Today, 85% of the world's energy mix in terms of primary energy is still based on fossil fuels. Asking for an immediate end to fossil fuels would be like asking for the end of beer at the Oktoberfest. It is very complicated to consider.
That's one of the reasons why it wasn't possible to agree to this at Cop27 in Sharm el-Sheikh because a whole series of emerging countries were opposed to it. They felt that it was too restrictive a target in relation to their development prospects.
And there is of course the social issue, which is very important. The energy crisis that Europe is experiencing shows that we are still dependent on fossil fuels and to what extent access to decarbonised energies remains limited to those who have the means. This issue cannot be ignored.
And then there is employment. Many jobs are still associated with fossil fuels. Although the energy transition and the green economy hold out the prospect of creating a huge number of green jobs, these green jobs do not yet exist. The brown jobs, on the other hand, are occupied by people who will not be able to be directly replaced, and who will cling to their jobs because they do not want to lose them.
With that background, what is your assessment of Cop27?
Gemenne: As always, it was a mixed bag. Compared to the expectations we have at every Cop, the outcome is inevitably disappointing. Now, there has undeniably been progress.
The balance sheet depends on the perspective from which you look at it.
First of all, there is a very positive element, which is the agreement on loss and damage. The fact that the industrialised countries formally acknowledge their responsibility for the damage caused by climate change and undertake to compensate the countries that suffer damage is very symbolic. It is the culmination of decades of demands from countries in the South who had insisted that this COP should be about the consequences of climate change, not the causes.
So this is a political breakthrough and a major satisfaction for the countries of the South.
So we ended up with an agreement that […] is a bit schizophrenic, since it commits to paying reparations for the damage, but without committing to doing more to try to limit this damage.
The disappointment for European countries and some activists is that they were hoping to link this recognition to a stronger ambition to move away from fossil fuels. This was not possible to achieve. So we ended up with an agreement that disappoints the Europeans, satisfies the countries of the South and is a bit schizophrenic, since it commits to paying reparations for the damage, but without committing to doing more to try to limit this damage.
An important element that must be emphasised is that at the Cop, there is also a whole series of agreements that are made on the fringes of the central negotiations. One extremely important agreement, for example, is an agreement on assistance and technology transfer from the European Union to Indonesia to decarbonise the Indonesian economy. A similar agreement was signed with South Africa last year.
And this is absolutely essential because the fight against climate change will largely depend on the development trajectories that emerging and developing countries will follow. We do not have the legitimacy to tell them how they should develop or to keep fossil fuels in the ground. On the other hand, of course, it is our responsibility to give them the opportunity to choose an energy mix that is as low-carbon as possible and in their interest. Otherwise we will be back at the same point in 20 or 30 years when they have reached the same stage of development as us.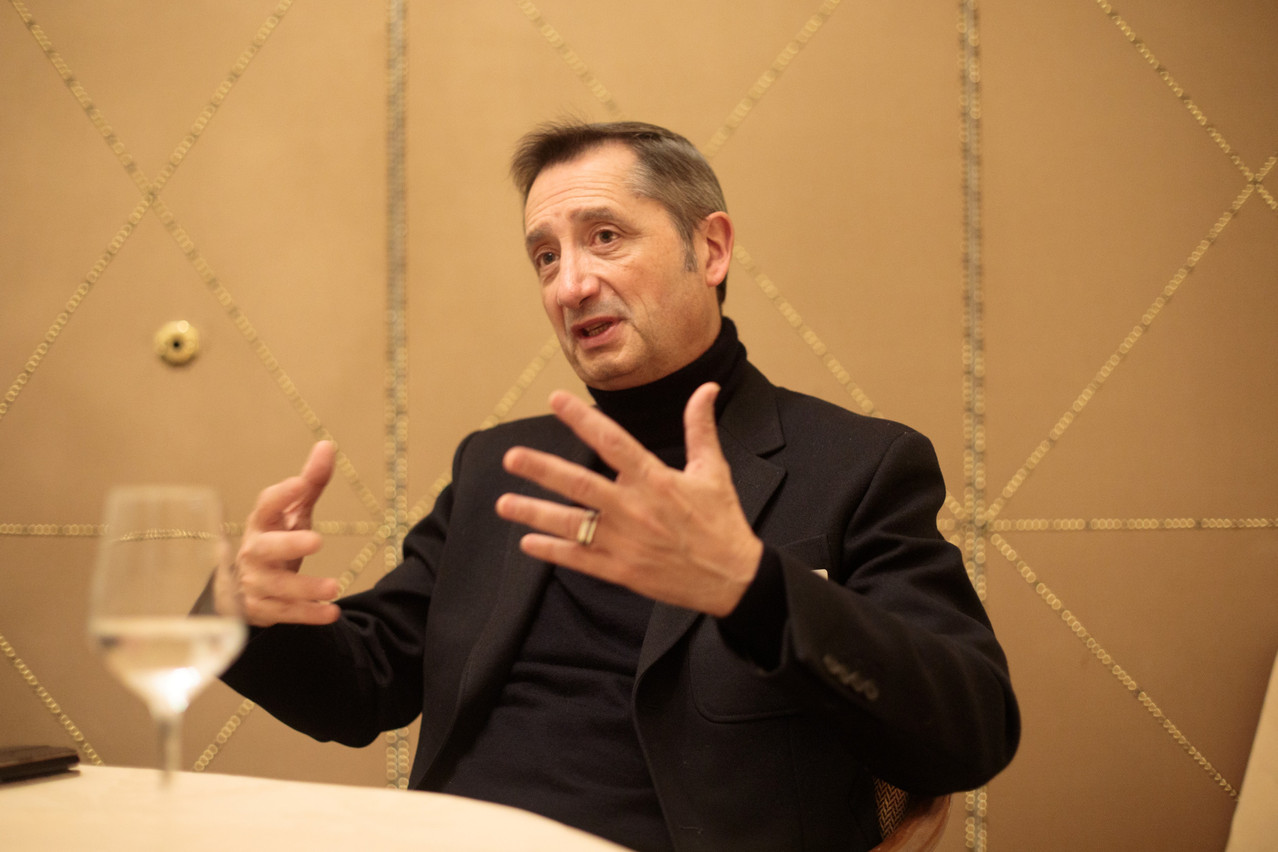 What do you expect from philanthropy?
Eric Sotto: Today, there is not enough capital committed at the global level to the issue of climate change. Philanthropy is expected to focus on the issue. We want to see an increase in the amount of money committed, but not only that. A contribution of skills would be welcome.
Globally, philanthropy's involvement in the fight against climate change remains marginal compared to social action. What does that tell you?
Gemenne: In terms of philanthropic engagement with climate change, Europe is lagging far behind the US.
Europeans fund a lot of art or medical research, for example, but not much on climate issues, whereas in the United States it is the other way around. American philanthropists took up the issue long before the Europeans. People like Jeff Bezos or Elon Musk are investing considerable sums in the climate.
Sotto: And because money is not enough, they have even set up service clubs. You also have to be able to lead the projects, to drive them. These clubs contribute to the development of new technologies and new solutions.
We rely on governments and we expect the public authorities to take over climate change, as it concerns the common good. I think this is a major mistake.
How do you explain this gap between Europeans and Americans?
Gemenne: There are many reasons. First of all, I think that there is a very strong cultural difference on the question of research. The big American fortunes have tended to finance universities, especially those that have trained them. This is a tradition that is not found in Europe.
Scotto: In Europe, we consider that these major issues are the business of the states. So we rely on them and we expect the public authorities to take over this subject that concerns the common good. I think this is a major mistake because we sometimes get bogged down in administration. We have speeches and taking action in Europe is extremely complex and sometimes counterproductive.
How can you encourage philanthropists to invest in a vast subject like global warming?
Scotto: By proposing concrete actions and solutions. We are talking about a subject where the first reaction is often to stick one's head in the sand...
Gemenne: ...it is important to show foundations that they can finance very concrete things. Sometimes, in fact, we can ask ourselves whether financing the climate is not just throwing money to the wind. It is important to show that there are very, very concrete things that can be financed and that have an impact.
You are going to speak to wealth advisers at the Fondation de Luxembourg conference. What will you say to help them convince their clients?
Gemenne: That the philanthropist who uses his or her money today for something other than the climate risks biting the dust tomorrow.
And the second aspect is that their money has enormous power and that finance is often a kind of blind spot for climate change, so even their own funds, i.e. those that they are not going to devote to philanthropy, their own investments have a weight, have an enormous carbon footprint and must therefore be urgently reoriented.