Much like with the World Cup, the draw is important in Eurovision. Not only when it comes to the running order, but also regarding which semi-final each country is allotted to. And, invariably, every year, one semi-final is deemed harder than the other. For the 2023 edition, happening this week in Liverpool, it was the first one, which took place Tuesday night.
Among the fifteen songs competing in this semi-final were the two top bookie- and fan-favourites to win the whole contest--Sweden and Finland--but also a great deal of the other well-ranked, popular songs.
So, it was a given that at least some of the non-qualifying acts would not deserve to be sent home so early, like Malta's "Dance (Our Own Party)" and its catchy hook "I feel better in my sweater", Latvia's indie-rock track "Aijā" and Azerbaijan's Beatles-like "Tell Me More". Less surprisingly, Ireland's golden glitter-clad act Wild Youth and the Netherlands' "Burning Daylight" (co-written by the 2019 Eurovision winner Duncan Laurence) also did not make it through to the final.
'There are no losers'
The first semi-final, and thus the first of the three televised shows, did however not disappoint, boasting impressive staging, a smooth BBC production and a full-on audience. As many visiting fans and Eurovision enthusiasts here in Liverpool repeatedly point out: "The UK knows how to host and how to produce a show".
One of the show's audience highlights was Croatia's provocative group Let 3. Dressed up as historic dictators (who end up in their underwear), their song "Mama ŠČ!" is a barely disguised jab at Vladimir Putin's Russia. It got Croatia through to the final for the first time in six years. "We want to make the world a better place with our stupid but very clever song," explained the group's frontman, Zoran Prodanović, at the press conference afterwards. He also had a word for the five songs that didn't qualify: "You are not losers. The are no winners in war but there are no losers in the Eurovision Song Contest".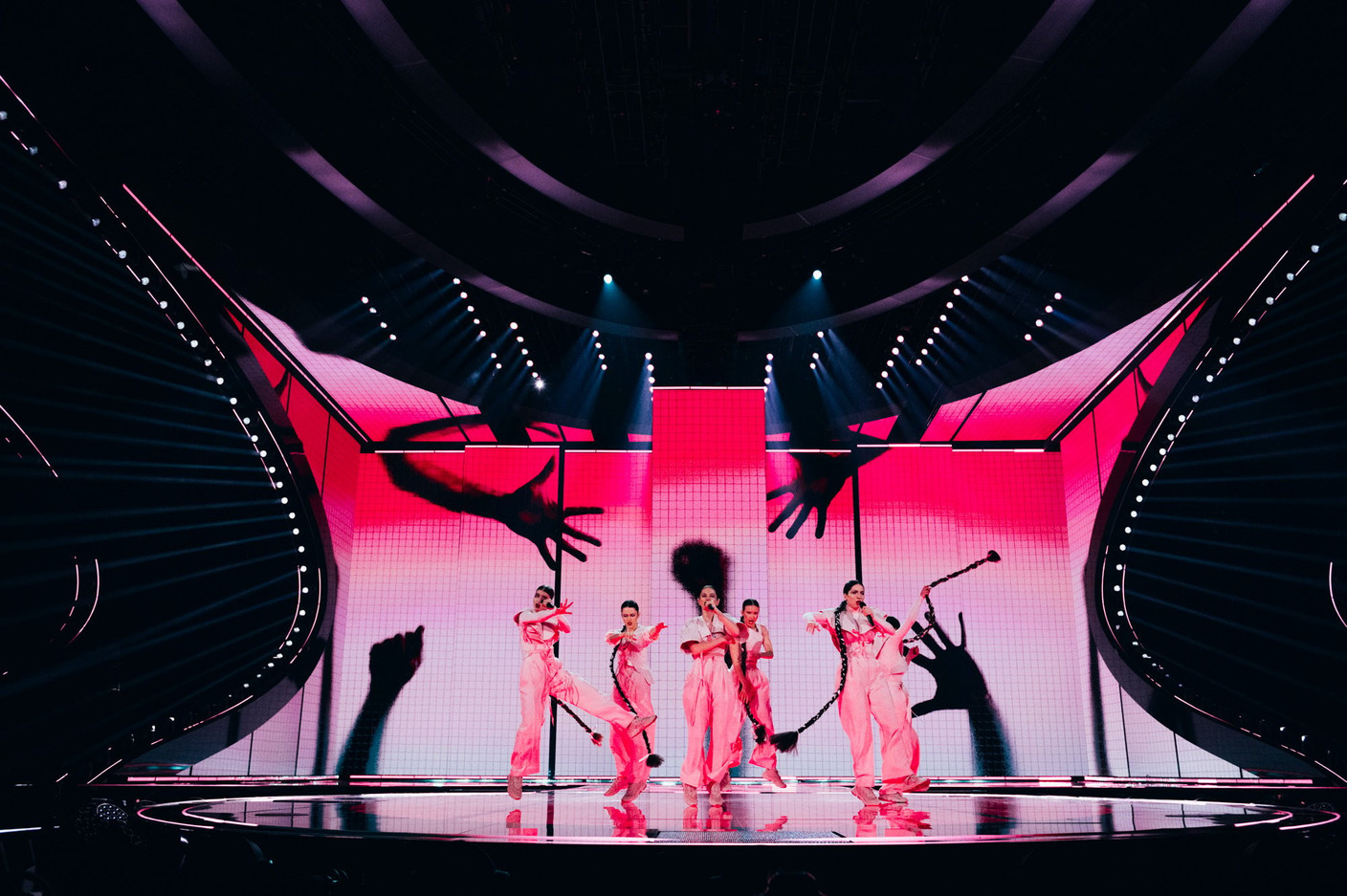 1 / 5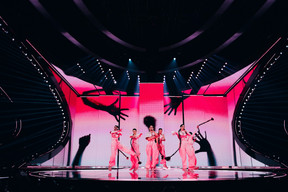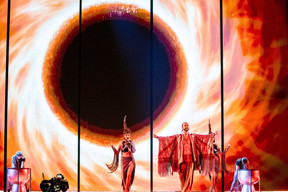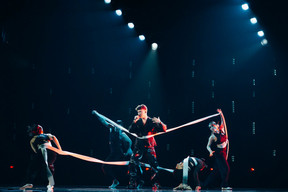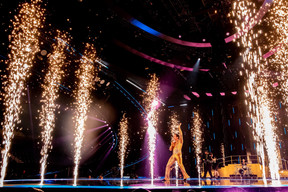 The war in Ukraine is a recurring theme in the year's Eurovision, including among a number of songs qualified for the final yesterday. Czechia's unique multilingual song "My Sister's Crown" offers its support to Ukraine through a contemporary twist on traditional folk motifs, whilst Switzerland's "Watergun" is a pacifist power-ballad stating, 'I don't want to be a soldier'.
Finnish rapper or Swedish revival?
The other qualifiers included Israel's "Unicorn" by national mega popstar Noa Kirel, Moldova's folktronica marvel "Soarele și Luna", Portugal's cabaret-style "Ai Coraçäo", Serbia's enigmatic "Samo mi se spava", and the three Nordic sensations: Sweden's "Tattoo" sung by Loreen (who already won Eurovision in 2012 with "Euphoria"), Norway's "Queen of Kings" by Alessandra (a viral success on TikTok since its release), and Finland's "Cha Cha Cha" (hardcore rap metal meets electro upbeat fun), by the charismatic and energetic Käärijä, bouncing around in a very green bolero jacket with bubble sleeves.
After his performance yesterday, Finnish fans were elated: "We are not supposed to say we are going to win, it sounds pretentious. But I really think we are, and I don't feel bad saying it now," said Pekka, visiting from Finland specifically for Eurovision. If Finland does manage to beat the other bookie favourite, Sweden, the Finns already know they will not host the 2024 edition in Helsinki. "The arena there was bought by Russian oligarchs, so it's been closed since the beginning of the war. If we win, will we host in Tampere!" But nothing is done yet. Much can happen in Saturday's final--and again, the draw for the running order will also be important.
And of course, before then, the second semi-final will take place on Thursday, with the following countries: Albania, Armenia, Australia, Austria, Belgium, Cyprus, Denmark, Estonia, Georgia, Greece, Iceland, Lithuania, Poland, Romania, San Marino and Slovenia.