What is your favourite film of 2021?
Claude Waringo - "I must admit that I have seen many more series than films in 2021. I'm far from my usual average for the year. Fortunately, there was the Cannes Film Festival, where I was able to go to make up for it a bit...
After that, if I have to choose a film that I saw in 2021, I don't have much hesitation: I would say 'Nomadland' by Chloe Zhao, which won the Oscar for Best Film, Best Director and Best Actress for the incredible Frances McDormand. A work that, for me, explains the world we live in."
What is your favourite series of 2021?
"'Maid', the series available on Netflix, by Molly Smith Metzler. It's about the world of women's shelters. And it reminded me a lot of a project we are currently preparing at Samsa Film. A film by Eric Lamhène, one of the screenwriters of 'Capitani', which we should shoot at the end of 2022. So I enjoyed seeing how this subject was dealt with in that series."
What is your favourite Luxembourg (co)production to be seen in 2021?
"It's a short film of about 20 minutes, called 'Touch Me', by Eileen Byrne from Luxembourg. It is a graduation film--she studied at the Munich Film School--that was shot some time ago, and which enabled her to be nominated at the last Lëtzebuerger Filmpräis ceremony. And therefore to be put in the spotlight a bit."
We worked together with the University of Luxembourg to create [a] special auditory universe.
"A poignant story about a couple affected by cancer. A very human subject. Eileen Byrne is now working on other film projects."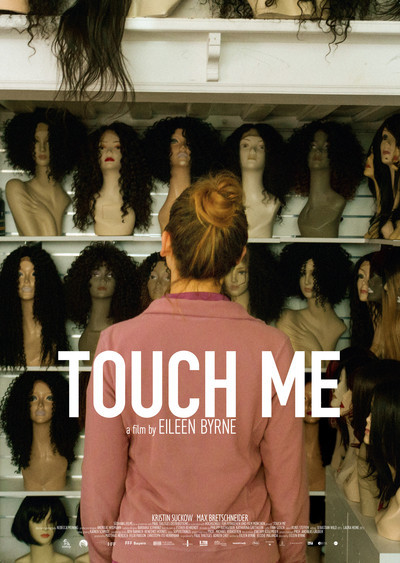 A standout performance by an actor/actress in 2021?
"Timothée Chalamet in Denis Villeneuve's 'Dune'. He reminds me of other young actors who have gone on to great careers. I've read some of his interviews, and he's far from stupid, and he has an actor's face. He is already a star, but will become even bigger."
A cinematic expectation for 2022?
"I can't miss the film that we should start shooting next April. It is called, for the time being, 'Laif a Seil' ('Body and soul' in French). This could change, but it will remain the first feature film by Loïc Tanson, a well-known critic at RTL (and brother of the minister Sam Tanson (déi Gréng)). This €3.5m production will be shot in Belgium because of the sets, but is a completely Luxembourgish project. The cast will include the star duo of 'Capitani': Sophie Mousel, who will play the lead, and Luc Schiltz. But also Jules Werner, Timo Wagner, etc.
It will be the first Luxembourg western, with horses, guns... The adventure will take place in Luxembourg in 1840, and special work will be done on the language. With a hybrid version between the Luxembourgish of today and that of the time. We have also worked in collaboration with the University of Luxembourg to create this particular auditory universe. It will be quite an amazing experience for the audience. The film is scheduled for release in 2023."
This story was first published in French on Paperjam. It has been translated and edited for Delano.