Since 15 July and the return of the Stater Maart to the city centre, Place Guillaume II has been home to what the City of Luxembourg has dubbed a "food village." The term "village" seems a little hyperbolic, and it might be better to talk about a modest hamlet made up of four food trucks set up at the eastern end of the square, on the Rue du Fossé side.
However, this new extension to the Stater Maart is a good way of revitalising this twice-weekly event, as well as attracting new customers for the food truck operators. Until the end of October 2023, you'll be able to find LëtzeBurger, Le delizie di Mario, Fuego Truck and d'Humeur végétale every Wednesday and Saturday from 10.30am to 2pm. The city points out that their presence may vary depending on the weather, holidays or other factors beyond its control.
LëtzeBurger, with its distinctive blue truck, offers a wide selection of classic burgers (hamburger, cheeseburger, chicken burger), more original options (chili-cheeseburger, De Lëzeburger) and even vegetarian or vegan alternatives. A 'special burger' with a regularly changing recipe is also on the menu. Prices range from €8.90 to €14.40 for a burger, and you'll need to add a few more euros for the menu with fries and a drink.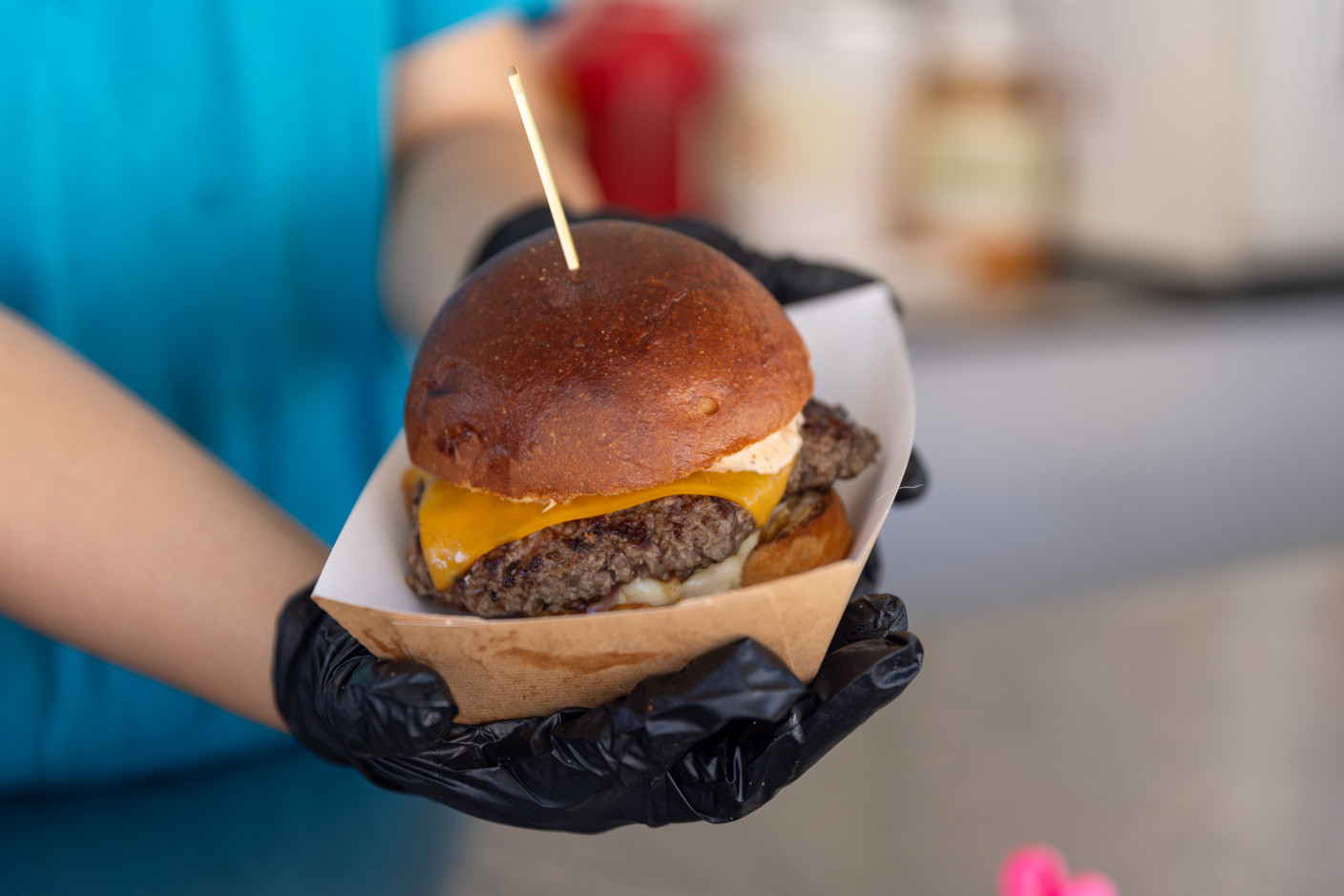 1 / 4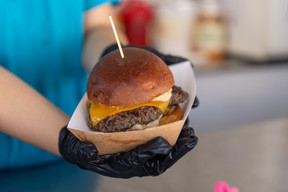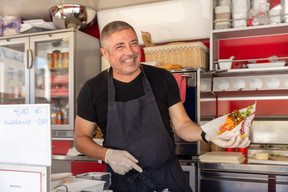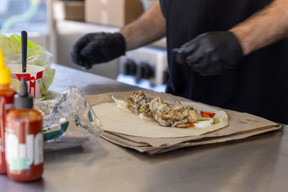 After local burgers, it's time to travel with Le delizie di Mario. As the name suggests, the food truck serves arepas--a gluten-free corn bread with fillings--that come from Venezuela and cost €12 each. There's a choice of fillings: beef, chicken, tuna, ham and cheese, and vegetarian or vegan versions. If you're not into sandwiches, you can also order a chilli con carne (€12) or go back to European flavours with a lasagne dish (€12) and a tiramisu dessert (€4).
But the journey to Latin America doesn't stop there. Fuego Truck draws inspiration from Mexican, Peruvian and Colombian flavours for the recipes it offers in its food truck. In the "food village," it focuses on burritos, which it offers in three versions: beef for €12 and chicken or veggie for €11.
Finally, for a sweet treat, you'll need to pop over to d'Humeur végétale. This "mobile plant bar" is riding the wellness drink wave with its fresh fruit smoothies (€6.50), detox juices and waters (€3 to €5), homemade kombuchas and other kefirs (€3). Tea and coffee lovers will also find something to their liking, as the food truck offers a range of hot drinks, cold brews and ice teas (between €2 and €6.50). Those with a sweet tooth can sip one of the soya milk milkshakes (€6.50) or mocktails (€6) concocted in the truck. Although d'Humeur végétale doesn't cook any dishes, you can still get something to eat with their energy balls (€5 each).
This article was first published in French on Paperjam. It has been translated and edited for Delano.