Krombach also talked about working in the Landewyck family business, the tobacco industry, the energy and drive he witnessed during his time living and working in New York, and the development of the Parc Landewyck office and housing estate in Hollerich.
Delano was also in conversation with Luxembourg's youngest mayor, Eric Thill, from Schieren about decentralisation, the Nordstad's role as a third development area in the grand duchy and plans for a formal fusion of five of its communes. Thill also spoke about encouraging young people to become politically engaged and how the DP hopes to make inroads in the north.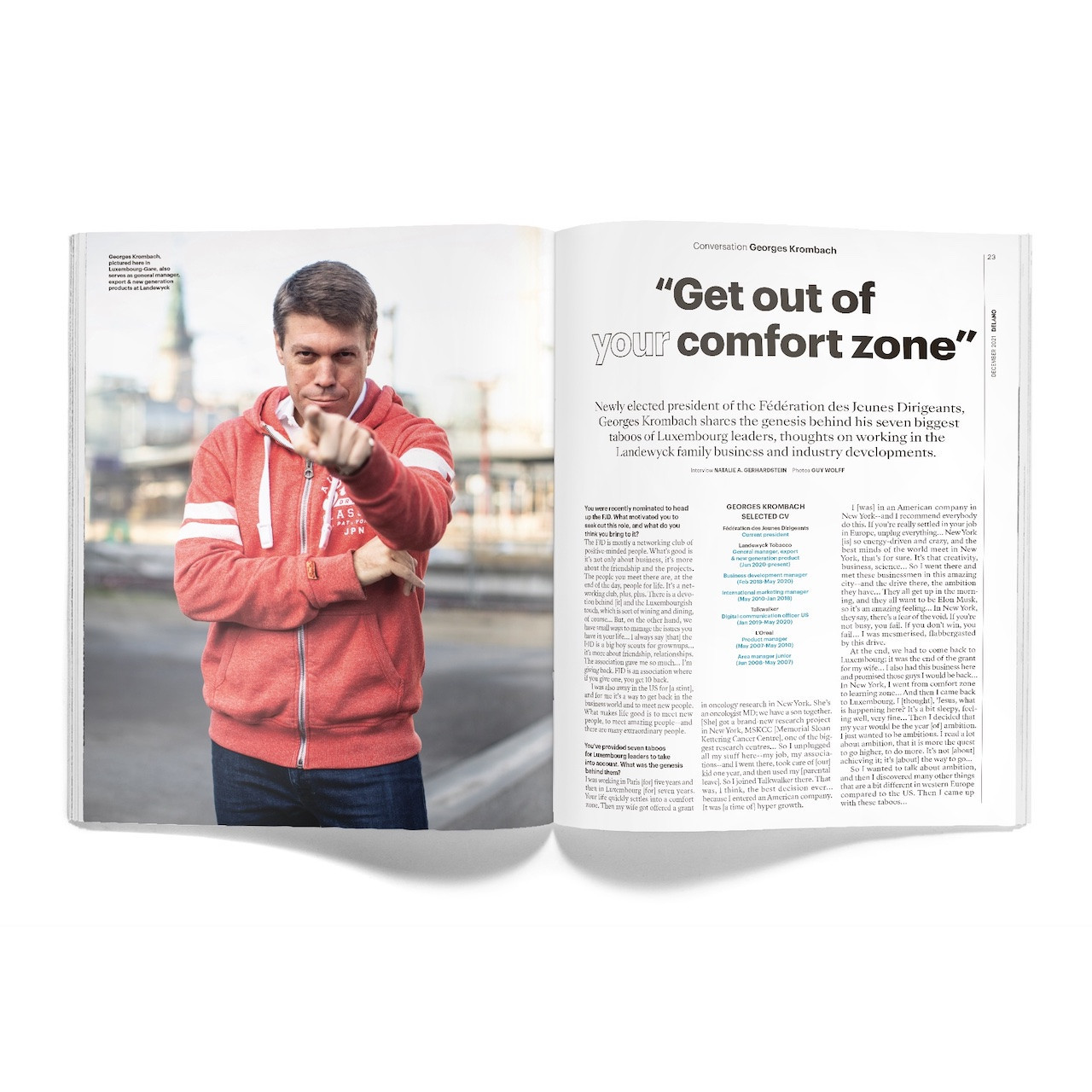 1 / 5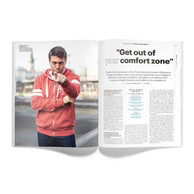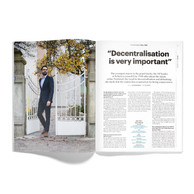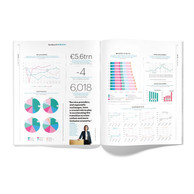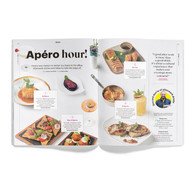 Also in this issue:
-       A business report on brands we love and how the Made in Luxembourg label is helping businesses.
-       Democrats Abroad's Natalie Bachiri and Republican Abroad's Frederic Becker go head-to-head on how they think Joe Biden's first year as US president has gone;
-       Minister of equality between women and men Taina Bofferding talks about domestic violence;
-       Staff and students from the University of Luxembourg talk about academia and the future of work;
-       An essay on the hidden costs of data centres and using personal information technology;
-       National commission for data protection president Alain Herrmann talks about the institution's focal points heading into 2022.
-       Specialist Yves-Martin Boisclair gives us some tips on what to look out for when enjoying sake:
-       And we gathered apéro hour tips from local bars.
About Delano
The print edition of Delano, Luxembourg's English language news magazine, is published 11 times a year, with eight issues accompanied by supplements. The magazine is available by subscription and at newsstands across the grand duchy. Delano also publishes two newsletters on weekdays: the "Breakfast briefing", featuring world and local headlines to start the day informed, and the "Noon briefing", covering the latest Luxembourg news and events, as well as specialised newsletters. Plus there are Delano Live events, which feature live interviews on topics covered by Delano magazine, but with a fresh perspective. Delano is on Facebook, Linkedin and Twitter.