Websummit, Vivatech, Polutech, Slush, World Expo Dubai, Hannover Messe are great opportunities to get inspired, to learn, to network, to promote your brand and to generate leads.
At the same time these are huge events, and first timers might find them difficult to navigate due to the flood of content and the incredible stream of attendants. What presentations shall one attend, with whom shall one connect, how to stand out among your competitors?
In other words: how can startups, SMEs and corporates take advantage of attending international events?
Get acquainted with the event
Regardless of why you are attending an international event I strongly advise to "study" it first. Check the website, ask past attendants, email or call event organisation team. How is the event structured? What content tracks are you interested in? What speakers or companies would you like to meet? How much time will you need to dedicate to achieve your objectives at the conference? If you fail to plan, you plan to fail!
Start networking from home
Do you know whom you want to meet? It's all about being able to speak to key people--not just visiting booths.
Most of the events nowadays offer apps which allow you to check who else is attending. Contact your prospects before you get to the event. Tell them why and when you want to meet.
Prepare your pitch!
Nail what you need to say to catch your contact's attention. It's not about overwhelming your interlocutors with flows of information,  it's about making them curious about what you can offer. Use a simple pitch structure : what pain points you are addressing, what solution you are offering, what benefits one can expect from working with you, and conclude with a call for action.
Print business cards, draft a template email and… buy a powerbank !
No need to print expensive multipage gloss paper flyers. Print business cards instead or use a contactless NFC technology-based business card. Draft a template email and attach a pdf marketing document which you send at the speed of a click to the people you've just been in touch with. Last but not least : you're on the way all day long. Get a powerful powerbank to avoid running out of battery on your mobile devices.
Offer your prospects an "experience" instead of a booth
Booths are terribly expensive at international events, unless you can share a national booth or partner with other companies in order to mutualize the cost.
Instead surprise your prospects by offering them an experience.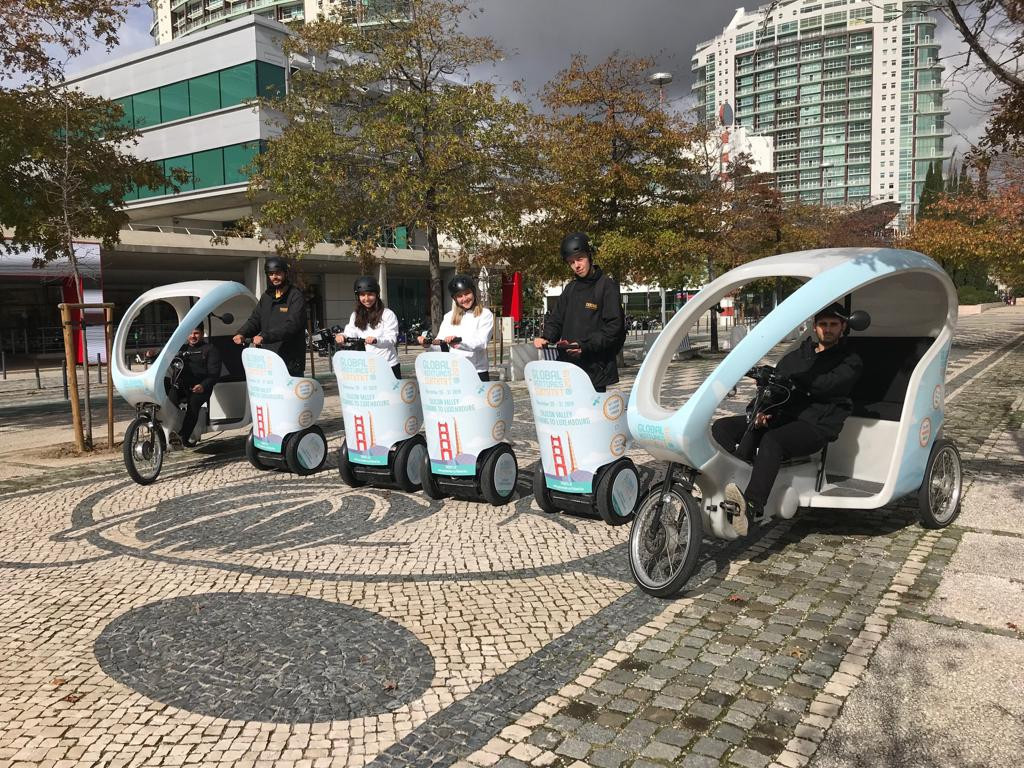 Think guerrilla marketing: for example, I have always wondered why the Luxembourg delegations to international events never had a common dress code or common well-visible, distinctive sign which would trigger the other attendants' curiosity.
Organize a side event, preferably within walking distance of the main event : rent a boat, organize a pub-crawl or a local food safari.
Get creative !
And, above all, have fun. Remember: most business is done outside of the official programme!