The population of the capital continues to grow, with 128,500 inhabitants in Luxembourg City at the beginning of the year. The same applies to the City of Luxembourg administration staff, which now requires a conversion and extension to the city's Rocade administrative building .
The new 4,705m2 building will be constructed on the plot of land perpendicular to the existing building, located at 3 rue du Laboratoire. Currently, the plot is occupied by an open-air car park.
The architectural project was entrusted to the BFF... office, which had already designed the Rocade building in the 2000s. During construction of the new building, work will also be carried out to upgrade the technical elements of the old building . The extension will almost double the capacity of the future administrative complex, to accommodate around 390 people.
The estimated budget for the entire project is €53.4 million, including VAT.
A building in continuity
The treatment of the extension's façade follows the main lines of the existing building, but responds to a quieter urban context, less exposed to road traffic. The idea of a smooth glazed projection, supported by horizontal elements, is continued, but this time combined with a main volume in brick. Between the existing building and the extension, a clear cut ensures the transition. At the end of the plot, a more mineral, less glazed and less high façade zone ensures the link with the existing urban fabric. The bricks are worked in a decorative pattern, taking up the play of horizontal lines or introducing a lattice effect.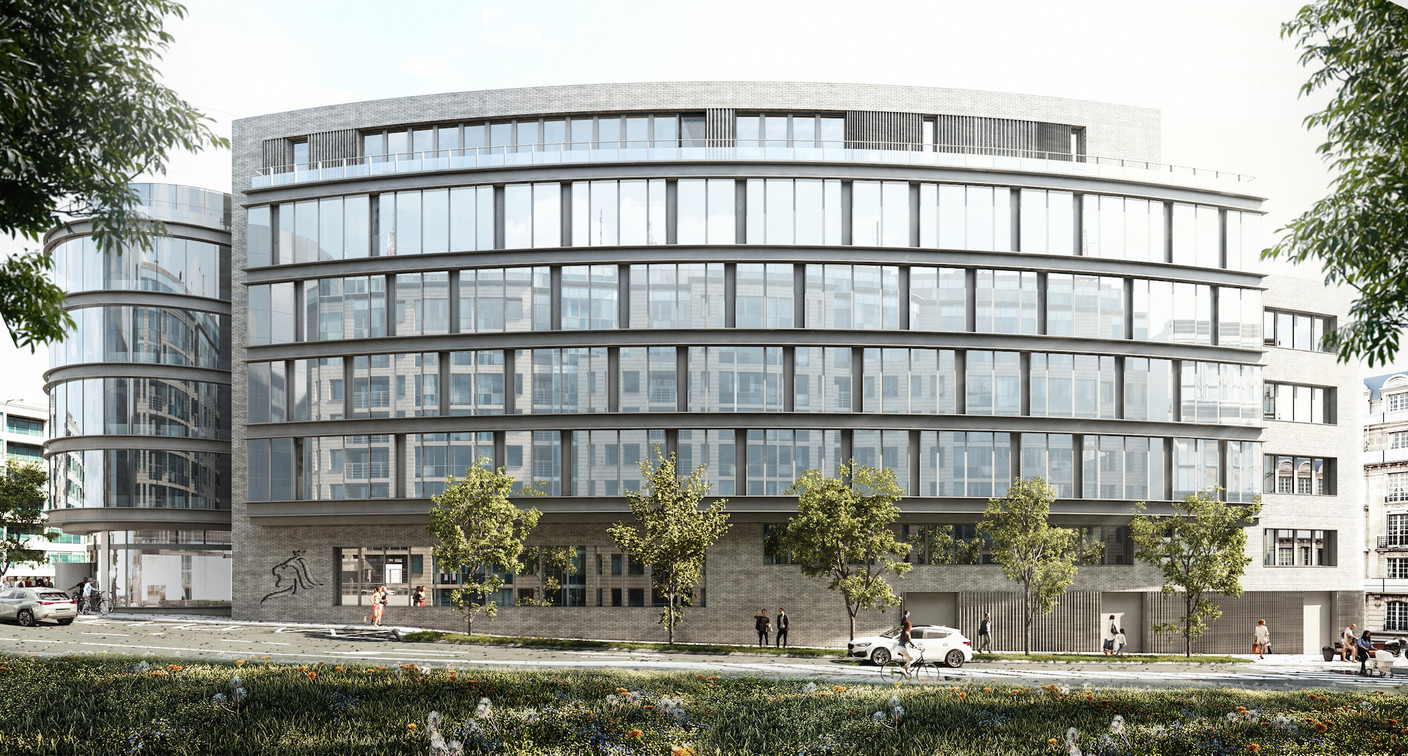 1 / 4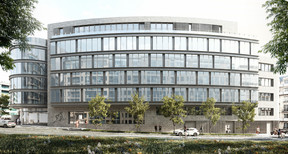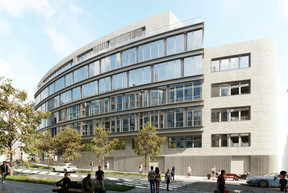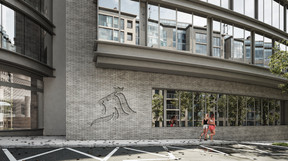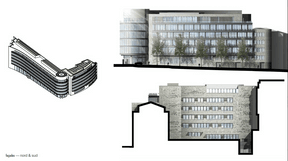 The construction of the extension allows for a revision of the ground floor reception area and an improvement of the interior circulation. The entire ground floor was also redesigned to accommodate a new training area and an exhibition room. A garage for bicycles and scooters is also planned.
All the floors of the extension are dedicated to the work spaces of the municipal administration, with the exception of the top floor, which houses a multipurpose room and an adjoining terrace.
In addition to the six above-ground floors, two basement levels are planned for technical rooms, archives, storage, changing rooms and bicycle storage. The existing building and the extension will be equipped with a total of 287 solar panels.
This article was first published in French by Paperjam and has been translated by Delano.