Lydia Linna: You've just finished hiking the Appalachian Trail, which, along with the Continental Divide Trail and the Pacific Crest Trail, make up America's triple crown of hiking. How was it?
Guy Christen: To be honest, I underestimated this hike a little bit! I've done the Pacific Crest Trail, which was pretty intense, and the Continental Divide Trail, which was very brutal, but still with fantastic views. But the AT [Appalachian Trail]--of the triple crown hikes--this one is the shortest one.
I have to say, I was a little cocky about it. I was like, 'Ah, it's the shortest one, it's gonna be an easy game.' But it was not.
The terrain was very rugged and very, very difficult--a lot of ups and downs. You could not get any cruising speed, like on the other two hikes. On the PCT [Pacific Crest Trail], there are long uphills too, but you were going up for, like, days, and in switchbacks, and you could look around. But on the AT, the terrain, you have to watch every step. There are so many stones and rocks and roots where you can trip.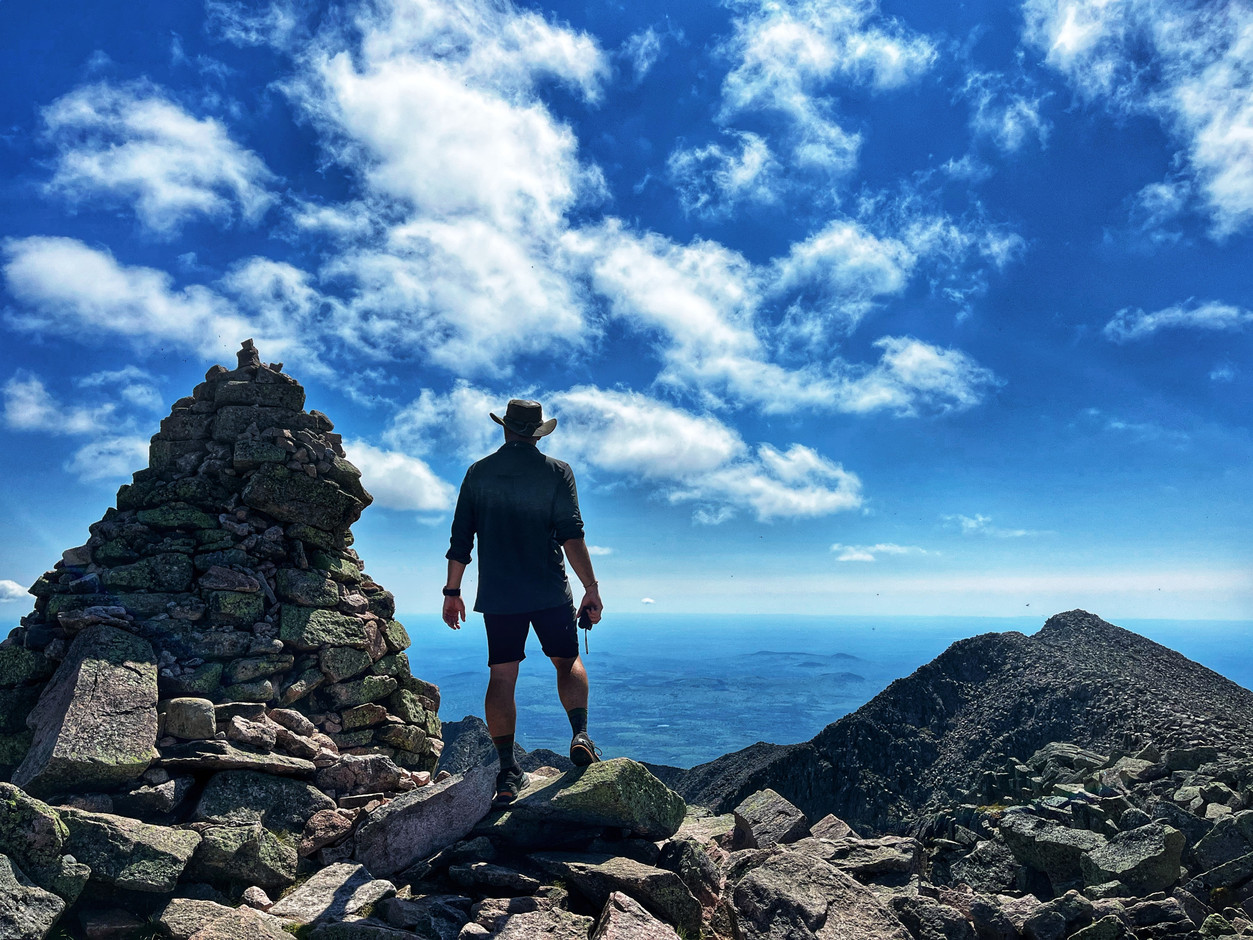 1 / 6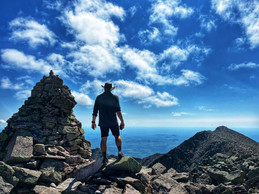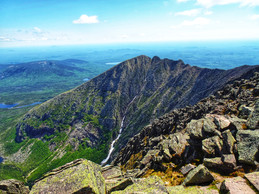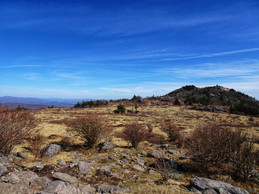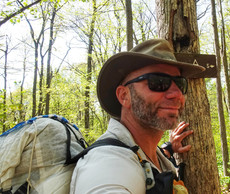 You started your hike on 15 February--International Childhood Cancer Day--and the trek took roughly five months. How was the weather?
Even though in the pictures it all looks beautiful, I had a lot of bad weather, a lot of rain. Right now, there are a lot of floodings on the AT where hikers cannot go on the trail itself.
I think it was the second week or so, going over Roan Mountain [editor's note: Roan Mountain is a 1,916m peak on the North Carolina-Tennessee border], there was an ice storm coming in. We had 18 degrees Fahrenheit--so that's minus 10 Celsius--during the whole day and 50 miles-an-hour wind speeds. That's 80 to 90 kilometres-an-hour wind speeds.
I was literally blown off the trail! It was actually pretty intense that day, and I had to hike 27, 28 miles--that's 40 kilometres--that day.
That's actually where I got my first injury on my ankle because it was too early to do that high mileage, but I had to, because it was too dangerous to sleep outside. I made it to the hostel, but it was pretty intense.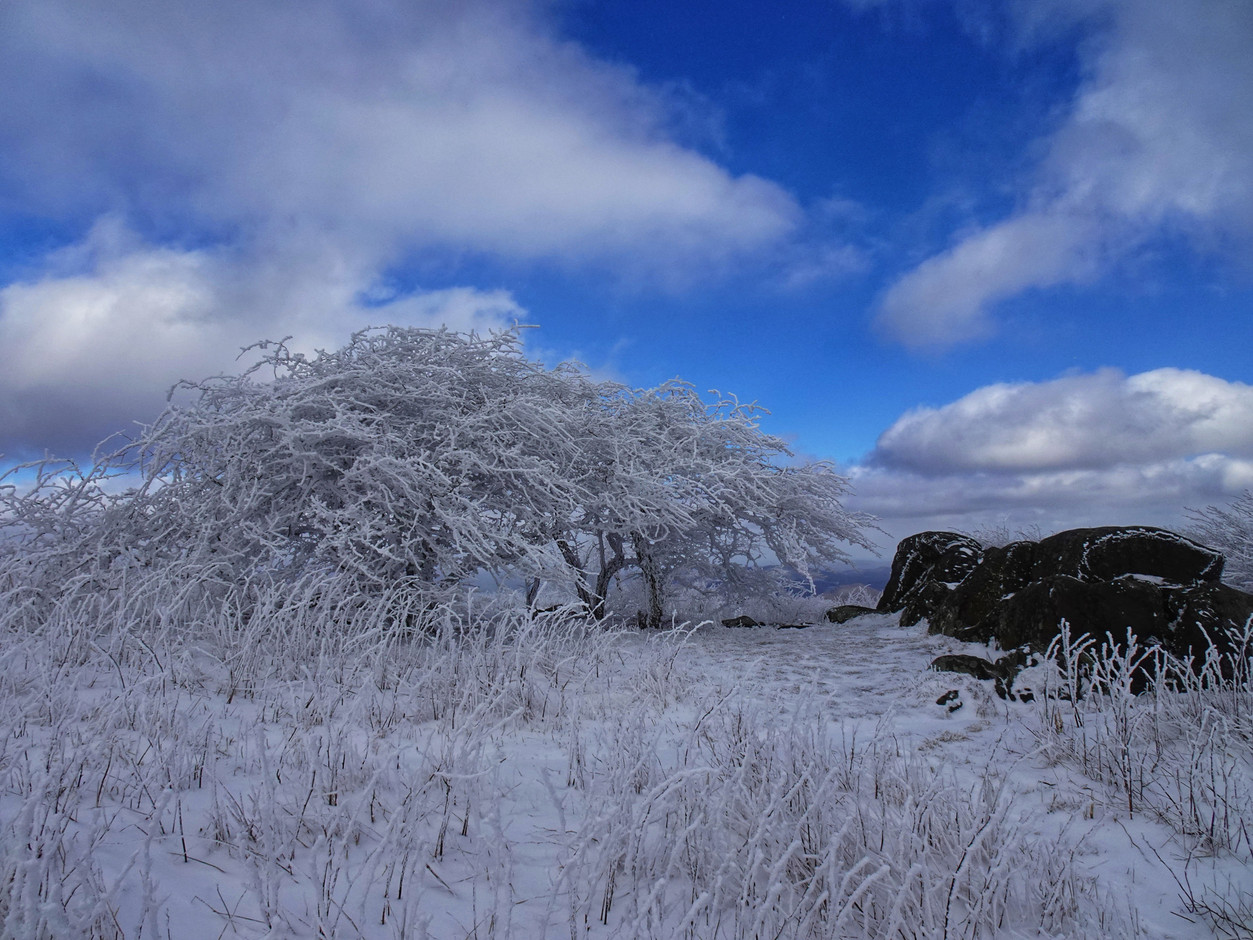 1 / 5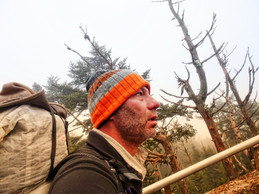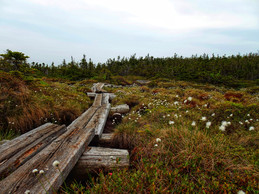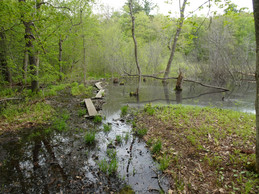 That certainly sounds extremely taxing. Physically, how did you feel during your hike?
I have to say, last year, when I came back from the Continental Divide Trail, I still had some little injuries that were not quite up to 100%. Actually, like after three weeks, my previous inflammations in my tendons, in my ankles were coming back. I have to say, I beat myself up this time. It was pretty rough.
Yikes. Did it get better as you continued hiking? How did you find the motivation to keep going?
No, I sometimes had to take a day off or so. Sometimes I had so much foot pain that I just stopped, and it was, like, mind-numbing. This trail, I underestimated how rough it was, and so, first, I was physically beaten.
I think I'm pretty stubborn, you know--that kept me going. But at some point, I got really tired, and then the thing that actually kept me going on on this trail was again the project itself and the fundraiser for childhood cancer. Giving up, it's not an option.
The project itself, and the people who inspire me to do this, kept me going on. My foot pain and the problems I had on the trail--compared to what they have to go through--was nothing. I didn't give myself the right to give up.
So the project--raising money for childhood cancer--was something you kept in mind during your trip.
Yes, definitely. Before the PCT, I met a little girl--Chiara--and she, and other people, they are the driving force behind this project. They just kept me going on. When I got weak, I brought myself back to that day I met Chiara, when I saw her, how it felt. And I was like--I will not give up. No, no, no, no.
Any idea of the funds that have been raised through this project? Or is this still in progress?
It's still in progress. When I come back [editor's note: Christen was still in the US at the time of this interview], one of my sponsors--the Gunfighters, which is a police-only motorcycle club--they will do on 13 August a charity run in Mersch. They're still raising money for the project. So it's not done.
Five months is a long time to be on the trail. Did you meet any hikers or other people who left an impression on you?
The whole hiking community is just wonderful. It's like a brotherhood: it doesn't matter where you're coming from, it does not matter which skin colour you have, it does not matter which religious views--or none at all--you have. It's just: we are hikers, out there in the wild.
You sit together at the end of the day, at a shelter, or sometimes in town, in a restaurant, with people you've never met before, and you have the most deep talks with these people. And everyone helps the other. It's just a beautiful, beautiful community. That's actually my experience on the three hikes.
Then in towns, there are trail angels that volunteer and help hikers out. They don't even want to have your money, they just volunteer to help you. They invite you for dinner, they cook for you, you can stay with them. It's just a wonderful community. You get to, kind of, pay back into mankind.
This experience, it's just beautiful, on trail and off trail.
1 / 8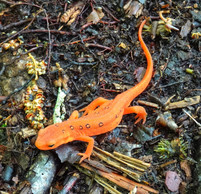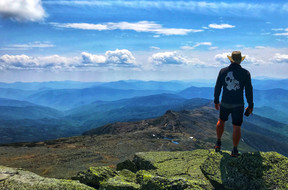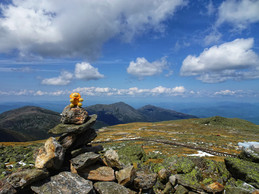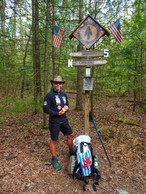 The Appalachian Trail passes through 14 states--from Georgia to Maine. Where would you say you had the most beautiful views?
I certainly liked Virginia, the Grayson Highlands, where there's still wild ponies running around. And I came across the ponies--that was actually very cool! Then Tinker Cliffs and McAfee Knob, which is the most famous point, actually, on the AT.
And, well, the end of the trail. Mount Katahdin was, I would say, the most beautiful day. I had the best views. I had been on a lot of viewpoints on the AT, but as the weather was so bad, I couldn't see anything. There was just fog. Like on Clingmans Dome, in the Smoky Mountains, I was up there, and it was supposed to be a fantastic view, but a storm was coming in. And well, nothing--I didn't see anything. There was just a white wall I was staring at. It was like that pretty often.
But Mount Katahdin--that was beautiful. We had a long stretch of bad weather. It had been raining and foggy for already two weeks. And I had two days to get up there, to take these pictures, which are actually gorgeous. And the next week, it was raining again, and there was flooding on the trail. It was awful. I was lucky I got up there at the right time.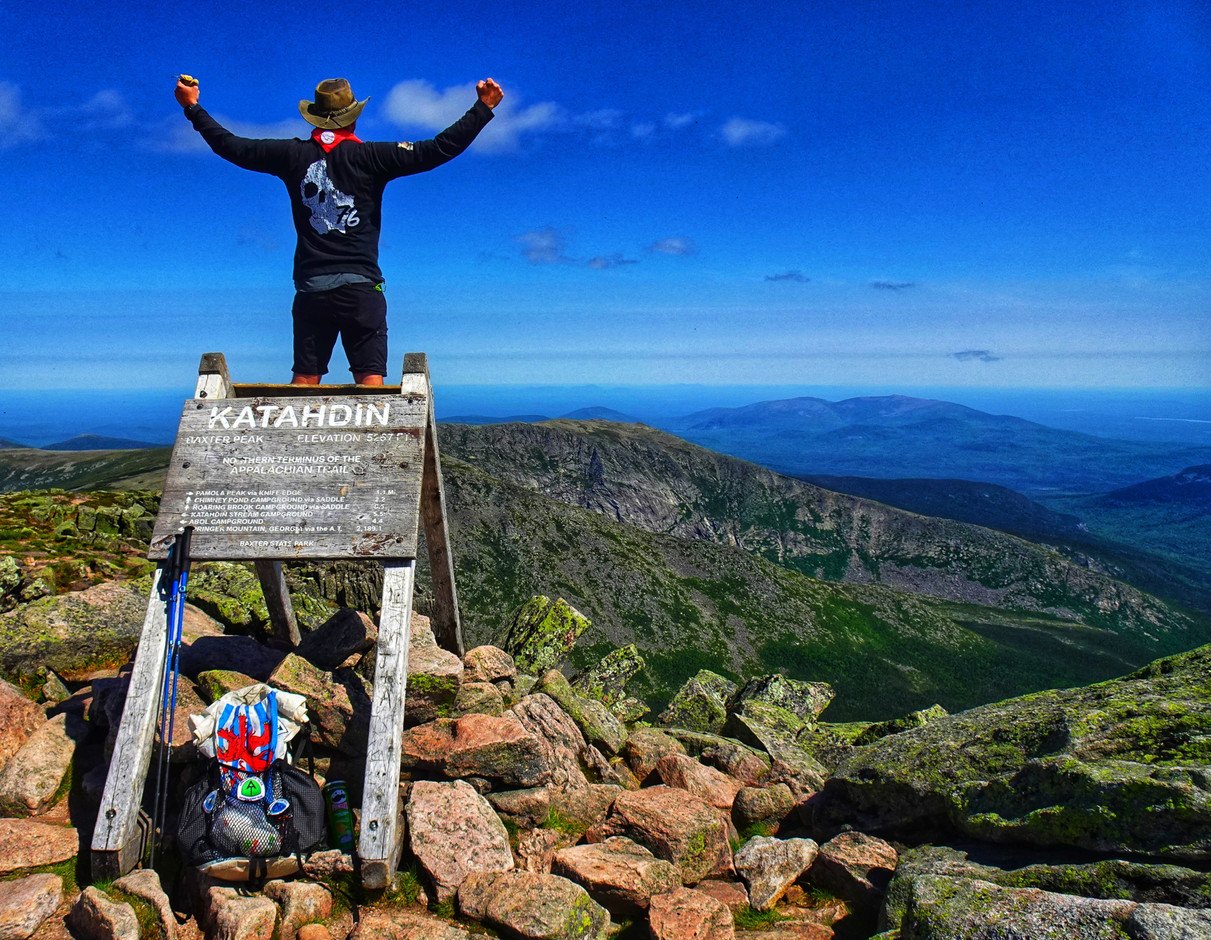 1 / 2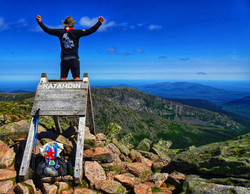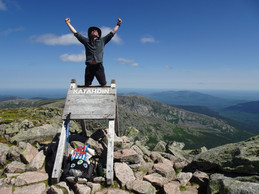 So after all this--what is your next challenge?
I'm eating a lot, sleeping a lot, trying to let my ankles and knees heal up. But I think the hardest part is going back home now. I'll have to go back to work now, after a long time of being on a leave of absence.
The project that I wanted to do next year would have been a bike ride from Alaska down to the Florida Keys. Unfortunately, now it's rescheduled to an unknown date, or year. And that's a project I really, really would like to do one day.
Any final takeaways from your experience?
I'm very grateful that I was able to do these three hikes. And what I learned here--the open-mindedness, how helpful people are and that, we as human beings, we're all the same--I hope I'm able to go back home and bring some of that joy and happiness. Whatever I learned, my whole experience, I hope--back home--I will be able to share it, and bring something of that and spread it.
Find out more about Christen's adventure, his experiences and the project 'Hiking the Triple Crown for Childhood Cancer' here.
Donations for childhood cancer can be made to the Fondatioun Kriibskrank Kanner here, while the Gunfighters motorcycle club is also organising a charity event on 13 August that will take place at the Centre Commercial Listo / Brasserie Batty in Mersch--find more information here.