Pâté au Riesling
This meat pie-style dish is the star of the aperitif in Luxembourg. It's delicious served cold with a touch of mustard! Rieslingspaschtéit, as it's also known, takes its name from the Riesling that is used to make the jelly surrounding the meat filling.
Delicatessen shop Kaempff-Kohler has taken claim of the pâté's parenthood, saying it was created by founder Pierre Kaempff in 1928 to go with afterwork drinks.
Sausages
White, red or pink: there's a sausage to suit every taste in Luxembourg. Let's start with grillwurst, a white sausage that is often eaten with mustard, in a bun. It usually shares the menu with the mettwurst, a red sausage made from smoked pork. Finally, the wäinzossis is the queen of the barbecue, with its fresh, pinkish minced pork.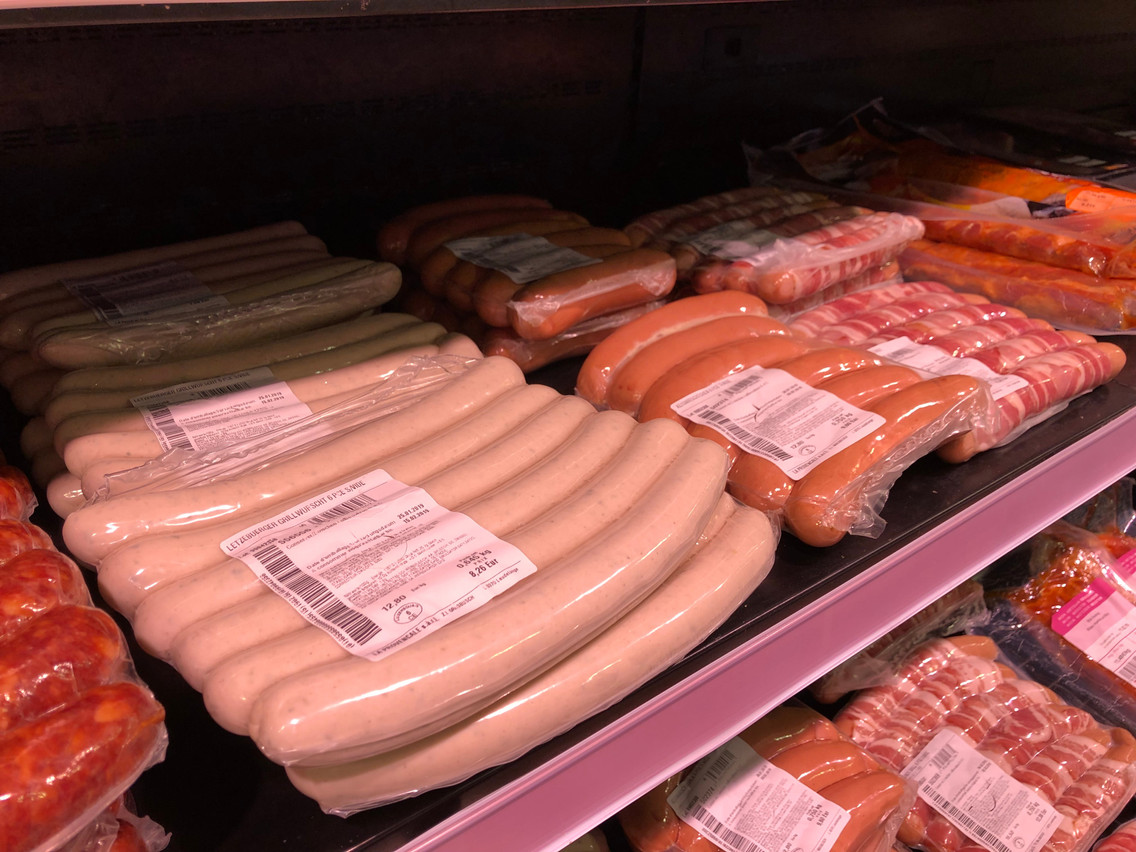 The must-try Gromperekichelcher
A real star of the Schueberfouer but also of the Christmas markets and other funfair events, this grated potato pancake with onions, shallots and parsley is deep fried and eaten either plain or with applesauce.
The bouchée à la reine
What Belgians might call a vol-au-vent, in Luxembourg is the bouchée à la reine. The grand duchy's version also comes in the form of a puff pastry containing meat in a white sauce. However, the stuffing is more limited in variety--pieces of chicken meat sweetbreads, quenelle or ham and mushrooms. It is usually served with fries or rice.
Bouneschlupp
A dish that tastes more like winter than the long summer evenings of 23 June, this bean soup is spiced up with onions, vegetables and smoked bacon. It is eaten at the Christmas market, but also during the Buergbrennen, the large bonfires organised across the country after Carnival to chase away the winter.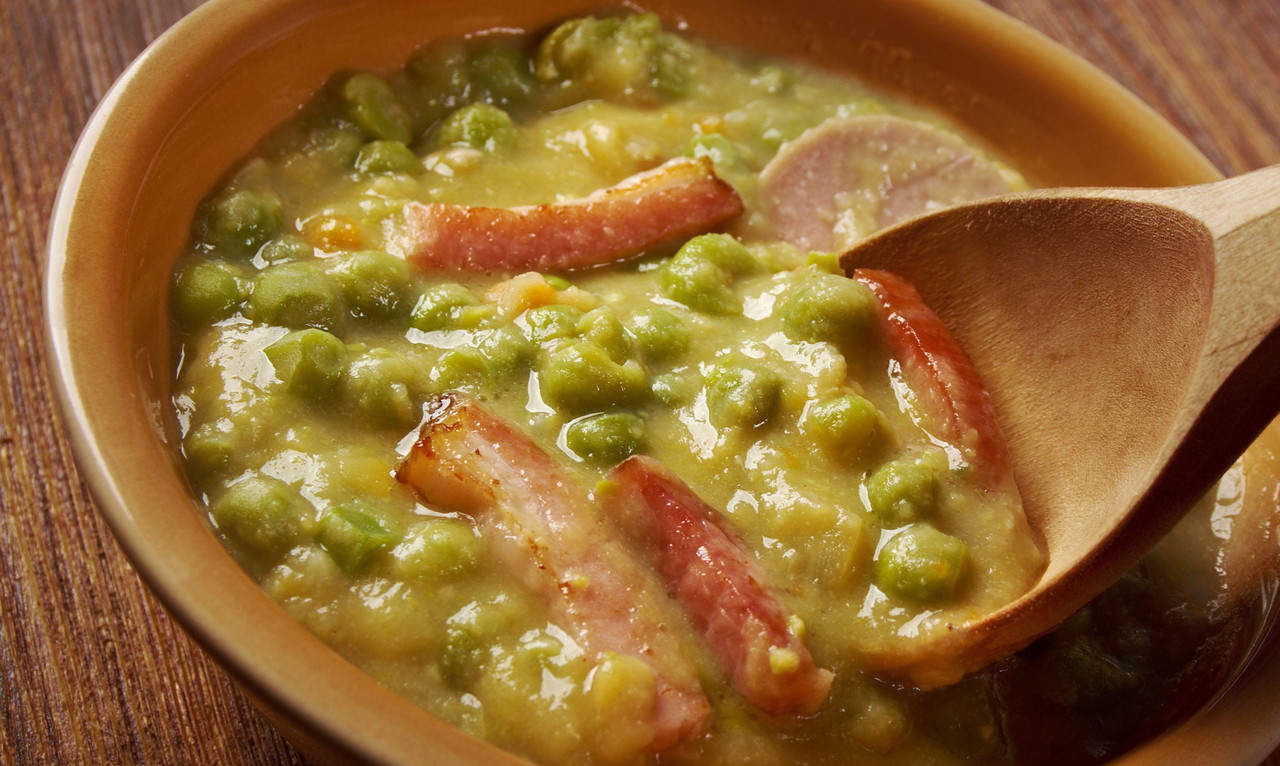 Judd mat Gaardebounen
We're sticking with dishes that offer hibernation at no extra cost with this smoked pork neck accompanied by broad beans. Avoid it on a first date, but definitely enjoy it on a cosy evening in front of the TV!
Kachkéis
Moving on to cheese, this Luxembourg speciality is made from curdled skimmed milk, water and butter. In France's Grand Est region, it is known as cancoillotte, but in Luxembourg it is known as kachkéis. It is also available in a herbed and lean version.
Bamkuch
For dessert, the bamkuch is a popular cake for celebrations such as weddings and first holy communions. Carefully baked on a spit, it is made up of around twenty layers of sponge cake and its softness is enhanced by a hint of rum.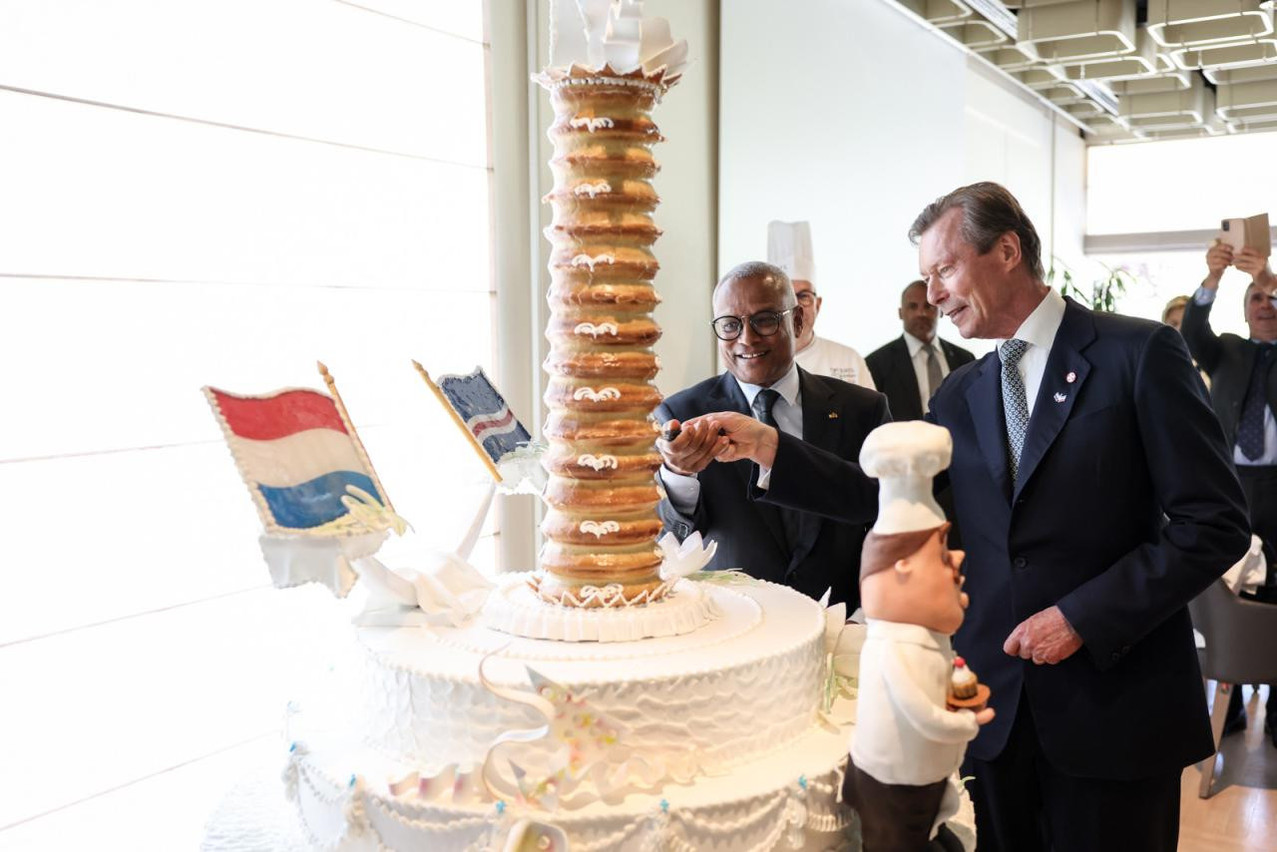 Quetschentaart
Anticipated at the end of summer when plums start being harvested, this quetsch tart is a local recipe well known to gourmets for its sweetness but with a sour touch. The tart is often eaten with whipped cream and some bakers add a crumble on top.
And to drink?
It would take a book, not an article, to list all the drinks available in Luxembourg. So we'll limit ourselves to presenting the main families of beverages, starting with wines. Moselle vintages can be enjoyed both as crémants and still wines.
Then there is beer, with a growing range thanks to numerous microbreweries arriving on the market. Ramborn dominates in the cider segment. As for spirits, there's the classic Maagbitter Buff from Echternach, not forgetting new brands that offer a Luxembourg version of the must-haves, such as Opyos gin, The Groom and Lët'z Spritz.
Not yet subscribed to the Paperjam Foodzilla weekly newsletter? Then sign up here! (In French)
This story was first published in French on Paperjam. It has been translated and edited for Delano.