"It was a difficult and long way to arrive here," said Mohamadi. She arrived in Luxembourg with her husband and daughter nearly four years ago, transferred from a refugee camp in Greece.
Their application for asylum has been denied twice by Luxembourg authorities, but the matter is still being treated in court. Mohamadi and her family fear another rejection. "It's not possible to go back to Afghanistan," she said in an interview with Delano.
One of Mohamadi's brothers came to Luxembourg in 2015, but other family members are back in Afghanistan. "They are very nervous, afraid," she said. "The situation is very difficult, especially for women and girls and also for minority people."
Mohamadi and her family are part of the Hazaras, an ethnic and religious minority group that is considered one of the most oppressed and dispossessed communities in the country.
Amnesty International on Thursday said the Taliban had massacred nine Hazara men after taking control of Ghazni province last month, referring to eyewitnesses. The organisation expects that more people have been killed. "Ethnic and religious minorities remain at particular risk under Taliban rule in Afghanistan," said secretary general Agnès Callamard in a statement.
"When you're Hazara, it's clear that your face is different and easily they pick out the people and kill them without question," Mohamadi said.
Media attention on Kabul is hiding crimes committed in other regions, she said, adding that she doesn't believe a word of the Taliban's assurances on television.
A spokesman for the radicals during a press conference this week said the Taliban were committed to women's rights under the laws of sharia, adding they would be allowed to work and study "within frameworks". The group also promised amnesty for government officials.
"They try to show that they have changed. But I think it's just an act," Mohamadi said. "They are different groups in different cities. The group in Kabul try to show themselves in a better light."
Homeland, but not home
Afghanistan is Mohamadi's homeland, but she no longer considers it home.
Born in Iran, her family decided to move back to Afghanistan when she was 15. "For the first time, I saw my country," Mohamadi said. "It was a very difficult life in Afghanistan after the war. But we accepted it to end being refugees."
Mohamadi graduated from university in 2011. As an architect, she worked on a project to restore the Darul Aman Palace in Kabul. The Taliban launched a series of attacks on the building in 2012. Because of discrimination faced as Hazara and over concerns for their safety, the family decided to flee. "When you see your life is, again, in danger, you choose to leave," she said.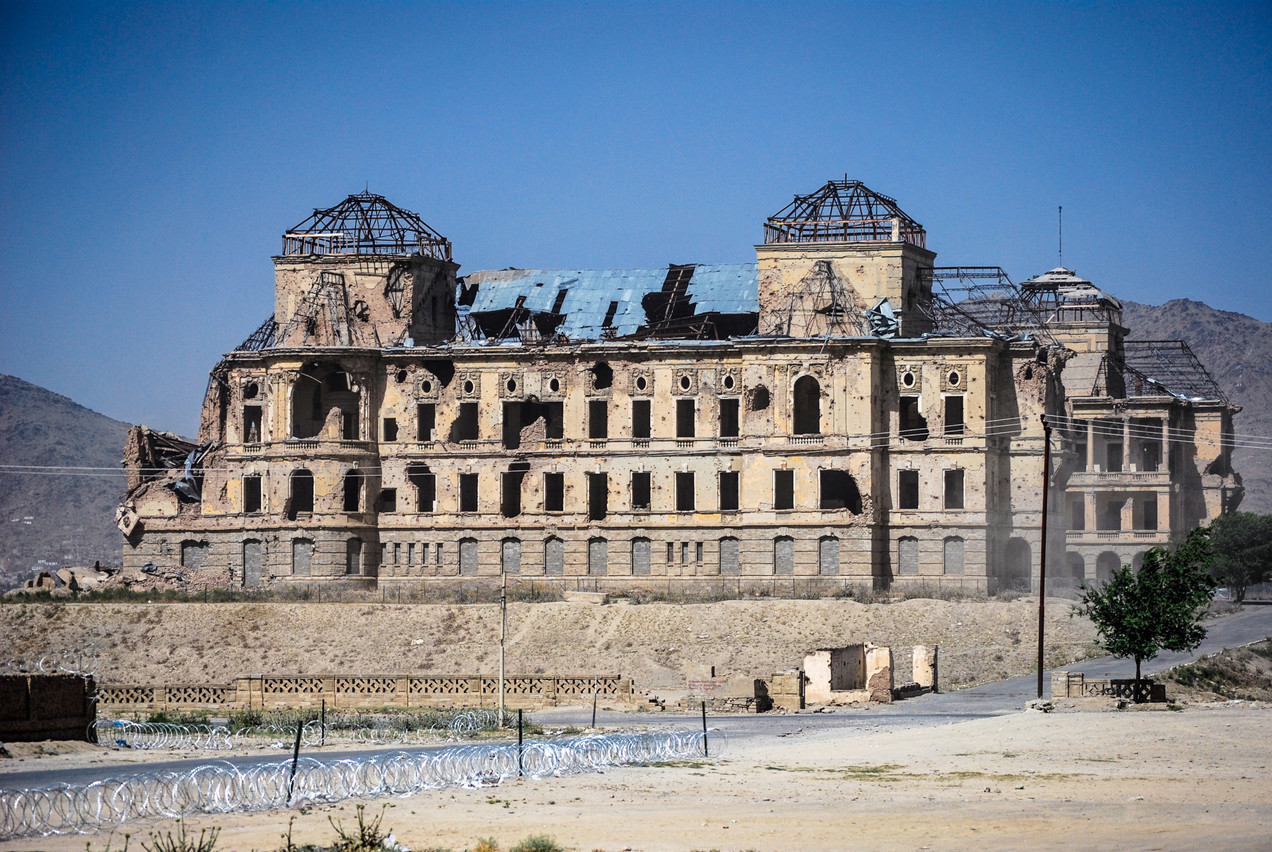 She would consider returning to Afghanistan if it was safe for her and her family to do so, Mohamadi said. Right now, however, she is looking for ways to get her mother out of the country. "If I had papers and a job here, I could support them."
Luxembourg foreign minister Jean Asselborn (LSAP) has spoken out against the deportation of asylum seekers back to Afghanistan. His ministry did not answer Delano's questions this week whether applications for international protection would be systematically approved as a result of the conflict.
The future of their young daughter--who attends primary school and speaks the local languages--makes it all the more difficult for the Mohamadi family to cope with their uncertain prospects.
EU leaders have said the bloc must come up with a joint response to the potential arrival of asylum seekers on its borders. At the same time, member countries have long been divided on migration policy. The kind of agreement needed to prevent a repeat of the Syrian refugee crisis seems out of reach.
"It's very difficult for people who are living here to imagine their life in that place," Mohamadi said about Western governments squabbling over whom to get out of Afghanistan and how.
Twenty years lost
A generation of young people in Afghanistan grew up without the Taliban in power and while there were attacks and conflict, they enjoyed greater freedoms, education, an independent press, and more. "When I imagine the situation, it's like a nightmare for me. In reality, of course, it will be even worse," Mohamadi said.
Much has changed in the country since 2001. "People know about the outside, they are educated. Children were going to school. We could see a lot of change, a lot of progress. But after this, I think we have lost those 20 years."
Videos circulated widely on social media this week showed women taking to the streets of Kabul protesting against the Taliban and demanding their rights be respected. Whether these pockets of opposition will be able to survive, however, remains to be seen. They could also thrive once the shock of the Taliban's quick advance abates.
Panjshir in the Hindu Kush is the last holdout against Taliban rule. A group of fighters and politicians, including vice president Amrullah Saleh and other members of government, have vowed to fight back.
"If that happens, we will have a lot of death and victims again in Afghanistan."
In the meantime, Western leaders have called on the Taliban to respect human rights, to allow the safe evacuation of people from Kabul airport. "But they do what they want." 
The EU's foreign policy chief Josep Borrell on Tuesday evening said the union would suspend development assistance to Afghanistan until it can speak with the Taliban. The commission has pledged around €1.2bn in aid for the 2021 to 2024 period.
Humanitarian help will continue, Borrell said following a virtual meeting of EU foreign affairs ministers. The EU will have to speak with the Taliban, Borrell also said, but insisted that dialogue did not imply Brussels is recognising the new regime.
Mohamadi thinks the Taliban shouldn't be recognised as Afghanistan's official government. "Because they are the Taliban from many years ago; they are the same."