"You can't teach an old dog new tricks." This expression might well suit chef

Jan Schneidewind, whose career has been a busy one. The son of a family of hoteliers and restaurateurs, over the years he has become something of a rock star in Luxembourg cuisine. After apprenticing with Pierre Romeyer in Brussels at his three-star restaurant, Maison de bouche, he moved to Luxembourg in 1991 to open his first restaurant.
In 2009, he created Le Windsor and took up the challenge of offering gourmet cuisine in a business park. Schneidewind then went on to develop Brasserie-Bar B13 in Bertrange, offering his customers a more relaxed culinary experience in a contemporary, all-glass building overlooking a park. Then came Hesper Park and Atelier Windsor. In 2020, he agreed to take over the Kava restaurant, but a succession of building sites and the arrival of covid put paid to this adventure.
The call of the Philharmonie
Schneidewind had already worked with the Philharmonie on several occasions for their catering. The contract to run the restaurant, until then handled by

Stéphanie Jauquet's group (Cocotte, Um plateau...), was coming to an end. The Philharmonie team asked Schneidewind if he might be interested in taking over the contract.
After making a few enquiries, the chef agreed to take up the challenge and, in September 2022, took over management of the Tempo restaurant at the back of the building, which overlooks Place de l'Europe, as well as catering for the concert hall's events.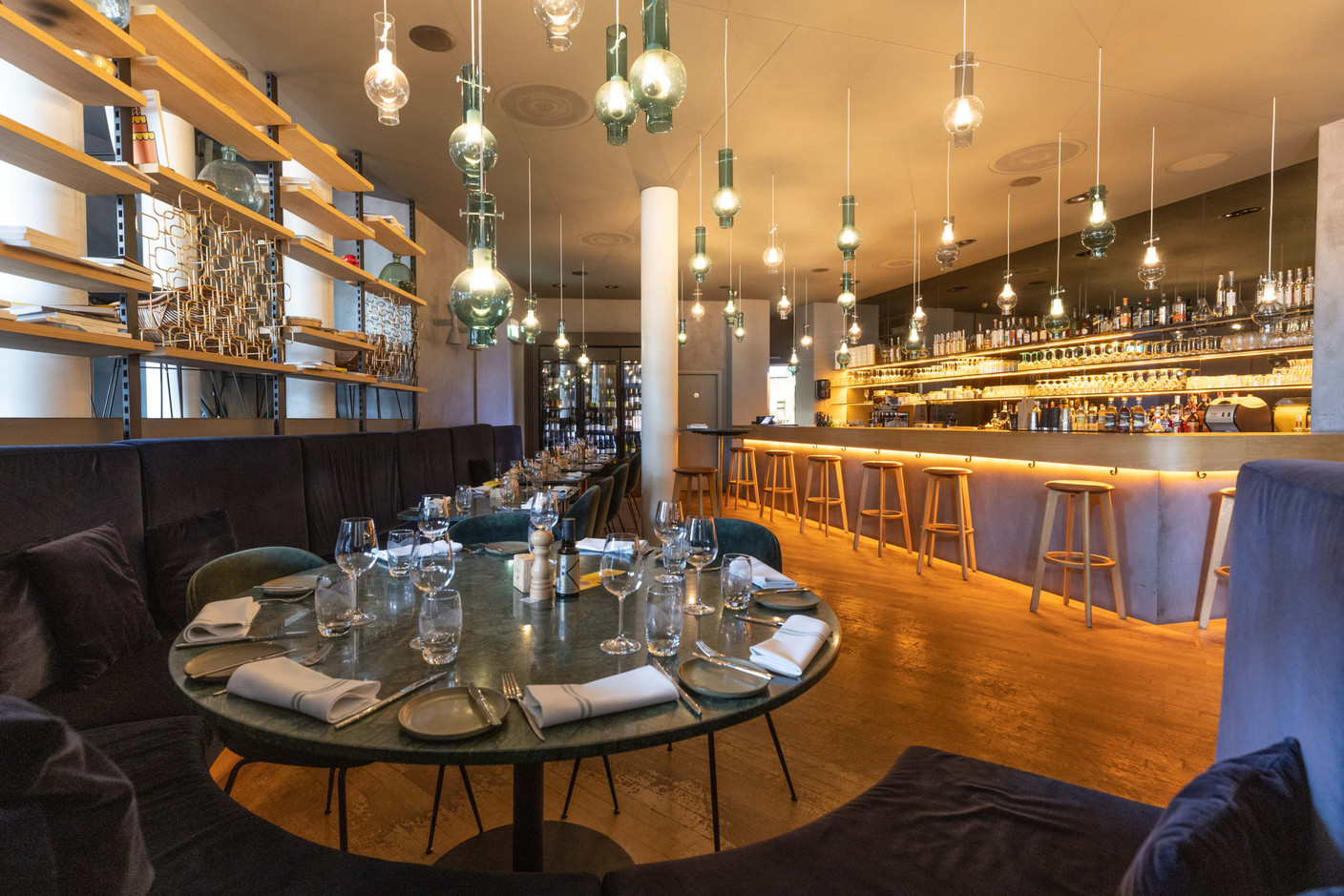 1 / 4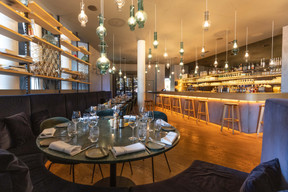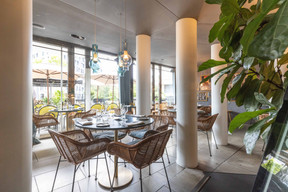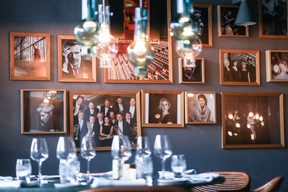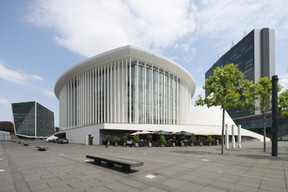 "For this restaurant, I've chosen to offer 'honourable' cuisine, using local produce as much as possible, with dishes that are both honest and gourmet," explains the chef.
To satisfy his evening clientele, who often come to eat before the show, he offers a "Backstage" menu with starter and main course served in 30 minutes (€44). At lunchtime, customers are more likely to come from the surrounding offices, and the à la carte choice is wider, with the option of a lunch menu (starter, main course, dessert) at €39.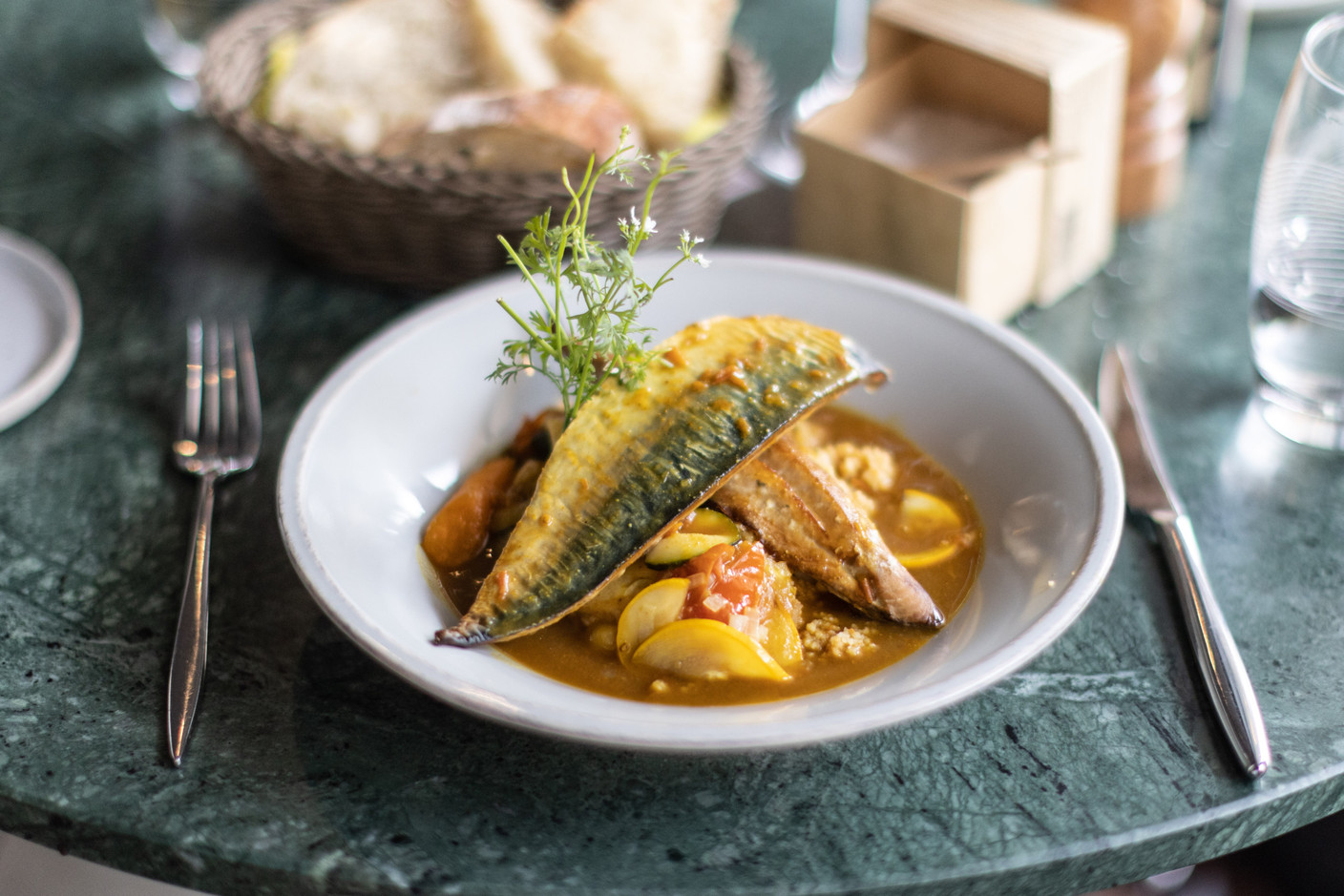 1 / 2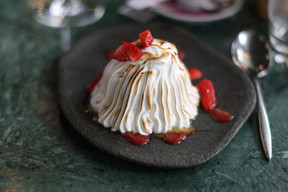 And what about the work on the restaurant linked to the extension of the building? "It's still on, but not quite on schedule," says the chef. This is also why the chef has two different management deadlines: until 2026 for the catering and a renewable annual contract for the restaurant. "But it's not because there's going to be work that we'll disappear," reassures Schneidewind. Although he cannot yet say exactly how, the chef and his team are thinking about an innovative solution to offer their customers a temporary solution.
Tempo: 1 place de l'Europe, Luxembourg, tel. 27 99 06 66
Not yet subscribed to the Paperjam Foodzilla weekly newsletter? Then sign up here!
This story was first published in French on Paperjam. It has been translated and edited for Delano.