The body responsible for coordinating the development of one of the capital's business districts forecasts that there will be 23,700 people living in the area by 2040, up from 4,000 in 2020. It suggests that the district's maximum capacity would be capped at 27,500 beyond 2040.
Residents will be housed in a handful of projects the Fonds are developing, including affordable housing units. According to its 2020 results, the Fonds Kirchberg bought 10% of the Baumeister-Haus and Tralux developments to sell on an affordable basis to first-time buyers working in the capital or surrounding areas on a 99-year lease basis.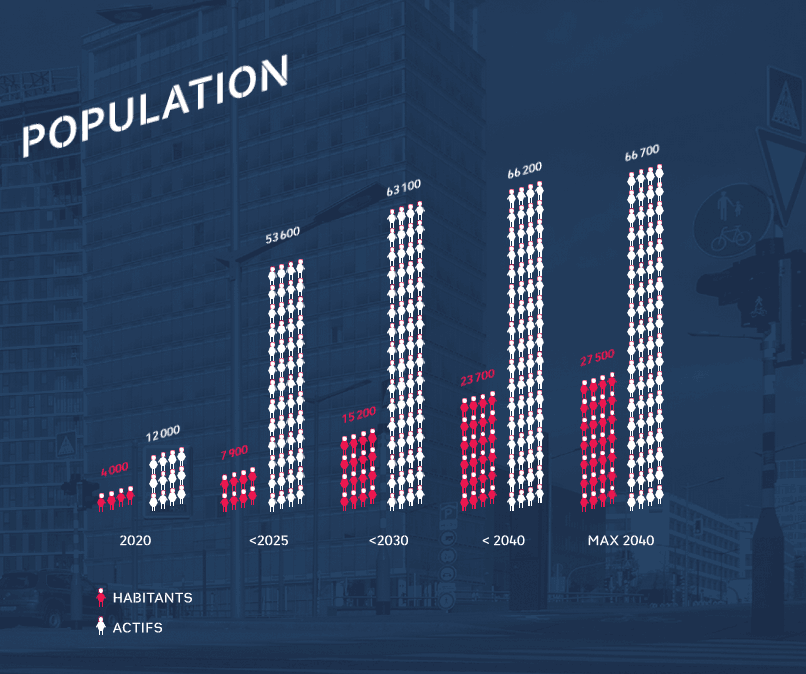 "In the short-term, before 2023, around 757 flats are expected to be sold in the areas of Réimerwee East and West, Kiem West and in section A of a new urban zone on the southern side of boulevard JF Kennedy," the Fonds writes.
Nine new buildings will be constructed in the latter, of which six will be affordable housing offered through the SNHBM and three will be sold on the open market.
Over the next five years, the Fonds says it will develop new master plans for Grünewald West, JFK Zone B, along boulevard Konrad Adenauer, in Laangfur and on the former Eurocontrol site. "In the medium-term, between now and 2026, 1,038 homes will be available for sale in the cited zones."
Second tramline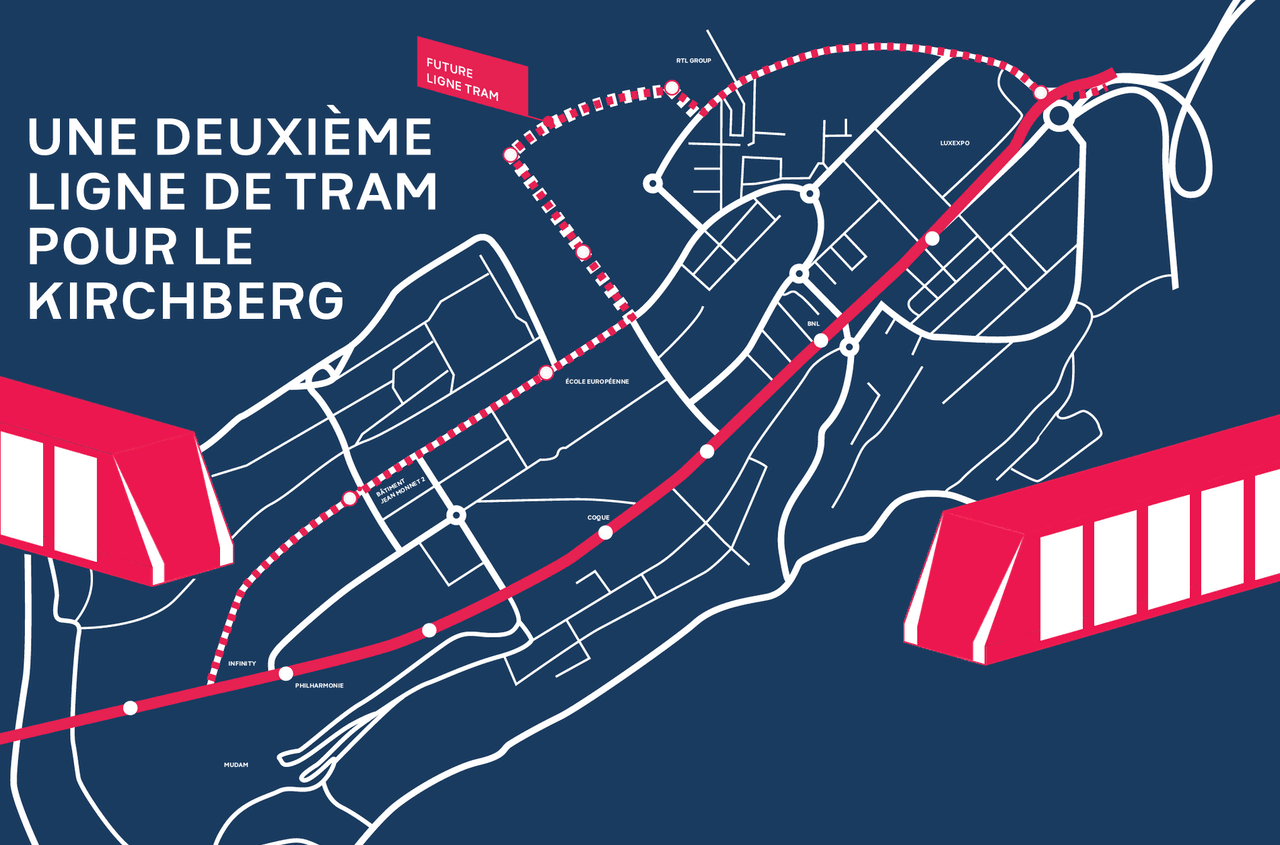 Up to 2030, a second phase will add a further 1,360 homes in JKF South Zone B, Grünewald West, Laangfur and in rue Tony Rollman and Kubebierg. The district will see its last developments in the Kubebierg and Laangfur areas and at Luxexpo. On 24 hectares in Kubebierg, it expects to construct 3,127 energy-efficient homes.
A number of mobility projects are planned to support the growth, including a second tramline along boulevard Konrad Adenauer, and a footbridge at the Mudam end of the district, work on which will begin in autumn 2021.
The district, which mushroomed from agricultural land over the past 20 years, will also see the number of workers based there skyrocket. The Fonds estimates that, by 2040, there will be 66,200 people working in Kirchberg, up from 12,000 in 2020.