In the 2023 edition of KPMG's CEO outlook survey, more than 1,300 global CEOs--from companies that had annual revenues of over $500m--were asked about their views on the economy, disruptive technology, talent and ESG. KPMG Luxembourg's managing partner

David Capocci provided more details on the results during an interview with Delano.
"The main takeaway is probably something that is not surprising," said Capocci. "CEOs are facing multiple challenges and obstacles to growth, and on multiple fronts." These include geopolitical uncertainty, expectations from stakeholders around ESG and how generative artificial intelligence will be integrated into corporate strategies, as well as accompanying challenges.
That being said, KPMG's survey found that 73% of global CEOs said they were confident in growth prospects over the next three years, up two percentage points from last year's survey (71%) and an increase of 31 percentage points compared to February 2021. "So they remain positive," noted Capocci.
CEOs in Luxembourg were even more optimistic: 100% of respondents said they were confident, compared to 80% in 2022 and 50% in 2021.
Differences between global and Luxembourg CEOs
In the 2022 survey, emerging/disruptive technology was ranked as the top risk to growth by global CEOs. This year, the number one risk cited by global CEOs was geopolitics and political uncertainty.
"What is surprising is that today, it's at the top of the list, compared to last year," said Capocci, adding that Russia's full-scale invasion of Ukraine had already started by the time the 2022 survey was conducted. "It's really become a top risk for growth for global CEOs."
Luxembourg CEOs also named geopolitics and political uncertainty as their top challenge. "But there are two key differences," Capocci pointed out. Regulatory concerns and talent are amongst the top risks to growth, say Luxembourg CEOs.
"The how, the why and the what"
For Capocci, the biggest challenge lies around three priorities, which he describes as "the how, the why and the what."
The first point concerns "the how." "When we think about generative artificial intelligence, how can organisations leverage on this technology?" he said, mentioning a few questions that companies should consider. "How can we--as an organisation--be more efficient? How can leaders better understand all the potential of artificial intelligence, and how to implement this technology and integrate that into business strategies?"
The challenge around "the how" is "to spend the money in the right place and to have the right skills to take advantage of this opportunity," said Capocci.
We need to make sure that people see value in the work they do in a company.
The "why" aspect relates to people and talent in the workforce. The younger generation, in particular, wants to understand "why" they do things and how it impacts society, argued Capocci. "We need to make sure that people see value in the work they do in a company."
"Artificial intelligence will help people to focus on added-value tasks and remove repetitive, time-consuming tasks," he added. "So there is a clear link between the two objectives."
The last point centres on ESG, said Capocci. Despite the challenging economic environment, CEOs still need to focus on ESG. "They realise it's not optional." ESG considerations cannot be postponed--they need to be integrated into business strategies and meet stakeholder expectations. The survey found that 24% of global CEOs think that ESG will have the "greatest impact" on their customer relations and 16% believe it will help build their brand reputation.
Talent, talent, talent
Talent was one of the "differentiators" between global and Luxembourg respondents, noted Capocci. "In Luxembourg, 50% of Luxembourg CEOs have designing the right value proposition for their employees as an operational priority."
For Capocci, there are three key pillars to building this proposition: flexibility in the organisation of work, talent retention--"talent retention is the new talent recruitment; if [employees] remain within a firm, you don't need to recruit them"--and upskilling.
64% of global CEOs, they anticipate a full return to the office in three years.
"There is one statistic that I found very surprising," he noted. "64% of global CEOs, they anticipate a full return to the office in three years." And on top of that, "87% say they are likely to reward employees--like with favourable work or pay raises, promotions, bonuses--who make an effort to come back to the office."
This is a global CEO survey, cautioned Capocci, and isn't necessarily the case in Luxembourg (where many firms aim to provide flexibility to their employees, he added), but these results show the "traditional, office-centric thinking that is at CEO level."
The survey also found that 80% of global CEOs agree that the cost of living will harm their organisation's prosperity over the next three years. This point came up during the national election campaign, but it's not just a Luxembourg issue--it's a global one, said Capocci.
"I am confident that the new government is working hard in addressing this issue," he added. To make sure Luxembourg stays competitive, it's key "to keep this openness to the world" and to maintain an "international footprint and international business," which can really attract people.
Technology adoption comes with "change of mindset" 
Lack of skills and integrating new technology are key challenges. "Now that artificial intelligence has entered the game," it's more important than ever to upskill people, training them to properly and efficiently use and integrate technology into their business, he argued. And this can't just be delegated to the IT department--it needs to be fully embedded and integrated into the business in order to increase efficiency.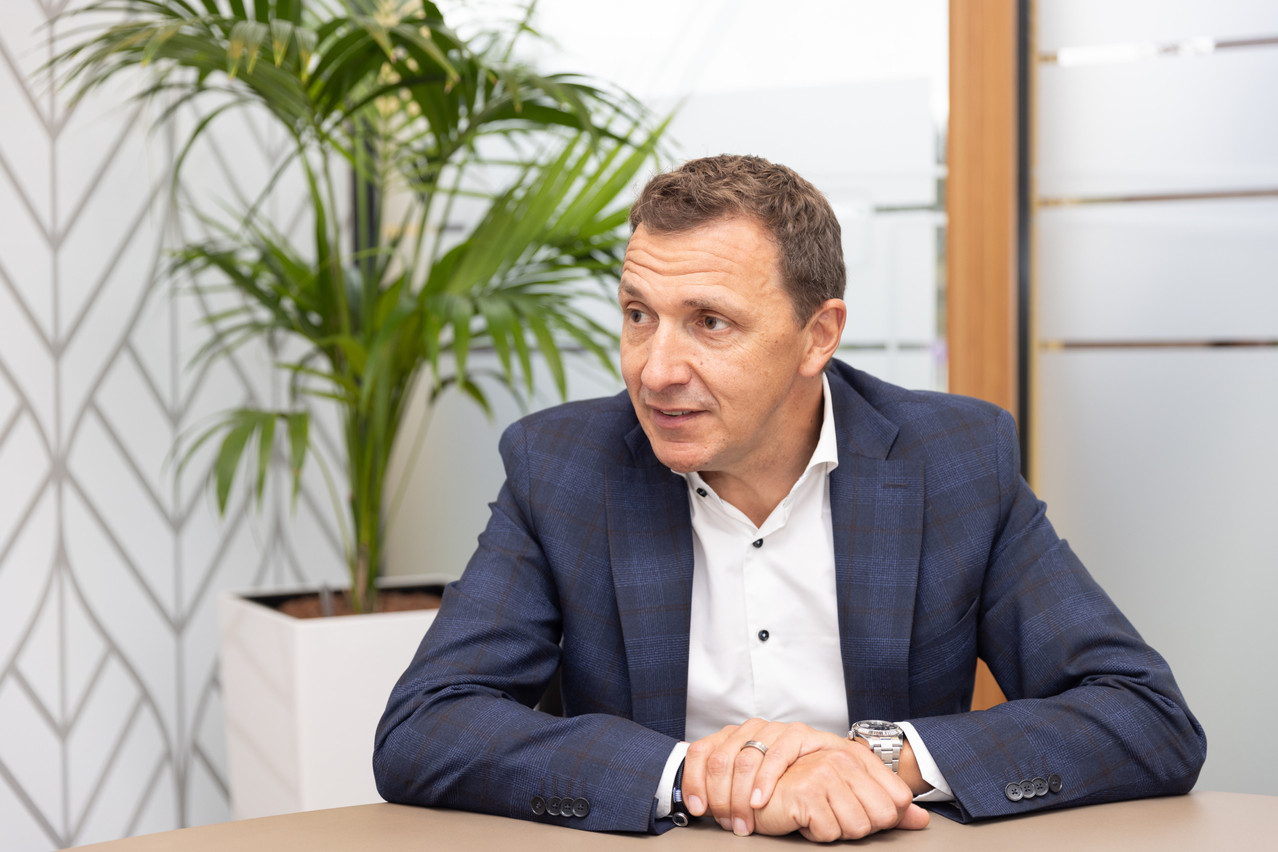 "It comes also with a change of mindset," he said. "If people don't have the right mindset, they will never be able to integrate, use or take full advantage of technology."
70% of Luxembourg CEOs think AI could bring new cyberattacks
"Technology will not stop," said Capocci, "but it needs to be regulated. It's a challenge at the global level," he added, referring to the AI Safety Summit that took place in London in early November. It will be crucial to design the right policies and implement the right practices, as well as address topics like how to avoid misusing the technology or how to protect client data.
57% percent of global CEOs cited ethical challenges as their top concern when it comes to implementing generative AI, noted Capocci, with the figure increasing to 70% amongst Luxembourg respondents.
And even though AI might be able to help with detecting cyberattacks, 82% of global CEOs and 70% of Luxembourg CEOs think it could also bring new attacks, found the survey.
"Everybody agrees on the fact that AI needs to be integrated. But everybody also understands that there are still key challenges or questions to address before being able to take full advantage of the artificial intelligence."
Find Luxembourg-specific results from KPMG's survey here.
This article was published for the Delano Finance newsletter, the weekly source for financial news in Luxembourg. Subscribe using this link.