The scent of the sea will once again waft through the Rue de Strasbourg: the Kraken fishmonger's opens its doors on Tuesday 9 November, almost opposite the legendary Central' Poissonnerie, which closed in February 2020.
"The brand will be the same as Thym & Citron: only top quality fish from fishmongers or small boats", Florent Demesmaeker, partner of this new business alongside the owner of the grocery shop Thym & Citron, Gérald Polis, explains to Delano's sister publication Paperjam.
The duo decided to take over the fishmonger's shop when the owner retired, but it needed to be refurbished. This is why they opted for a switch in locations: the former fishmonger's at no. 50 became the Thym & Citron grocery shop last May, while the former grocery shop opened in 2009 and located just opposite was refurbished as a fishmonger's this autumn.
Catering and sushi on the menu
In its 47 years of existence, Central' Poissonnerie has been the only fishmonger in the capital. "My aim is to have a real independent and specialised fishmonger's in Luxembourg again," says Gérald Polis.
The entrepreneur plans to make two weekly trips to the Rungis market, on the outskirts of Paris, to stock his stalls.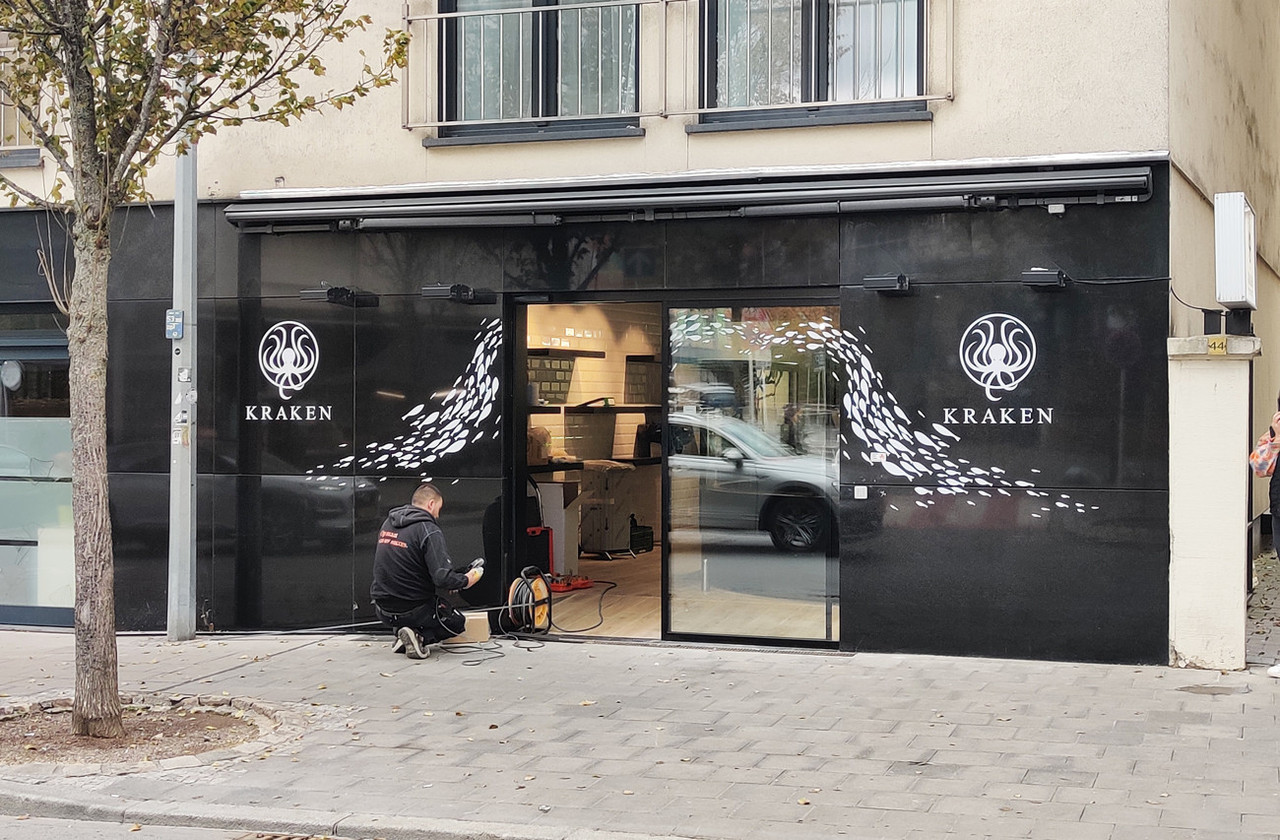 Alongside fish, shellfish and seafood, he announces a catering service and the sale of sushi prepared with fresh ingredients. "Akira Yasuoka, the chef of Kamakura, coached the team to make the sushi," adds the shopkeeper.
This is because the Japanese restaurant at Le Grund is one of the customers of the new fishmonger's, as is its neighbour, the Michelin-starred Mosconi restaurant.
An air of renewal in the neighbourhood
The new shop employs five people in its 80m2 cell on Rue de Strasbourg. Often associated with the lack of safety of the Gare area, the artery has seen a commercial blossoming in recent years with trendy bars and restaurants such as Partigiano and more recently Madame Jeanette. Local shops are also multiplying, not unrelated to the growth of the local population.
In addition to the Soho project, built between Rue de Strasbourg and Rue de Hollerich, the district should welcome more new residents in the coming years with the completion of the Nei Hollerich project. The Central Park building, the transformation of the Landewyck site, and Unicity are among the projects to be completed.
This story was first published in French on Paperjam. It has been translated and edited for Delano.