Serves 8
Preparation time: 1 hour 15 minutes
Cooking time: 50 minutes
200 g flour
80 g icing sugar
25 g almond powder
120 g very cold butter
1 egg
Salt
6 lemons
6 whole eggs
250 g caster sugar
60 g butter
6 egg whites
300 g caster sugar
Crémant de Luxembourg Extra Brut, Domaine Mathis Bastian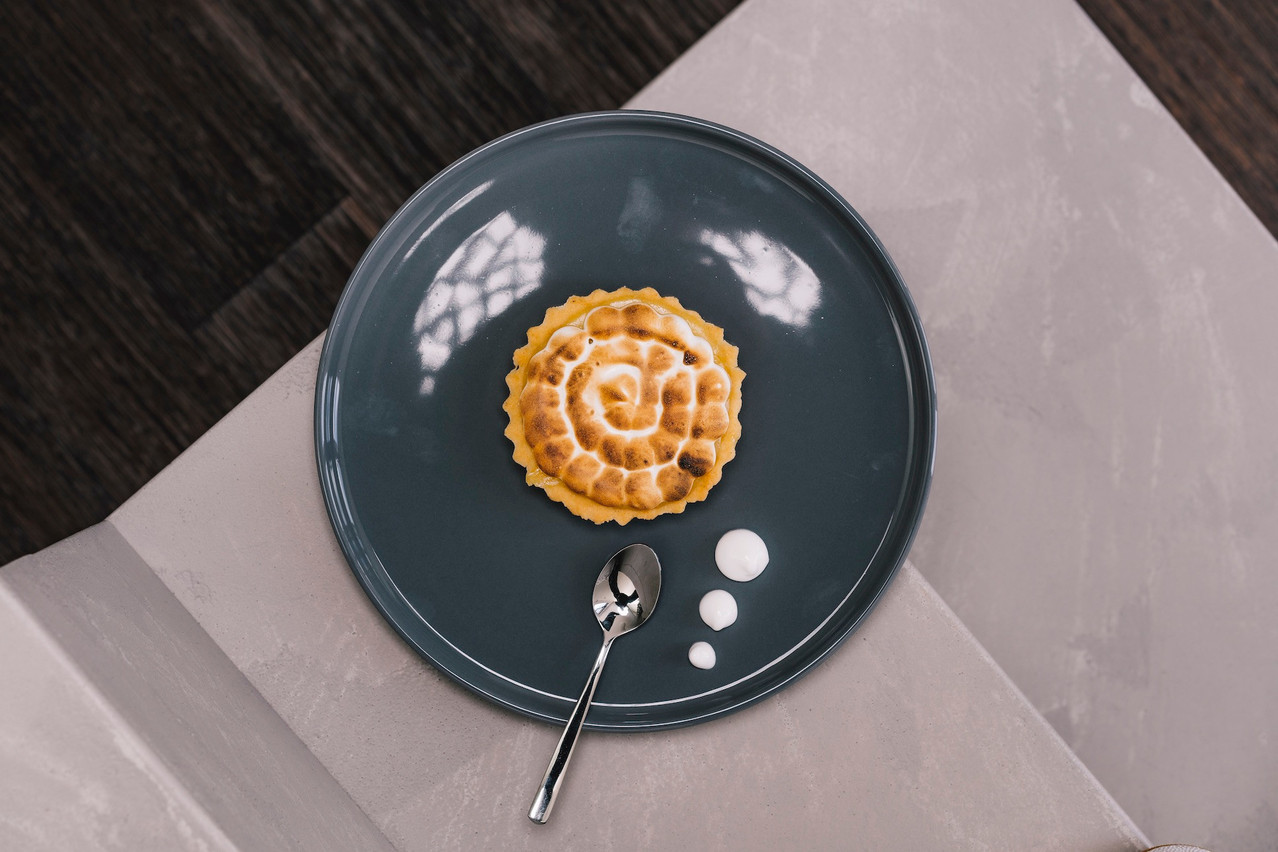 Recipe
Cut the cold butter into cubes. In a bowl, mix the flour, almond powder, icing sugar and a pinch of salt. Add the butter and mix with your fingertips to obtain a fine "sand". Beat the egg with a spoonful of very cold water, then mix with the "sand" until you have a smooth ball.
After 30 minutes in the fridge, roll out the dough on a floured work surface. Place it in the dish or mould, sticking it well to the sides. Prick the dough and put it back in the fridge for 30 minutes (so it doesn't puff up when you bake it).
Preheat the oven to 160° C. Top the pastry with dried beans and bake for 30 minutes.
Remove the beans and brush the bottom with beaten egg. Return to the oven for 3 minutes.
Zest the lemons over the sugar, then squeeze them. Combine the zest, lemon juice, caster sugar and eggs yolks in a saucepan. Cook over a low heat, stirring with a whisk (do not boil!), the mixture should thicken gradually to form a smooth cream. At the end of the cooking time, add the butter.
Pour the mixture onto the pre-baked tart base, spread it evenly and bake at 13°C for about 15 minutes. Remove from the oven and allow to cool.
Beat the egg whites until stiff. Add the sugar and continue beating at full speed for a good 5 minutes. When the meringue is ready, fill a piping bag and decorate the tart. Finally, blowtorch the meringue to give it a nice golden colour!