It was two years ago that Magali Lehners and Alexandra Colombo relocated their yoga studio to Limpertsberg. They had outgrown their previous space in the city centre, so change was on their minds—but they fast-forwarded their plans when opportunity rang: a beautiful old chapel in Limpertsberg was put on the market for commercial use.
Thus, from March 2019 onwards began a fresh goal for the yoga instructors: to make Jivamukti Yoga Luxembourg, newly housed in the former Sainte Marie nunnery, into a staple not only for the local yogi community but also for everyone in the neighbourhood. "It should be a cultural space in Limpertsberg," Lehners said, outlining the duo's vision. "A place where we have yoga classes, but also lectures, music. It should be open to everyone. The place itself is very cosy and quite open." 
After serving its time as a nunnery, the site became a dormitory; one of Colombo's yoga students even recalls renting a room there during long-ago studies. The stained glass of the chapel has survived both transitions, being now repurposed decoratively in the yoga classrooms. And the chapel itself makes for an ideal event space, according to Lehners. "The acoustics are amazing," she explained. "We've had concerts already."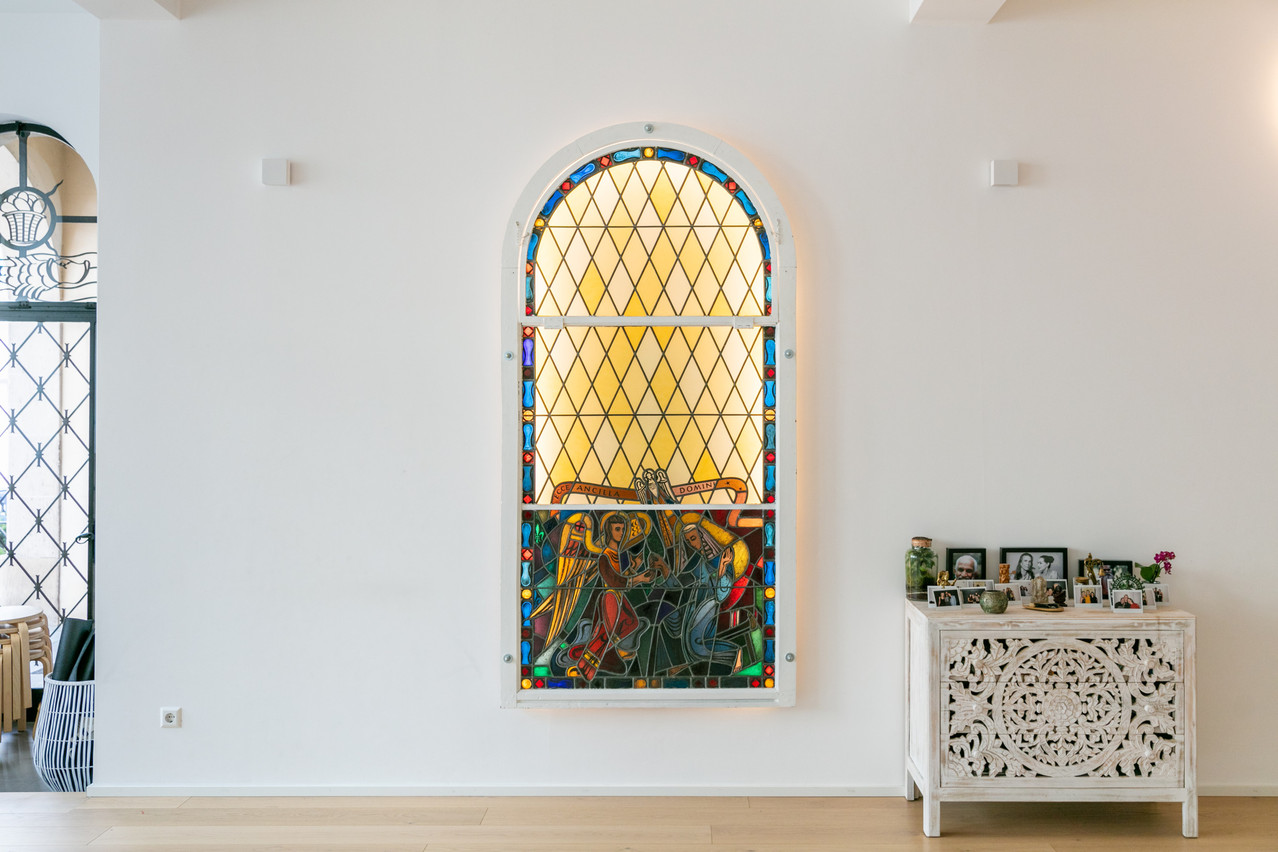 In fact, a series of onsite concerts and lectures had been revving up when the pandemic struck in early 2020, sending the pair into "survival mode". The survival prospects seem good, however, judging by the upbeat attitudes of the two yogis. Another good business omen is the frequency with which pedestrians, apparently, walk right up to the building and orally vent their curiosity about it.
"They see this place, which is like a chapel, but they don't know immediately what it is," Lehners laughingly explained. "They are intrigued. Some people come up to the window and just shout inside, like, 'What is it? Is it a yoga studio?'"
Perhaps this supports the unscientific truth that some sites have a near-mystic continuity to them, a location or energy that draws people in (or doesn't). Erstwhile chapel and present-day yoga studio aren't even wildly different to one another: meeting places for mind and body. And the acoustics probably haven't changed at all.
But the actual yoga classes and the studio's community spirit don't merely coinhabit the building: they are interlinked. Part of the Jivamukti school, Lehners and Colombo told me, is the integration of the physical practice with certain philosophical elements, organised around five pillars: nonviolence, meditation, scripture, sound and devotion. "Devotion" has the sense of devoting your practice to something, possibly to your own positive thinking but equally to somebody else. "This would be a practice of humility," Lehners explained. "What you practice is knowing that you're not the centre of everything. You devote your practice as an act for someone else."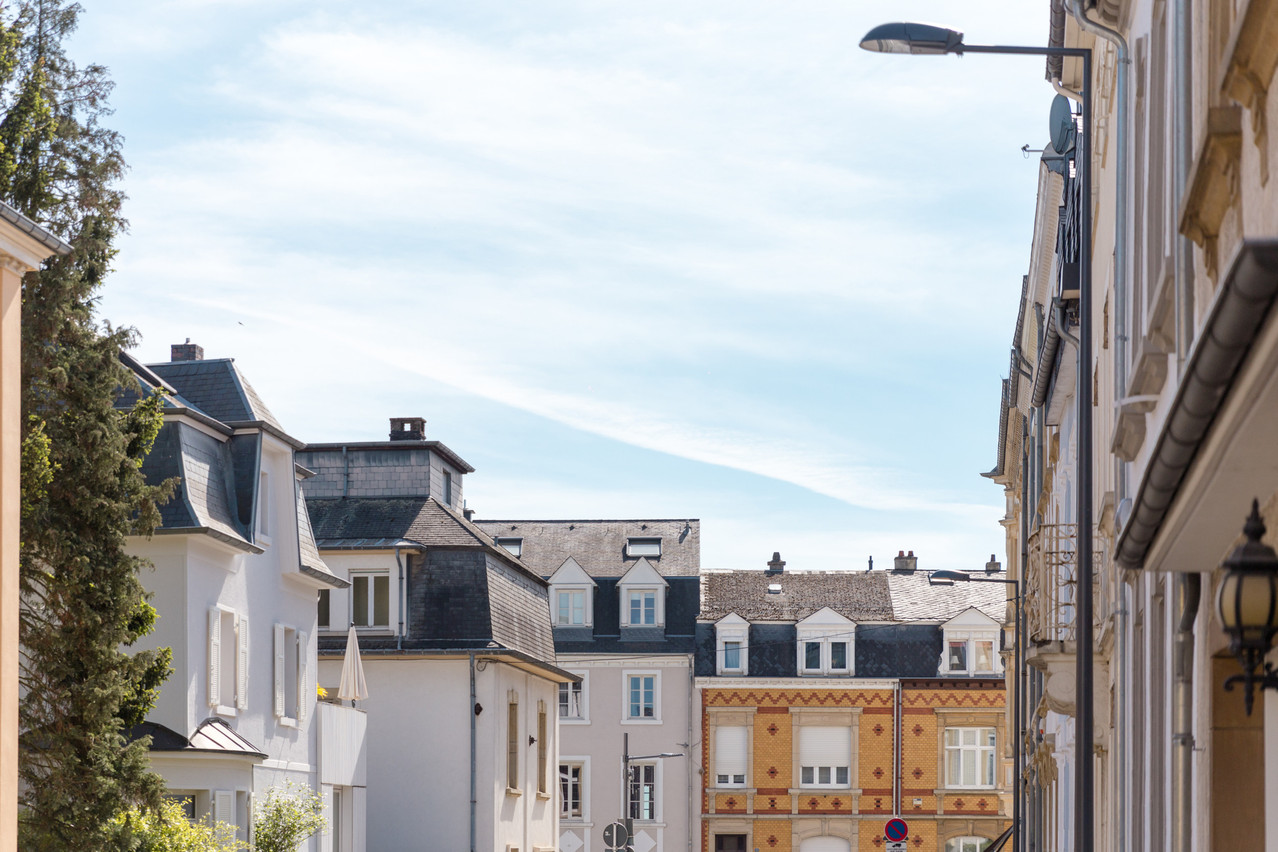 As for the studio's community-building ambition, the neighbourhood's pre-existing network of seniors has provided the first boon. "My class of 65+ has exploded since we moved to this quarter," said Lehners. "It's mainly people from Limpertsberg now. And they all know each other—it's almost like a meeting point for them, twice a week."
With a chuckle, she added: "If I have to cancel a class, I actually only have to tell one of them and word will spread."
Pre-pandemic, the pair also were pleased to observe students from other classes spontaneously deciding to go for drinks at Tramways. They hope to see more of that kind of thing as concerts and talks are eventually relaunched alongside the yoga instruction, which is open to people of all ages and abilities. 
Local recs
The duo were kind enough to recommend a few of their favourite neighbourhood spots. They'd like to see more coffee shops in Limpertsberg, but Ready?! is their favourite choice (with plenty of vegetarian options), while for a fuller meal the Vietnamese restaurant Xin Chào "is also amazing". Simply having a walk around is also lovely, they added, with Tony Neuman Park being a highlight. And a final noteworthy stop would be Italian épicerie Capricci.