At the helm of the very chic bar Le 18, located in the Hôtel le Place d'Armes (Relais & Châteaux), Yolan Pinard has been showcasing his expertise in the creation and brilliant interpretation of cocktails for some three years.
Today, his knowledge of Luxembourg's local produce allows him to highlight it with a summery and tempting cocktail: the 1867.
Ingredients
Five-year-old Plantation Rum, 50ml
Velvet Falernum (spiced rum syrup of Caribbean origin), 10 ml
Liquid Luxembourg honey, 15 ml
Fresh lime juice, 25 ml
Egg white, 15 ml
Agostura or Bitter Hellfire, 4 splashes
Crémant (Pinard uses Domaine Mathes), 25 ml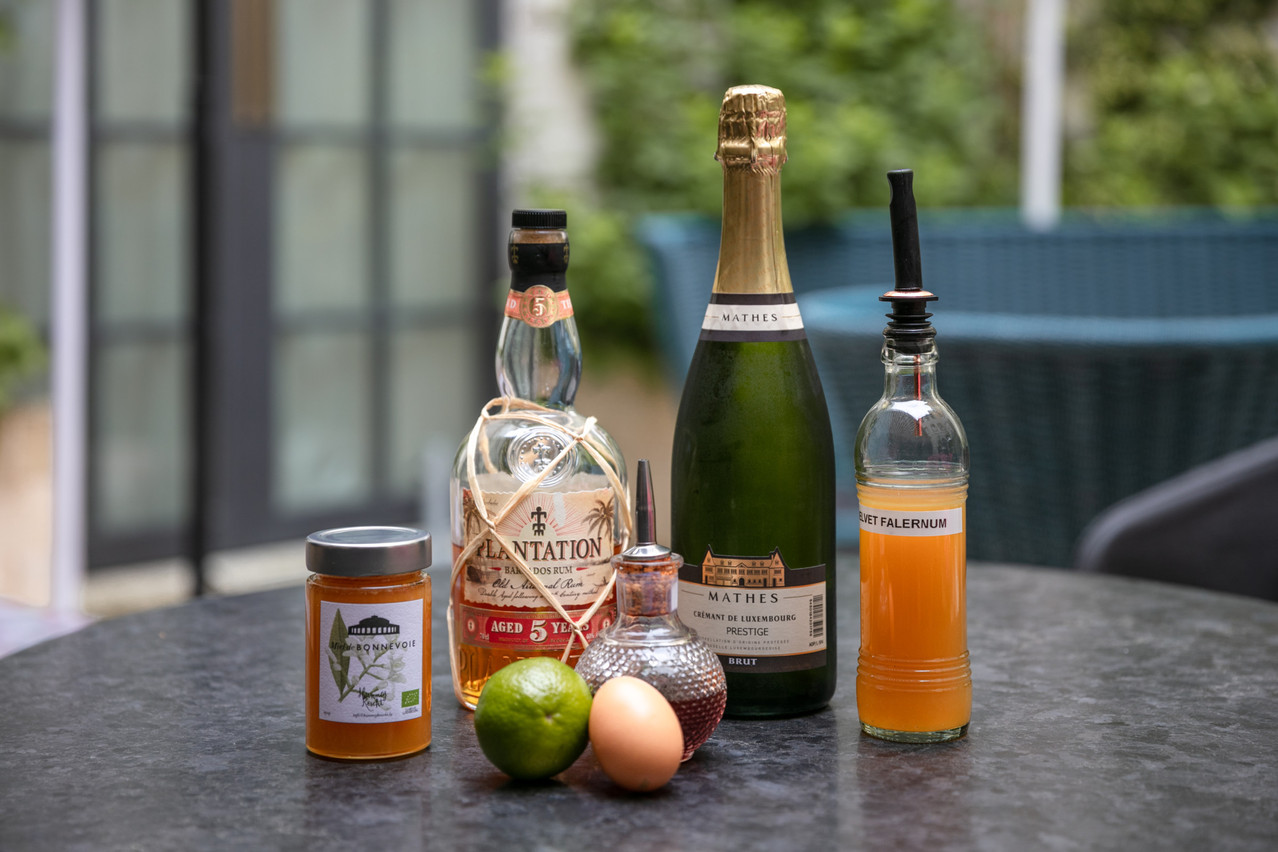 "First of all, I would like to point out that I used HunnegKëscht honey for this cocktail, which is a tasty organic city honey produced in Bonnevoie by beekeeper Hugo Zeler," says Yolan. "I particularly like this product, which shows that beautiful things can be produced even in the heart of Luxembourg's capital!"
To prepare the product, all you have to do is combine all the ingredients (apart from the crémant) in a large shaker. Do a dry shake, i.e. without ice cubes, then fill it with ice and do a second shake. Then fill with crémant and pour into a cocktail glass through a "fine strain" (a fine sieve or a chinois strainer) to obtain a very homogeneous result and a beautiful foam.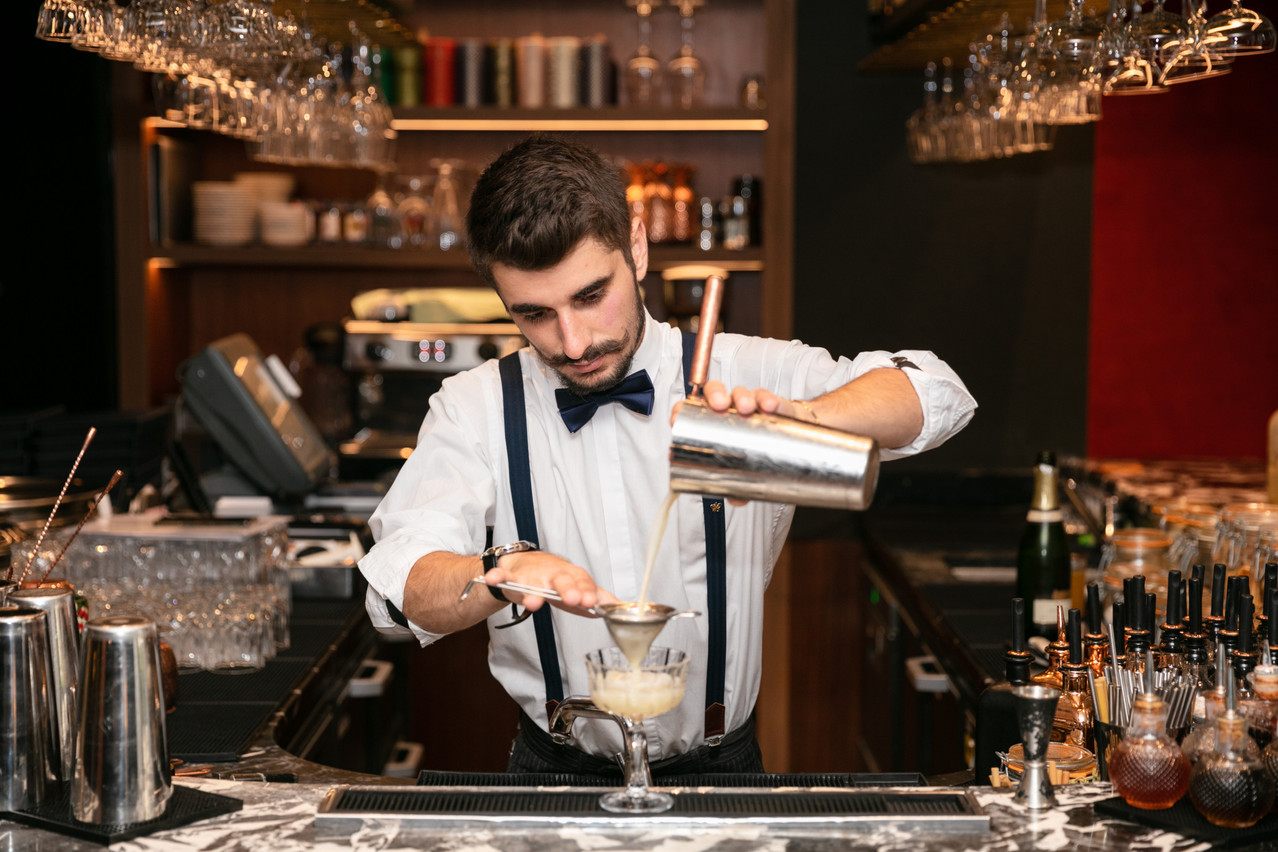 Yolan personalised his cocktail with an "18" stencil, but a small Luxembourg edible flower can also create a beautiful final presentation.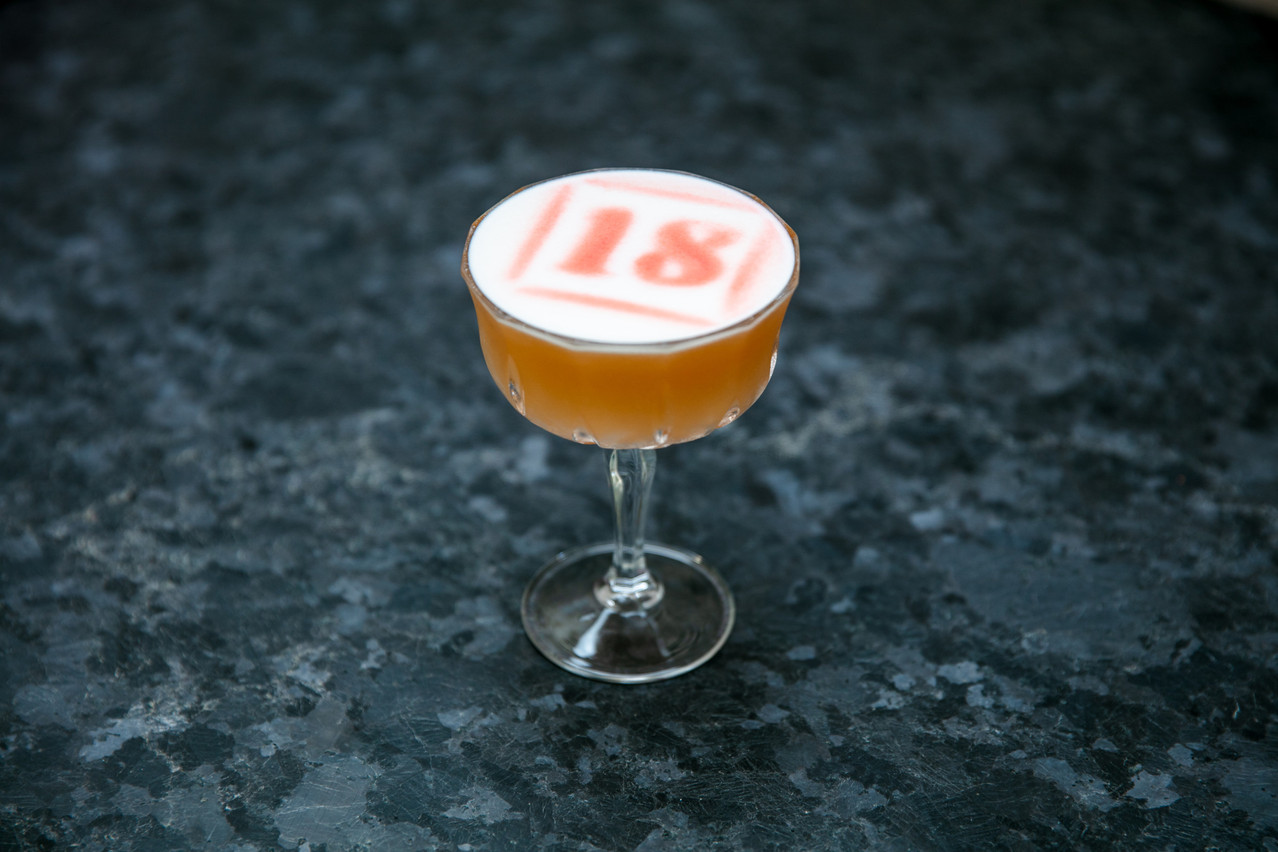 Le 18, at Hôtel Le Place d'Armes: 18, place d'Armes, Luxembourg (Centre-Ville), T. 27 47 37 21 1
Not yet subscribed to the Paperjam Foodzilla weekly newsletter? You can subscribe here! (in French).