The Luxembourg company, which currently employs around 200 people in the field of technical safety, technical environmental protection, hygiene and food safety, has decided to move from its administrative headquarters on Avenue des Terres-Rouges in Esch-sur-Alzette to Boulevard des Lumières in Beval.
The building, with a usable area of 9,794m2, is designed by architectural firm WW+, in collaboration with consulting engineers of Schroeder & Associés and Felgen & Associés.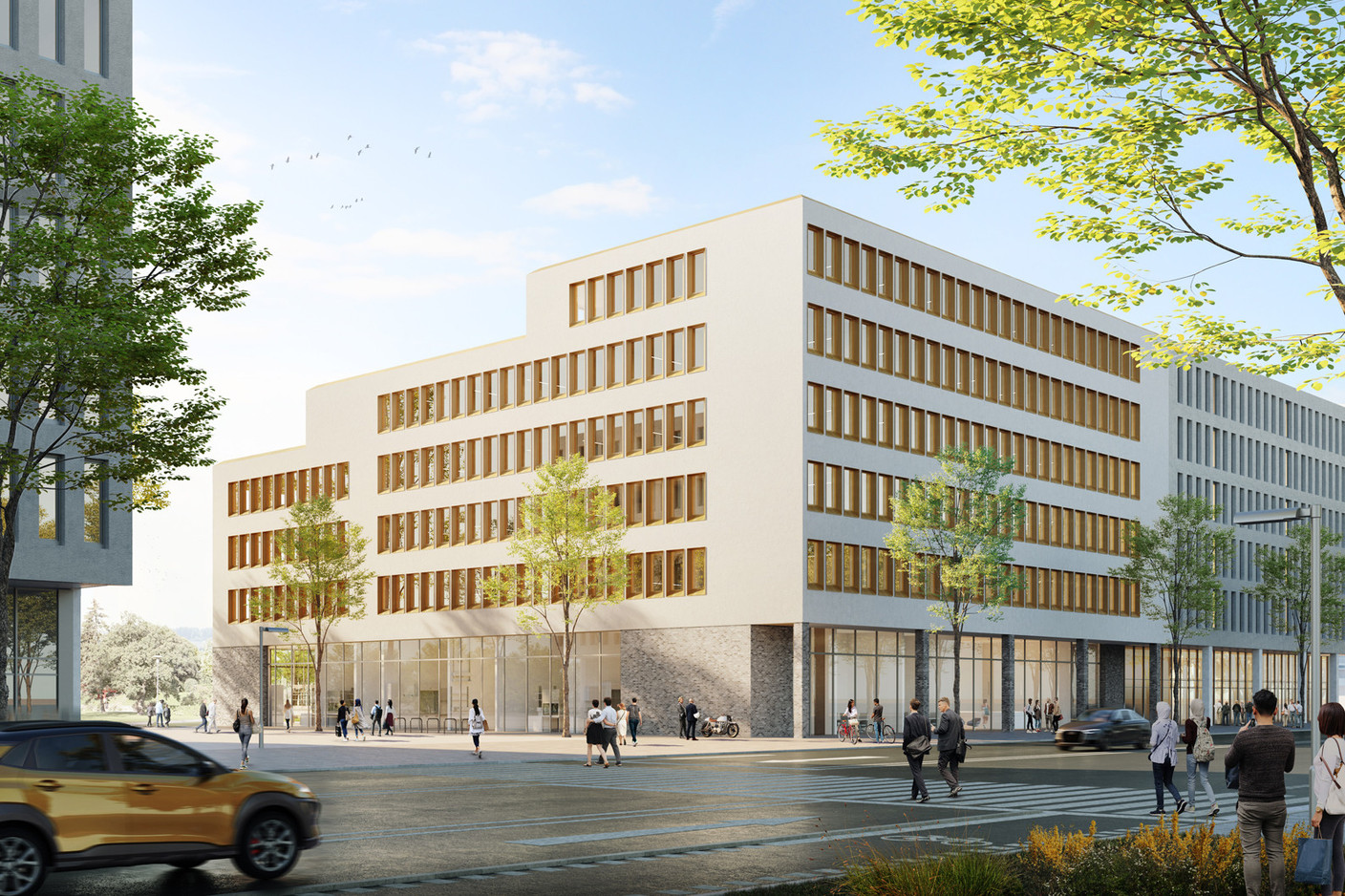 1 / 2
The new building will have eight floors, two of which will be underground. The new spaces have been designed taking into account ideas by representative of the firm's various departments. Well-being at work but also efficiency and productivity will be at the centre of the building's design.
The entrance to the new building leads to a foyer with a large glass façade and a ceiling height of four metres and a staircase that wraps around the lift connecting the five floors. Large windows on the landings provide plenty of natural light, encouraging employees to use the stairs rather than the lift.
The facilities sport three large meeting rooms, separated by removable partitions, which, when folded, create a large gathering space. The ground floor also houses a catering area with a terrace and office space that can be rented to a third party.
1 / 3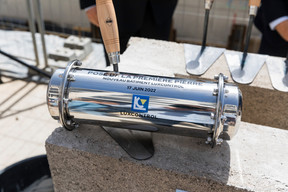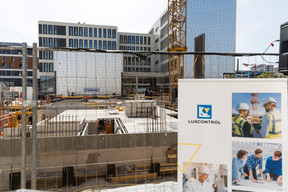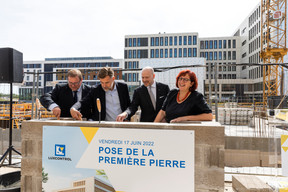 The offices are located on all five floors, which have plenty of natural light and are user-friendly. In the central area of floors 1 to 4 there are meeting rooms, quiet rooms, archive areas, and corridors that can be used to set up green or exhibition areas.
On some floors, the meeting rooms can be divided by movable partitions and can thus be adapted flexibly and quickly in terms of size.
On the building's south side there are zones which can be used as a break room, a coffee area or simply as a friendly meeting place. Other such spaces are also located on three floors on the north side, with access to the roof terrace.
The basements house parking, technical rooms, various storage rooms, showers and changing rooms, small work spaces and a material distribution area.
Technical data
Client: Luxcontrol
Architect: WW+
Consulting engineers static engineering: Schroeder & Associés
Consulting engineers technical engineering: Felgen & Associés
Project Manager: Pass Ingenierie
General contractor: Perrard-Eiffage
Delivery: end of 2023
Gross floor area: 11,438m2
Location: Boulevard des Lumières, Belval
This story was first published in French on Paperjam. It has been translated and edited for Delano.