The "X" in the title of this article simply refers to the name of the insiders of Alphabet's X (Google's parent company), in which the group's most futuristic or daring projects are installed. Since February 2001, Alphabet has bought 251 companies to nip the competition in the bud or as part of its more ambitious projects. The latest, Open Robotics, was founded in 2012 by one of Google's robotics engineers. The company of some 40 high-flying engineers joins Intrinsic in what appears to be a new ambition of Alphabet via X: intelligent robots for the industry of tomorrow.
Our mission at Intrinsic is to democratise robotics.
The person who speaks best about this is Wendy Tan White, who heads up this area. "Our mission at Intrinsic is to democratise robotics. The demand is there now, but access is still limited. It's still essentially either the preserve of researchers or heavy industry, which has been using robots in the same way for 30 years," explains Intrinsic's CEO, who mentions the ambition to turn the tables and bring in technologies developed by startups.
The nugget of Bezos, Musk and Zuckerberg
What could this possibly have to do with Luxembourg? X's penultimate acquisition via Intrinsic, on 22 April 2022, was another robotics company, Vicarious, which has been in business for a dozen years. Its software, which will enable robots to become much more intelligent, had already attracted more than $250m in investment and big names such as Jeff Bezos, Elon Musk, Mark Zuckerberg and Samsung.
According to the latest annual report published by Promus Ventures, that of 2021, the Luxembourg fund Orbital Ventures held more than one million shares in Vicarious at that time, 1.1% of the capital, valued at $3.6m. Are these shares still within the scope of the fund created at the initiative of the former minister of the economy,

Etienne Schneider (LSAP), after the Planetary Resources debacle?
"We are bound by confidentiality and therefore unfortunately cannot comment on our position in Vicarious," replied one of the fund's managers, Pierre Festal, by email. So we'll have to wait until the end of July/beginning of August to check whether or not this stake is included in the Orbital Ventures annual report.
From Akhasha to Vicarious
How did Orbital Ventures get involved with investors with deep pockets like Bezos, Musk, Zuckerberg and others? By a happy coincidence, we are reduced to guessing in the face of official silence.
Among the first investments of the fund, which was created in 2019 and endowed in January 2020 with €70m from the ministry of the economy, BCEE, BGL BNP Paribas, BIL, OHB, Promus Ventures, Post, SES and Société nationale de crédit et d'investissement, the space-savvy investors in Promus selected Akhasha, a brand of Boston Polarimetrics, for $2m (7.27% of the shares), and SeerAI for $1m (20%).
The $2m in Akhasha shows how savvy an investor Promus is in the space sector: the startup is led by the top dog of advanced computational imaging, Achuta Kadambi (MIT grad, UCLA adjunct professor and on the 2019 Forbes "30 Under 30 in Science" list), Ramesh Raskar (MIT professor, and ex-Google X and ex-Facebook) and Kartik Venkataraman (lesser-known, but holder of more than 100 patents on imaging). The $10.7m Series A round, in which Orbital Ventures participated, was led by Vinod Khosla, founder of Sun Microsystems, whose fortune has grown from $2.6bn in 2020 to $6.9bn today, according to Forbes, thanks to the IPOs of Affirm and DoorDash and the SPACs of QuantumScape and Opendoor.
10 countries make 70% of the world's goods
Of course, in the small, bustling world of Palo Alto, California, it didn't take long for Vicarious to see Akhasha's potential and swallow it up in turn. It was a "benevolent" takeover that did not seek to eject small investors and for a confidential amount. It was then, in September 2021, that Promus Ventures would have converted its 7.27% stake in Akhasha into shares in Vicarious, already linked to Vinod Khosla since 2017.
In the latest chapter, Vicarious was acquired by Intrinsic in July 2022, for an undisclosed amount. When contacted by Paperjam, the press relations managers had almost the same answer as at Promus Ventures. "Unfortunately, we are not in a position to share details on the terms of the acquisition," said Scott Coriell.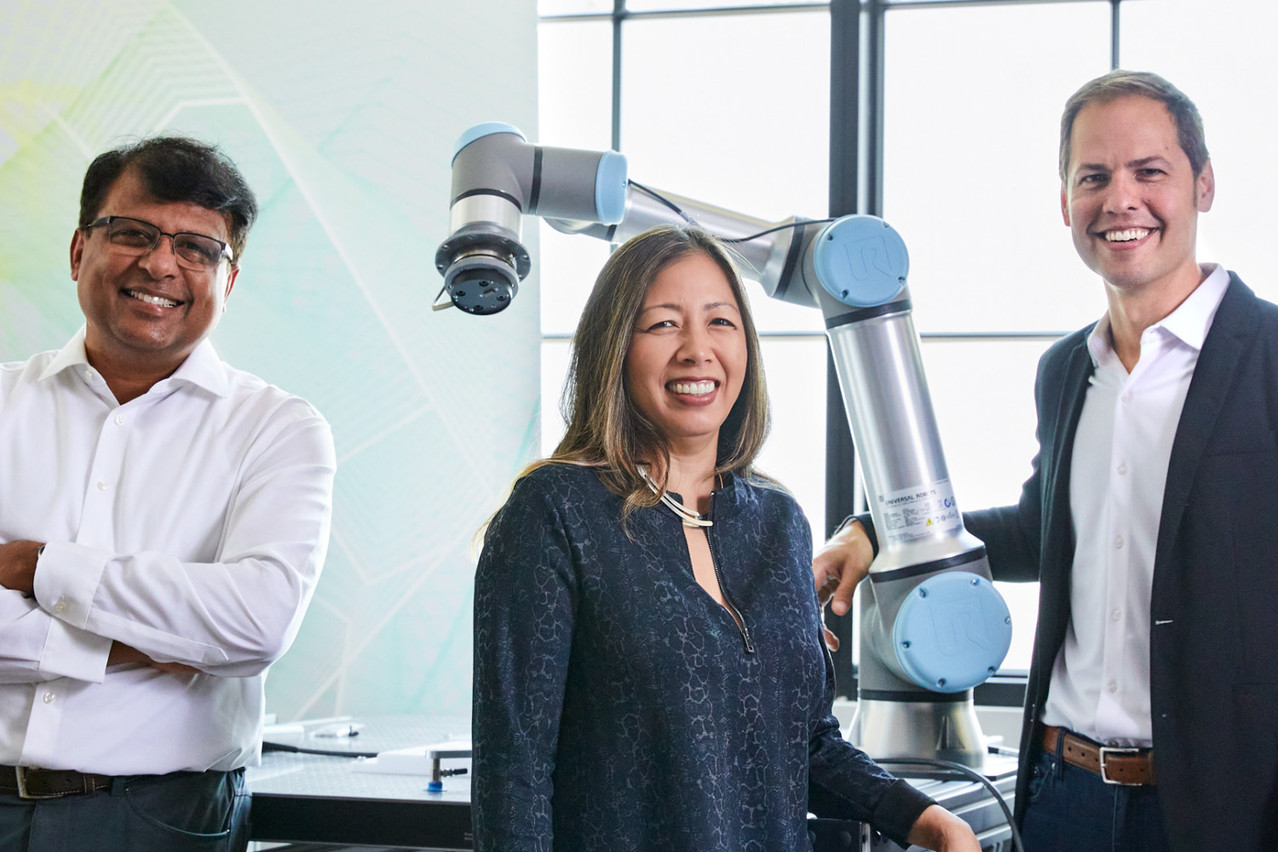 "By unlocking access to these incredible productivity tools, we hope to support a transition to a more sustainable and equitable way of doing things. Currently, only 10 countries manufacture 70% of the world's goods. This means that most products are manufactured far from their final consumers, resulting in global transport emissions, and many countries and companies are missing out on economic opportunities. Even countries with strong manufacturing sectors need help to keep up with demand: the US manufacturing industry alone is expected to have 2.1m unfilled jobs by 2030," explained Intrinsic's CEO in 2021.
This article is taken from the weekly newsletter Paperjam Tech, the place to be for news on innovation and new technologies. You can subscribe to it by clicking here.
This story was first published in French on Paperjam. It has been translated and edited for Delano.